1. This $3.99 disco ghost from the CVS checkout line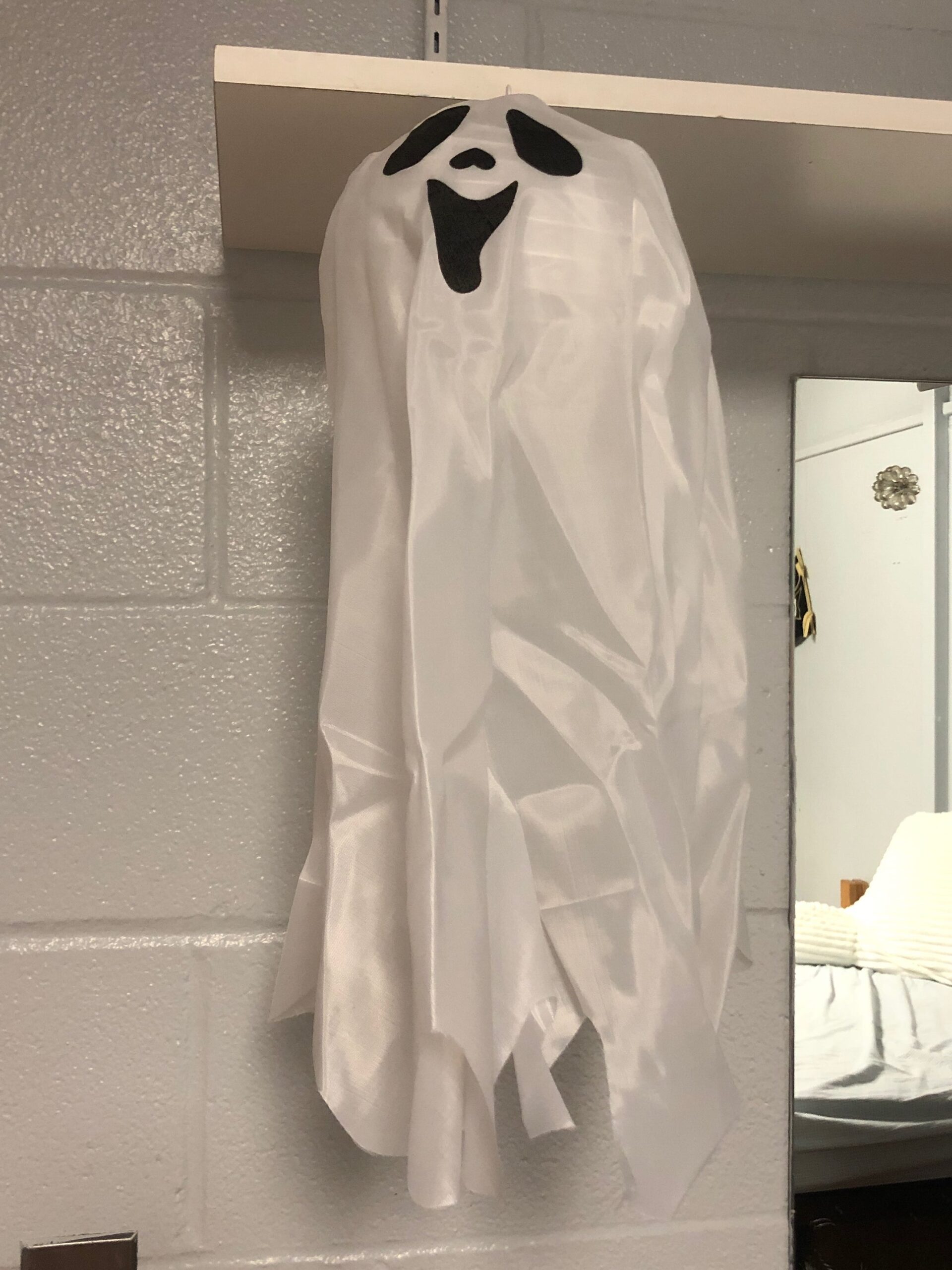 This funky phantasm is hands-down the best purchase I have ever made.  The lightbulb inside his head generally works on the third try or so, and from then on he syncs with absolutely any piece of music, flashing frantically in all colors of the rainbow.  Moreover, his friendly face fills me with joy whenever I return to my room.  His name is Pierre, and you can find him in the CVS checkout line, along with assorted squishy spiders and anatomically incorrect bat skeletons.  Go forth and impulse-shop, my festive brethren!
2. The giant Home Depot skeleton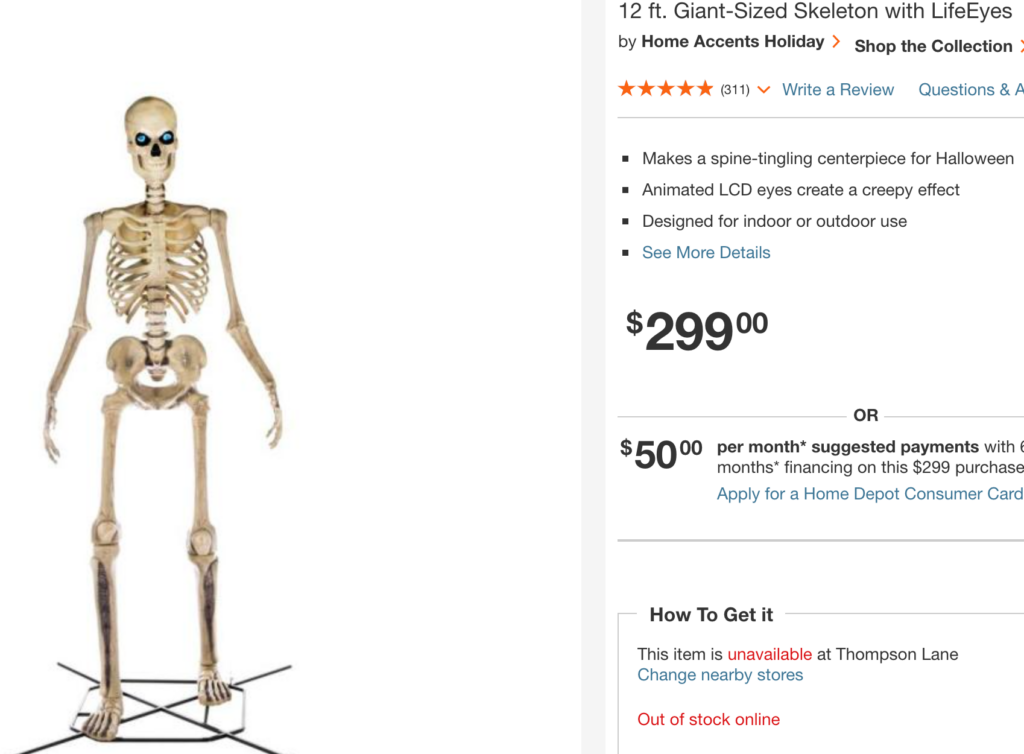 This extremely friendly skeleton is all the rage lately, especially among suburban dads who want to make their kids think they're cool and/or who feel an immense loyalty toward their local department stores. Our bony buddy is 12 feet tall and disturbingly prolific; it seems like everywhere you turn these days you encounter the cheerful grin of everyone's favorite improbably mass-produced monstrosity. What factory manufactures this calcium-loving comrade? How does one transport him? After Halloween, in what insufficient corner of the attic will he be laboriously stored? We here at MCL can answer none of your questions; we only know that while we love him for his whimsy in the here and now, we would not want to meet this guy when he still had skin.
3. Pumpkin-themed fairy lights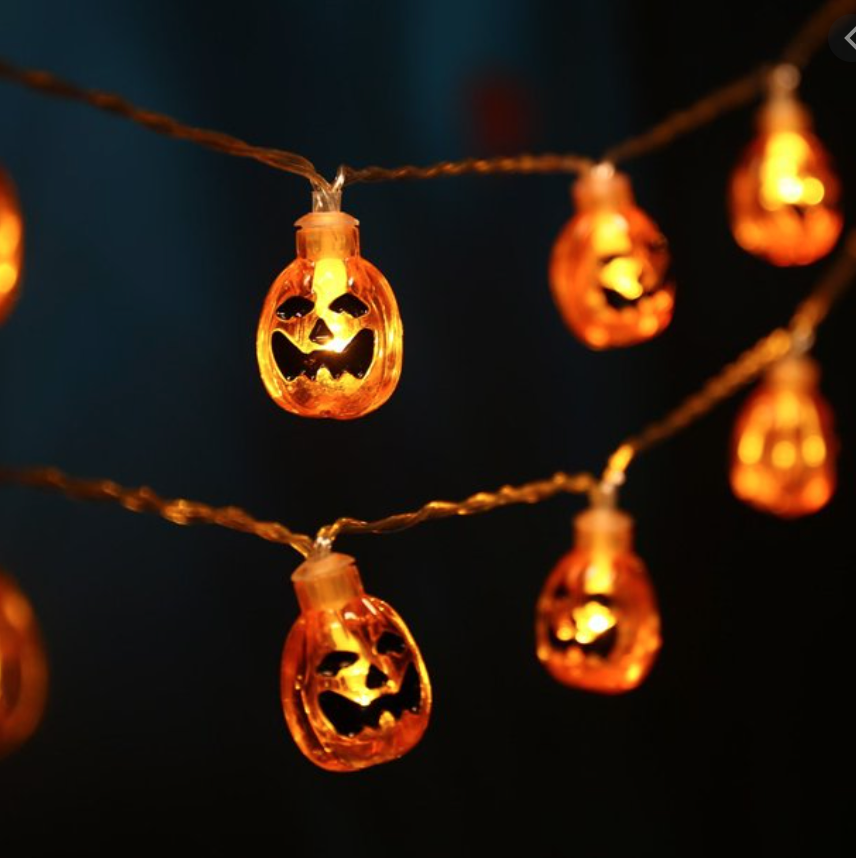 What can we say? They're a classic.
4. Candles, a pentagram, and various herbs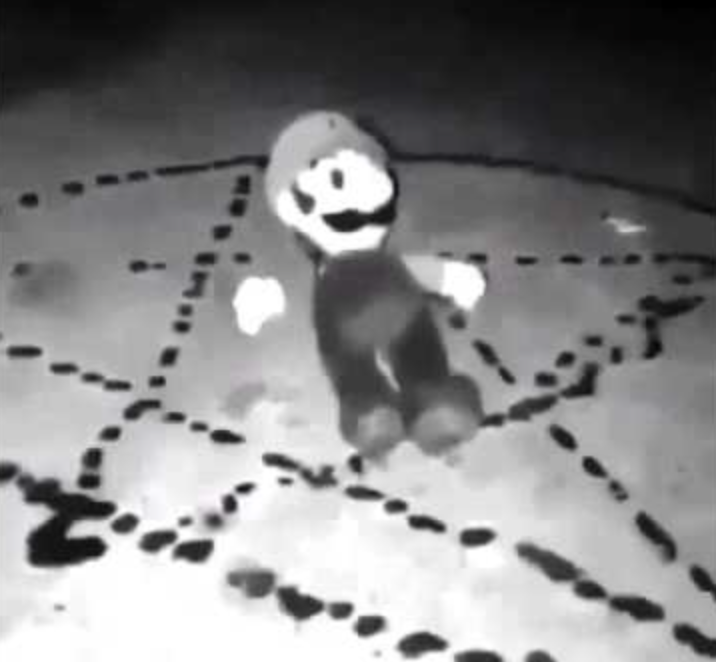 Are you bored with the daily grind of collegiate academic life? Have you been meaning to become more adept in the forbidden arts? Well, then this decoration set is perfect for you. It's functional and fashionable, a stellar addition to the depressing, dimly lit lair of even the trendiest dark warlock, necromancer, or math major. Don't have time to finish your chem lab and write that pesky Spanish essay? Summon a demon to do your chem work for you! Your life is going to turn into either a horror movie or a supernatural romance very quickly–and the chances on those options are pretty much 50-50–but whichever happens, it'll definitely be more interesting than el modo subjuntivo.
5. Somebody's arm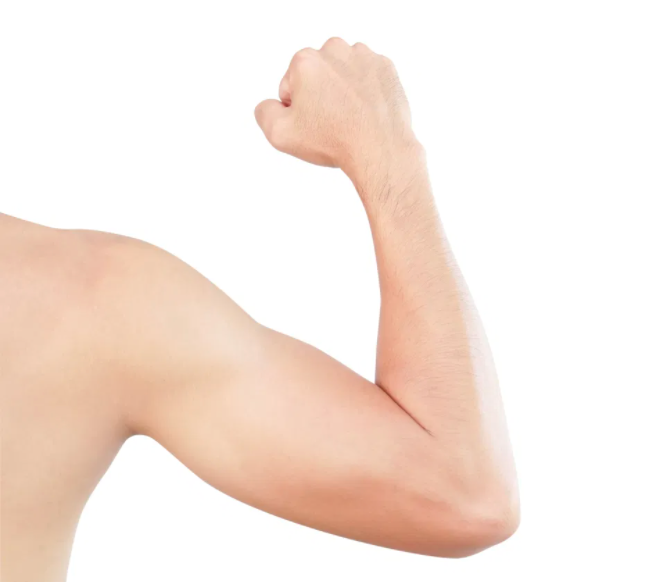 So I was chatting at the door of my friend's dorm a few days ago and I was like, "Hey, what's that sticking out of the door of your fridge?" And she was like "Haha what? There's nothing in my fridge." And I was like "Haha, it looks like fingers. And is that ketchup on your wall?" And she looked really nervous for a moment, and then she must have remembered that she'd put up decorations because she went to close the fridge. I didn't really get to fully appreciate it because she sort of kept her body in the way so that I couldn't get a good look, but right when she opened the fridge door it flopped halfway out and I could see that it was a fake arm! And it looked so realistic, very festive! Gosh, my friend is so cool; I'm so glad we're suitemates. 🙂