Joining the MyCommons Life staff has been a terrific experience for Vanderbilt students since the division's inception in 2016. These are just a few testimonials from former MCL staff.
Devin Laye, MCL staff 2021-2022
Stephan Bellamy, MCL staff 2021-2022
Daniel Sak, MCL Staff 2021-2022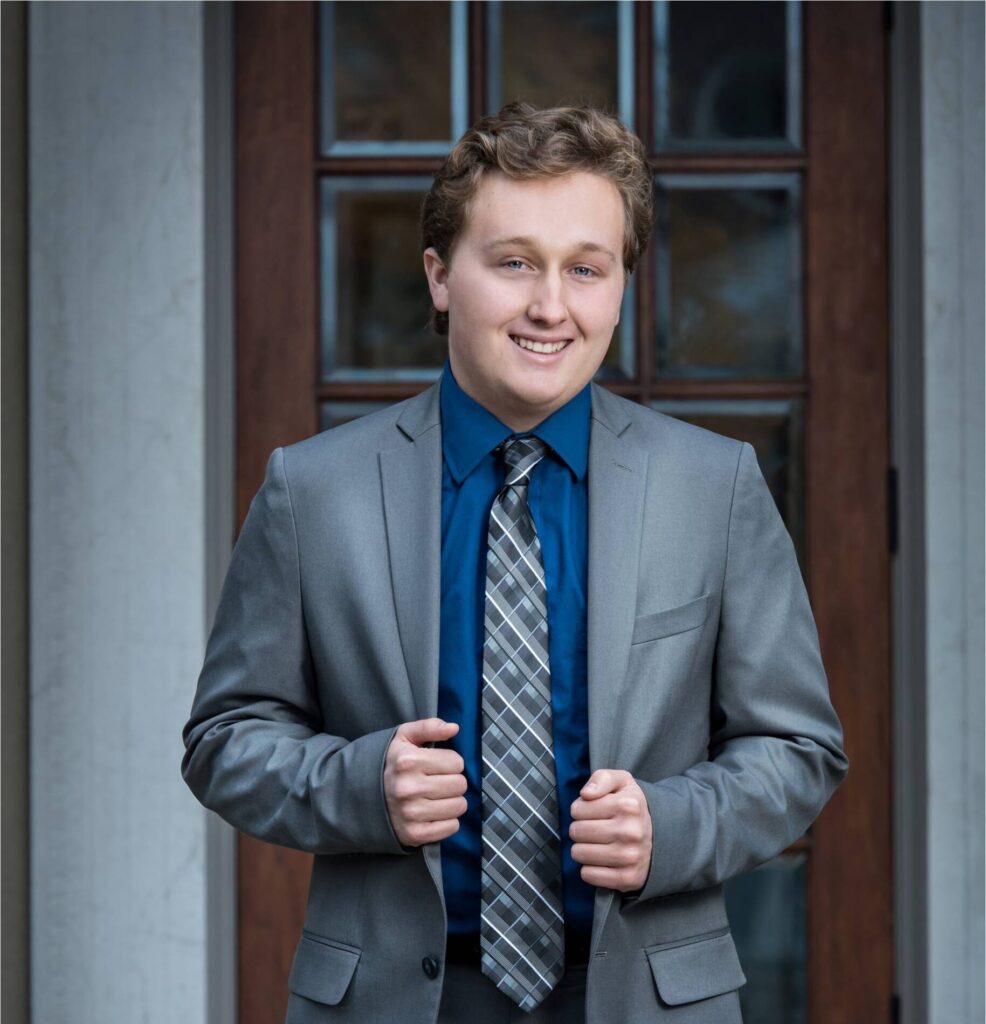 My name is Daniel Sak and I was a MCL Staff member during my first year at Vandy. I'm from Michigan, and I am majoring in Human and Organizational Development, Political Science, and Communication Studies. My time in VSC with My Commons Life was, hands down, the best part of my freshman year. No matter how difficult classes or life got, I knew I always had a home here with people who genuinely cared about me.
How did you get involved in MCL?
I took part in VSC's Media Intensive Program at the beginning of my freshman year, and I was an amazing experience. I got to move in, create content, and experience Nashville before most of my class had even arrived in the city. The keynote speaker left me inspired, motivated, and full of hope. Jim, the MCL advisor, was extremely supportive of our ideas and always trusted us. Finally, the people I met were amazing and getting to work with them all year was a gift. While my roommate and his family were unpacking his stuff and putting his sheets on his bed, I was enjoying a relaxing breakfast with my new friends. I cannot imagine what my college experience would have been like without going to Media Intensive.
What did you do in MCL?
Pretty much anything you can think of. Video, audio, writing: you name it. Over the course of the year, I was in a couple video productions, got interviewed on a podcast, made a BuzzFeed-style quiz, and wrote pieces ranging from opinion writing, sports reporting, news, interviews, and even satire. Jim was always open to new ideas, so if there is something you want to do that isn't listed here, you can probably do it.
Were you always interested in media?
No. I was never involved in a school newspaper or any publication before I got to college. I always had a bit of a creative side but hadn't really done anything with it. MCL gave me the freedom to explore that side of me and learn about myself in the process.
If you have always dreamed of creating some type of media, this is the place for you. If you have never really thought about this before but something about it seems intriguing, this is the place for you.
Do you plan to go into media now?
It's complicated. Going into media was never on my radar before starting at VSC. I took part in the Media Intensive program not to fulfill some lifelong desire to produce, but rather because I thought the program sounded interesting and – at worst – offered me an opportunity to move in a few days early. I had no clue how impactful that decision would be on my life. Before coming to Vandy, my plans were to go into political campaigns and work as a strategist. These are largely still my plans, but I feel like my perspective has shifted a bit. My time at MCL made me see media as a possibility for my future. This experience also played a key role in my decision to pursue a Communication Studies major.
If you are looking for a story about someone who completely abandoned whatever plans they had when they entered college because they fell in love with media, you can find those from other MCLers (and trust me that there are plenty of them). But if you know what you want to do with your life and don't expect that to change, I can tell you there is still a lot for you in MCL. A change doesn't have to be disruptive to be life altering. A new skill, a better understanding of something, or even a new found confidence to do things you never thought of doing before can change your life for the better in major ways. That was my experience with My Commons Life, and that is why I highly recommend joining if you have the opportunity.
Lauren Parker, MCL staff 2019-20
Kerissa Bryant, MCL staff 2019-20
Andrei Olaru, MCL staff 2019-20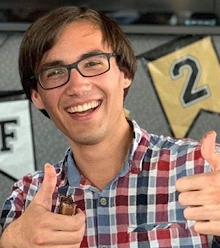 Hey, class of 2026! My name's Andrei, I'm a Sophomore studying Evolutionary Biology and Scientific Computing, and I'm originally from Naperville, Illinois. Just like every other aspect of normal life, finding extracurriculars is going to be fairly complicated this year—which is exactly why I'm writing this: an easy way to learn about My Commons Life, adapted to 2020.
What is MCL?
My Commons Life is a media group producing digital content for freshmen, by freshmen. The yearly lineup of content will vary depending on the particular ambitions of whoever joins, but some MCL staples include: the MCL News Minute, CommonsCast, Commons Cribs, blogs, Top 10s, and various reviews. These are all pretty easily found on the MCL webpage if you're curious. All projects are produced with the intent of reaching the Commons as your audience—keeping that in mind, you're free to do what you want.
What did I do as a member of MCL staff?
I mainly co-hosted the CommonsCast—a podcast that allowed me to have in-depth conversations with various humans of the Commons! That means heads of houses, RAs, freshmen students with unique ambitions—all sorts of people were forced to talk to me.
Here's a link to one of my favorite episodes.
Besides that, I led a video-based haunted house preview and commemorated the 50th anniversary of some important songs.
How did MCL change my view of Vandy?
So, as it turns out, a HUGE network of student media resides on campus. A whole set of studios, equipment, dedicated students, staff, and orgs—a world I quite honestly would've never been exposed to had I solely dedicated myself to my Biology major. Instead, because I'm a podcast nut (I adore Stuff You Should Know and 99% Invisible), I used MCL as an opportunity to start my own show.
And wow … I was exposed to Vanderbilt media. I'm now a writer for the Hustler (the student newspaper), applied to the Slant (I wasn't funny enough), started recording music at Vanderbilt Recording Studio in Sarratt, and I might even start another podcast if time permits. MCL does a great job of introducing you to this extensive (and, honestly, pretty intimidating) network and can get your foot in the door of virtually any Vandy media group.
I'd also like to add this: unlike other media orgs, where (I presume) your highest immediate contact is a student editor, MCL lets you interact with Jim and Paige—media gurus of infinite wisdom.
How did MCL help me as a first year?
I was impressed at how comfortable I was being both pre-med and involved with student media. MCL students, at least in my year, had a diverse set of interests. I didn't find myself in any pigeonholes.
How did student media give me training, tools, guidance, and support to produce MCL content?
Here's a quick list of tools I was introduced to: podcast studio equipment, sound-editing software, high quality cameras and mics. That's purely what I used to create my media—you'll doubtlessly find other equipment if you join.
MCL lets its students set its agenda. Jim and Paige help you create your vision, and they're great at it. They also give fantastic recommendations for joining other media groups on campus.
Why would I recommend joining MCL to a new Vandy first-year student?
If you have any interest in producing media, MCL can only help. It's entirely free of stress, enables you to complete your agenda, and gives you valuable insider insight.
Hope this helped! You can email me at andrei.olaru@vanderbilt.edu if you have any specific questions. Also, feel free to search my name (Andrei Olaru) on the MCL webpage if you want to see some **silly** content.
Chioma Chukwuma, MCL staff 2019-20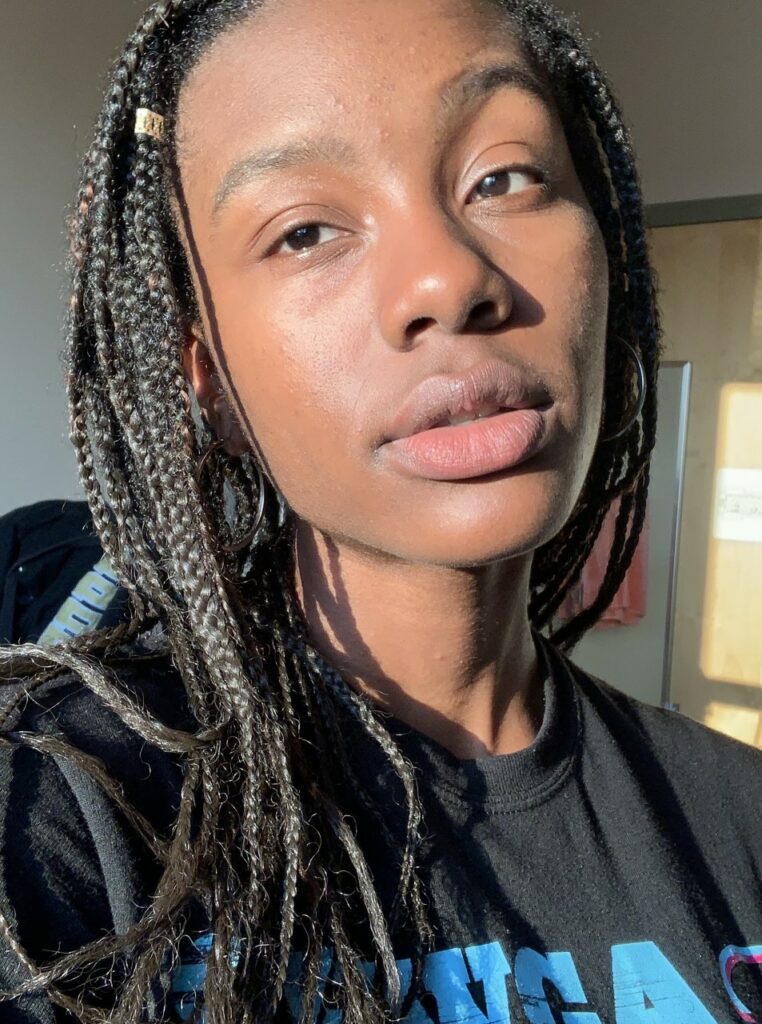 Hi! My name is Chioma Chukwuma and during my first year at Vanderbilt, I was a part of My Commons Life, or MCL. MCL is an organization focused on producing media like photos, videos, articles, and podcasts inspired by student life on campus. I joined MCL because I love writing but I wanted to do it outside of an academic setting. MCL gave me the chance to take a break from school and write my own column on how introverts operate in college, which has now inspired me to write my own book on the topic.
Beyond having the space to write about whatever I wanted, I was also able to learn about media software, editing, and using programs like Final Cut Pro to make high quality videos. These lessons helped me make YouTube videos about my everyday life as a college student at Vandy, as well as edit videos for other projects that I worked on outside of My Commons Life.
As a first-year student, MCL played such a large role in making me feel like I was a part of a community at Vanderbilt. I worked with people from all kinds of media backgrounds and was able to build relationships with people I wouldn't have met anywhere else on campus.
Above all, MCL gave me another reason to love Vanderbilt. From the first day in this organization, I have been surrounded by nothing but friendly faces, encouraging words, and positivity from every member about whatever project that I wanted to do. I am so happy that I had the chance to create media alongside people that I now call friends because of MCL. If you're looking for a community of genuine people whose only mission is to help you express yourself, then My Commons Life is the place for you.
Truman McDaniel, MCL staff 2019-20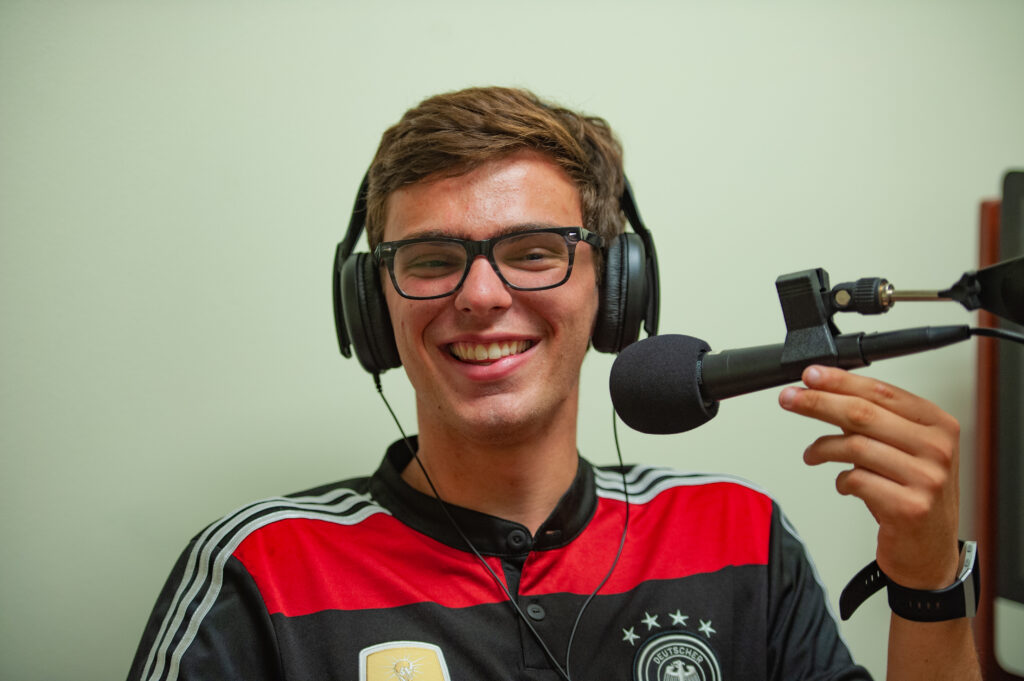 Hello, my name is Truman McDaniel. I'm from Nashville and am majoring in Biology and Political Science. I'm currently a sophomore and was a member of the My Commons Life staff last year. MCL to me was an opportunity to create content as a first year student for other first year students, a platform that I could share my experiences with others. I love photography and was able to share my passion with others in the form of a Top 7 pictures from the week before.
Being on MCL really opened my eyes to all the events and opportunities that Vanderbilt has to offer from speakers to sports to the performing arts. Attending these events to cover them for MCL pushed me slightly out of my comfort zone and opened me up to new experiences. MCL helped me to create relationships with other students in Vanderbilt Student Media as well as advisers and other Vanderbilt administration.
I felt very well connected to the campus community and media division. The advisers for MCL, Jim and Paige, were super helpful in helping me navigate the waters of student media here at Vanderbilt and were always available to help if I had questions or concerns. Creating content was a fun, educational experience and never overwhelming. If you're interested in student media here at Vanderbilt, enjoy sharing your opinion, love reporting on events, or just the slightest bit curious, I would definitely suggest joining MCL and giving it a try. Good luck this year and Anchor Down!