Welcome to My Commons Watch! In this section, we will be looking over entertainment in the digital form, be it a Netflix show or viral Youtube video. Of course, once you finish reading up on each week's topic, checking it out for yourself is absolutely mandatory! This week's edition: The Boys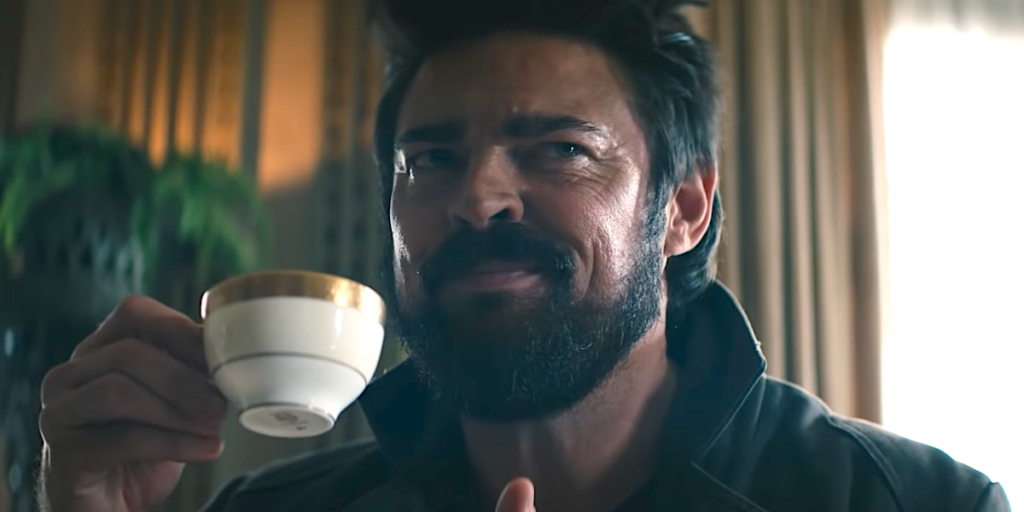 The Boys, created by Eric Kripke, has everything you would want. From gruesome superhero action to Rick and Morty style satire, this mature TV show isn't here to play around. It offers uncomfortably realistic insight into corporate corruption, media culture, and the implications that real superheroes in today's society would have. There is also no shortage of gore for us to really feel the action. For example, a recurring treat throughout this past season (season 2) was static shots of people's heads exploding.
But violence isn't all that separates this show from the rest. If you haven't watched it already, I'm sure many of you have at least heard of it by now. The first season of The Boys excels in the single most important aspect of any film and TV production: writing. The written story is what drives any kind of production, what truly engages the audience, and what allows any filmmaker to create something great, no matter how low their budget. Most blockbuster films in theaters today are nostalgia cash grabs with no soul or substance, yet they still manage to make millions. Indie films with low budgets, on the other hand, rely on writing to stand out, and thus, offer some of the most creative and thought provoking content. So if a well-funded project could have even decent writing, it would be unstoppable. That brings us to The Boys.
Eric Kripke, the shows creator, previously worked on another show called Supernatural. Supernatural is the longest running sci fi TV show of all time, with its final season, season 15, premiering last October. The quality of the show has certainly declined in recent years, but that's to be expected of a show over 15 years old. I bring this show up because Supernatural is a great example of how writing alone can elevate a show. Many might look at the soap opera style cinematography and dismiss the show as a typical CW drama, but it's writing, at least in the earlier seasons, is quite underrated. Supernatural takes place in a world with ghosts, werewolves, and demons, but the characters are the best part of the show. In my opinion, love for these well written characters is what drove the show's success, and I was glad to see Eric Kripke carry that attention into The Boys. And that's what I want to talk about today: How to write great characters and how a show can be ruined if you neglect them.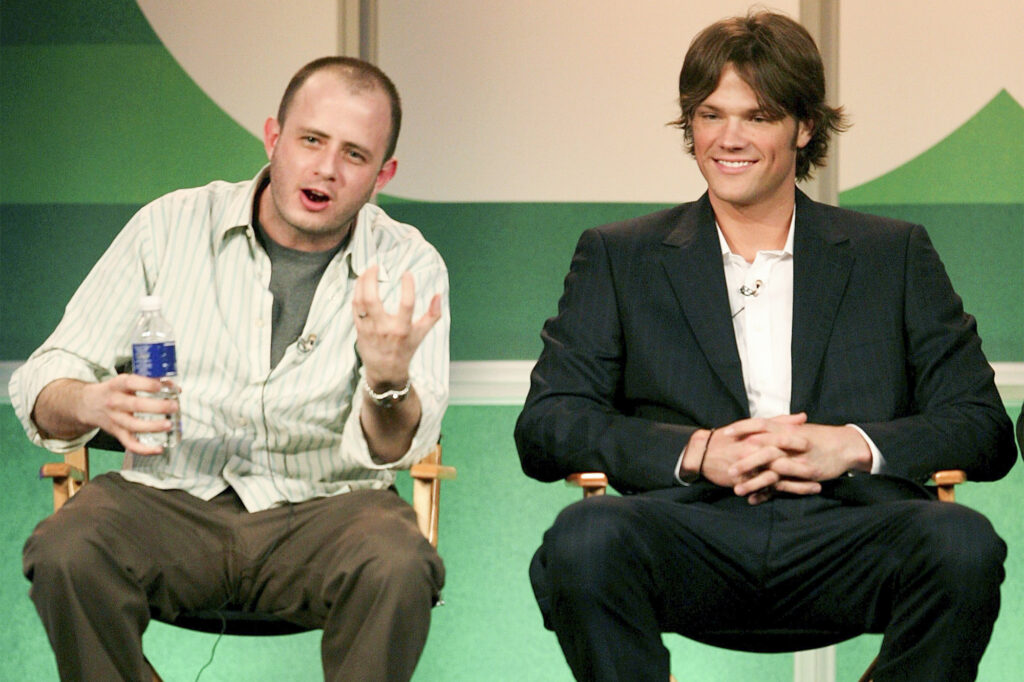 Every single character in the show was properly fleshed out with realistic flaws and motivations. This means the villains aren't mustache twirling villains who deliver pointless monologues, and the protagonists aren't one-dimensional saints who just want to do good for no reason. In fact, almost all of the protagonists are murderers. The dialogue is witty, and hilariously colorful in a rated R kind of way. It does a great job of distinguishing the characters, to the point where, if I was just reading their lines on a paper, I would know exactly who was saying what. This sort of character depth made their actions unpredictable, and I often found myself wondering what they would do next. It was rewarding to watch and learn how these characters with so many layers navigated each other's emotions and formed fragile relationships. All of this, however, is forgotten in season two.
There are several common clichés in mainstream media that TV characters fall victim to. Those of you who have watched the show might be confused, because season two certainly had more character centered scenes than season one did. Well, that's exactly the problem. Too many character interactions in season two screamed, "hey, this is character development". This isn't inherently wrong, of course, and can actually be a profound moment if done right. In season one, these moments gave us more insight into motivations, served as lessons for the characters, and helped them move forward in the plot. They always served a purpose other than "watch these two characters interact". In season two, characters are just exchanging back stories that hold no stakes in the present, or arguing about basic ethical dilemmas for the hundredth time. The dialogue is, simply put, boring, and characters reach simple conclusions. In the end, I'm not anymore invested in their relationships than I was before, nor am I happy that I watched a scene that only existed to waste my time.
Season two also bended the characters we loved to serve the plot. This leads to confusing inconsistencies that turn the character's we've come to know into strangers. For example, we know just how deeply Butcher hates Starlight because we sympathize with his hatred for superheroes who ruined his life. But the plot demanded that they work together, so Butcher overcomes his hate in just one episode. Even worse, it is thanks to one of my most hated clichés: Butcher doesn't trust Starlight at first, but then Starlight saves his life once and Butcher says, "Thanks for what you did back there", and suddenly all is forgiven. Another example is when a superhero who controls fire, Lamplighter, burns Mallory's grandchildren alive, then comes face to face with Mallory years later. Lamplighter says, "You have no idea how guilty I feel", and next thing you know, him and Mallory are teaming up. People don't act like this, and the characters definitely should not have.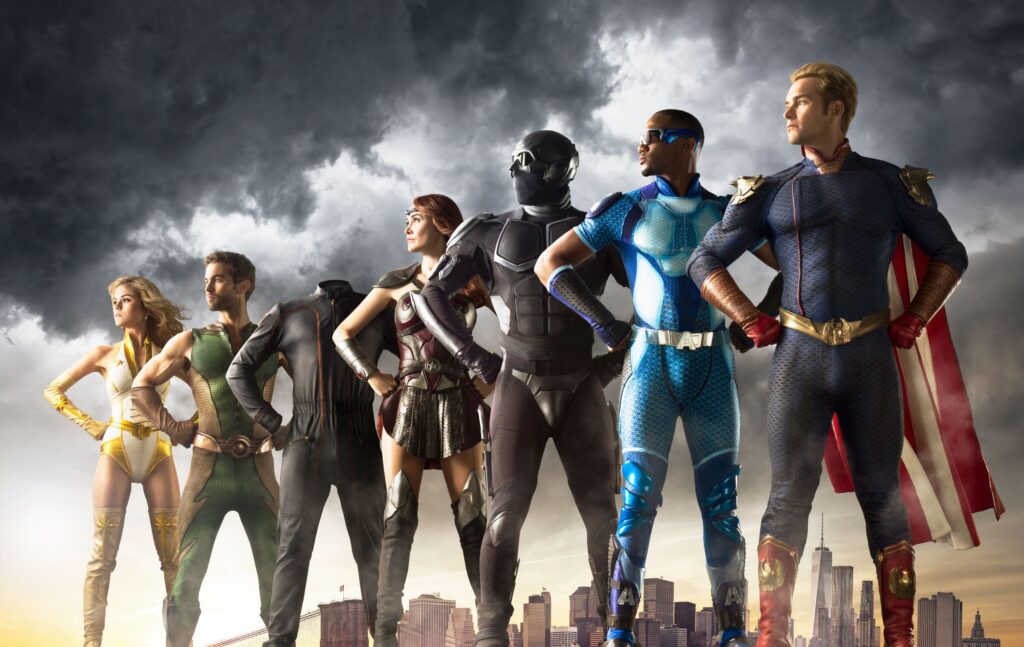 Also, this is just a personal issue, but I feel as though everyone just got softer this season. Whereas in season one, the boys were completely fine with blowing superheroes up, it is cause for ethical concerns in season two. This is yet another case of bending the characters to serve the plot: The protagonists need to be the good guys, and good guys are supposed to have moral compasses.
To put it simply, the writing took a hard hit between season one and two. Did the writer's just become lazy after the show's success? Are they on a tight schedule? After all, the show was greenlit for a third season before the second season even came out. But this doesn't necessarily mean it was bad. In fact, I know that most people actually enjoyed this season, and you might too. It certainly had its moments, and I think it presented some great social commentary on the current political climate. But I think fans can at least agree that the new season did not match the quality of the first. I just hope The Boys doesn't forget what made it so great in the first place.