Last week I had the opportunity to review Cold War Kids' and The Wood Brothers' concerts here in Nashville. Along with some of the highlights from both nights, I'll also be sharing some songs I think are more than worth a listen (if you're reading this in a time crunch, song recommendations are at towards the bottom).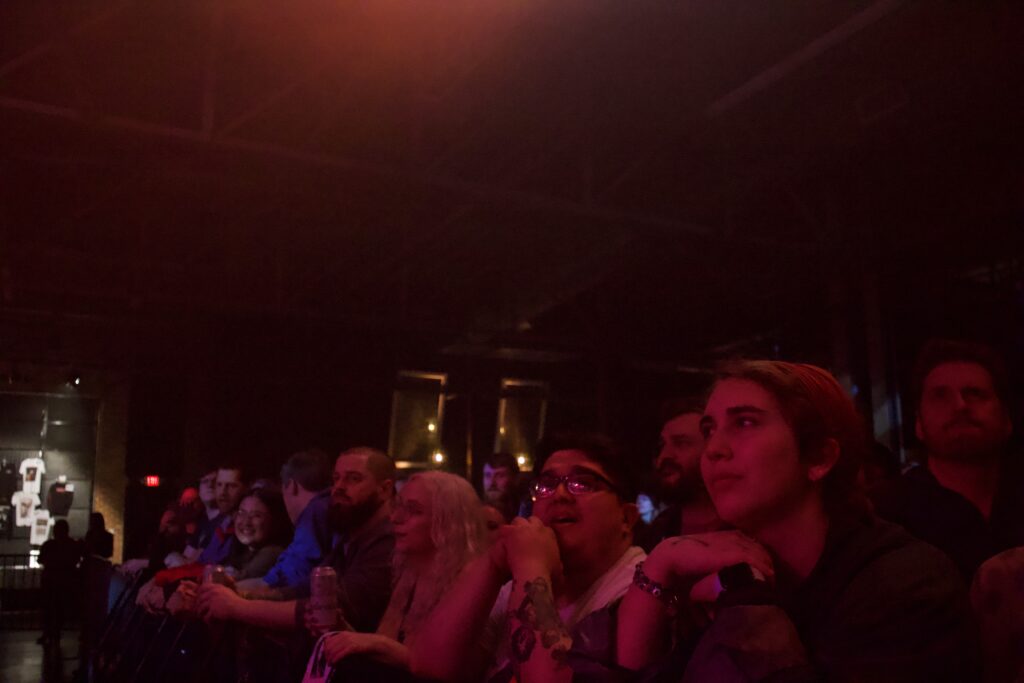 The Cold War Kids concert started off with an opening from Overcoats, an electric duo made up of Hana Elion and JJ Mitchell. Their beautiful harmonies and feel-good music set the stage for an extraordinary time, and they sound as good live as they do on record. They performed a couple of songs from their latest album "Young" and even debuted a couple from their upcoming album that'll be released in January. Overcoats commanded the stage with their personality and had the crowd always either laughing or screaming. If you haven't already heard of them, their last album is worth a search on YouTube.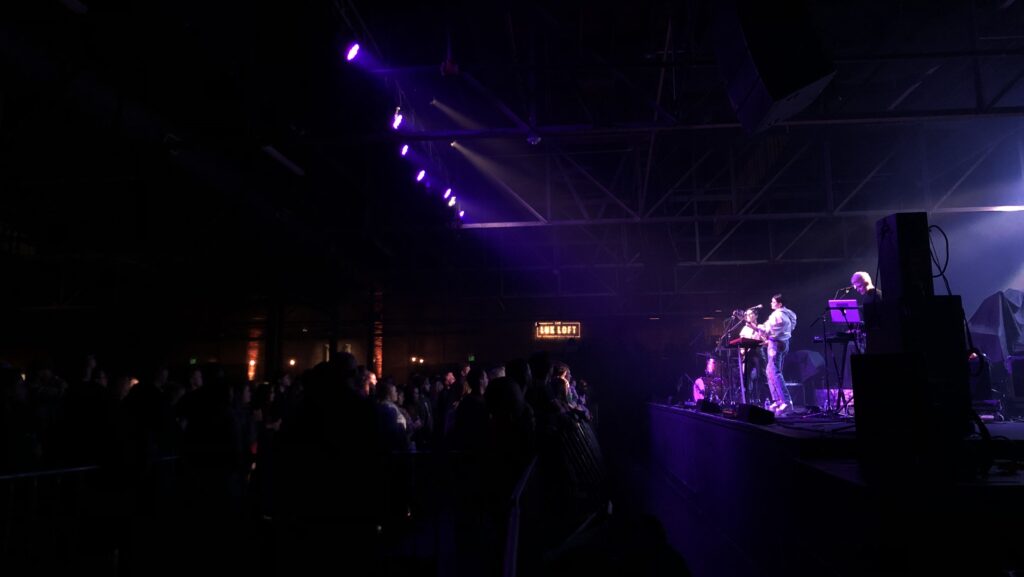 Cold War Kids was amazing live, as well. If you haven't already heard of them, the group is an indie/alternative rock band based out of Long Beach, CA. The musicians, who are talented in so many different instruments it's insane, awed the crowd with their passionate delivery and energetic stage presence. My favorite segment of the night was when they performed some stripped-down versions of several fan-favorites like "Hang Me Up to Dry" and "So Tied Up." Overall, I'd give the night an 8.5/10.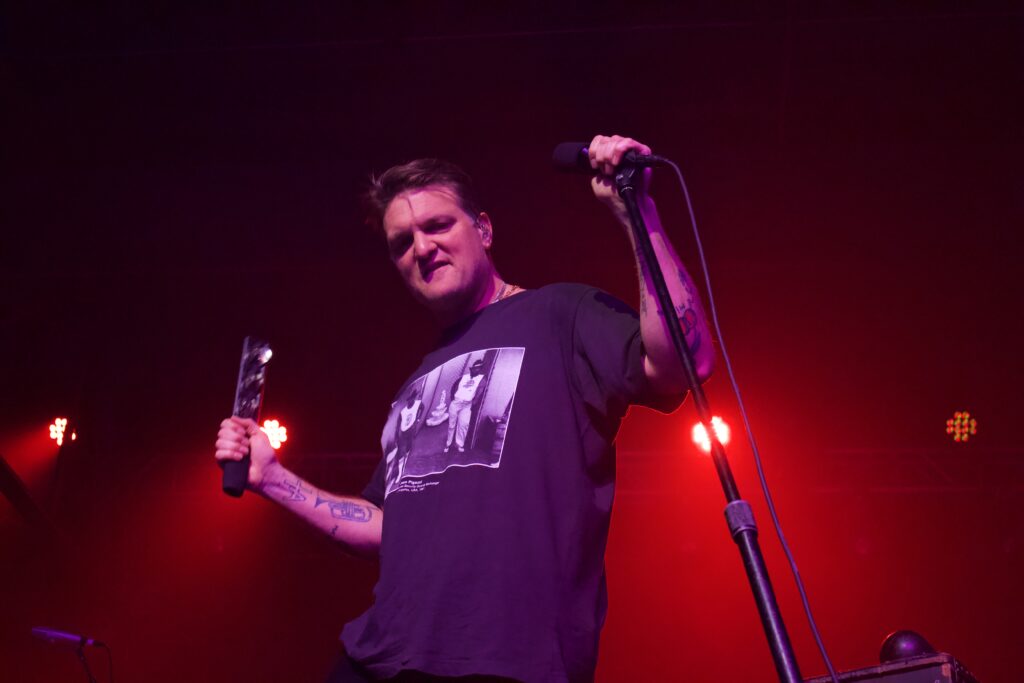 The Wood Brothers, on the other hand, were a completely different type of sound. This trio has deep roots in folk; I caught them on Valentine's Day which also happened to be the last stop on their tour. This band makes the kind of music you want to listen to while you ride in a convertible with the windows down in the summer. On top of that, you know they're something notable because they could keep people on their feet the whole concert without a grand setup, choreography or background singers. Somehow they managed to get that big band sound with only three people, instruments strapped all over them. The funniest part of the night was when Oliver, the lead singer, said that he thought he'd been on tour a little bit less than two weeks and that his wife disagreed, and then his wife yelled out from the crowd, "I CAN COUNT!" I was in awe the entire night, and if you're into folk music, I bet you'll be in awe, too.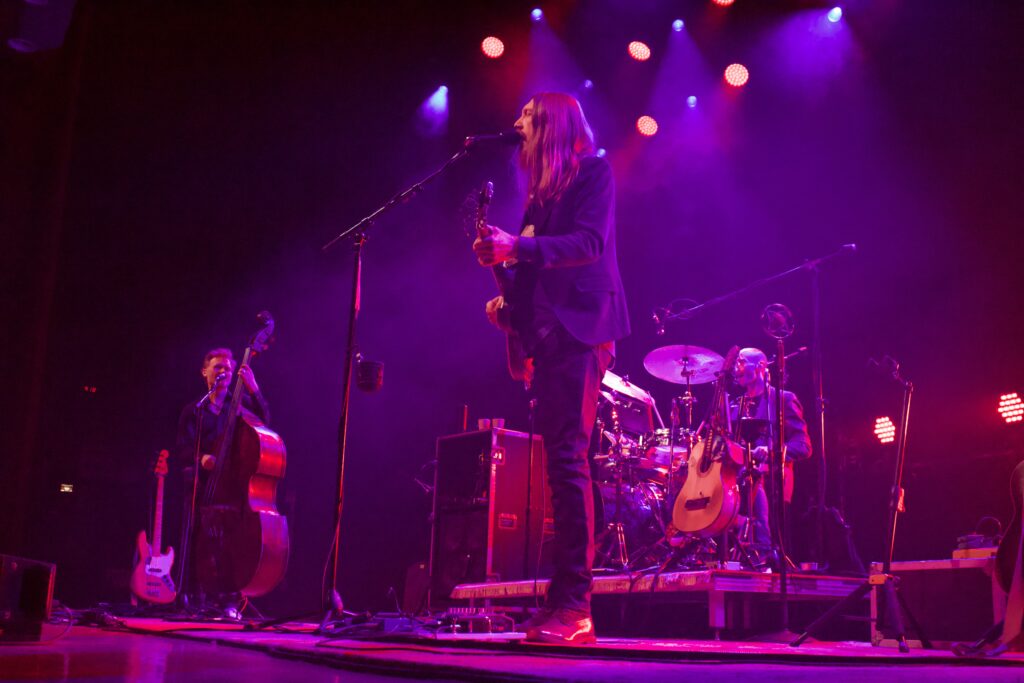 Some songs to check out by Cold War Kids:
We Used to Vacation
Tricky Devil
Who's Gonna Love Me Now
Hang Me Up to Dry
4th of July
Fine Fine Fine
Some songs to check out by The Wood Brothers:
One More Day (Live)
Postcards from Hell
Little Bit Sweet
Alabaster
Who the Devil