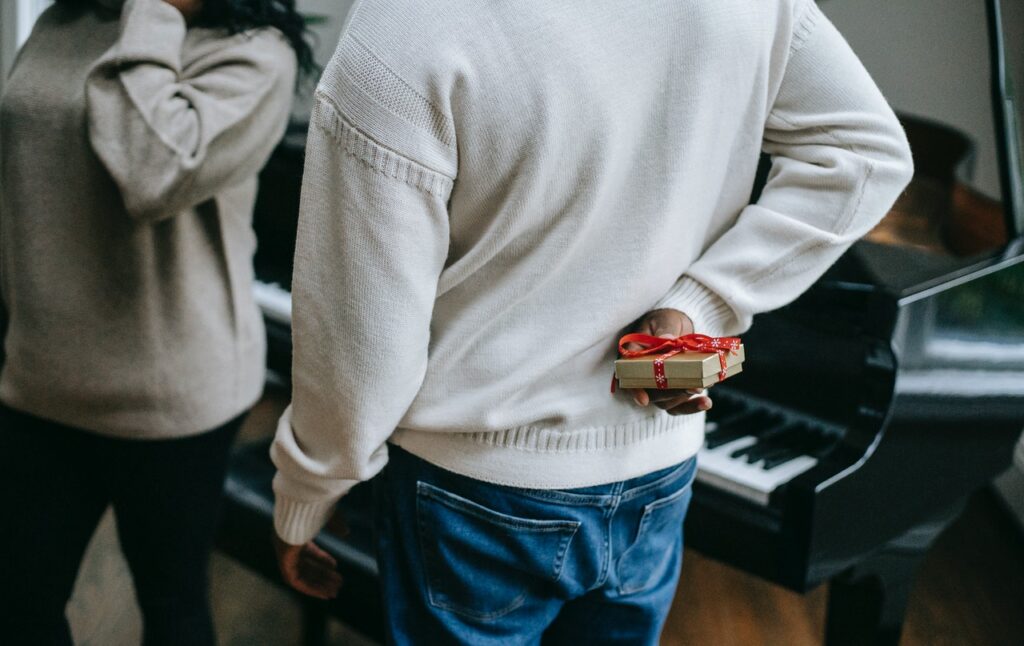 'Tis the season to break out the tinsel and those textbooks, amirite?!?!?! While you are seeking the motivation to start studying for finals next week, maybe get the ball rolling with some festive jingles. In fact, we have some song suggestions. Some of you may have heard of these bangers before and some of you haven't. We want to promote the talents of some lesser-known singers and the lesser-known songs of some relatively-famous people, so STEP ASIDE MARIAH CAREY!
1. Feliz Navidad by Walk Off the Earth
This Canadian indie pop band released an acoustic version of this Spanish classic! The music video is quirky, cute, and one-of-a-kind. The five of them are gathered around a guitar, either plucking strings, drumming on the base of the guitar, tuning the instrument, or holding it up. The absence of electrical amplification, the harmonies, and snappiness make the tune something to salsa to!
2. Winter Wonderland by Blanca
Puerto Rican singer-songwriter Blanca showcases her pipes and playfulness with this R&B spin on the Christmas classic. She really gets your shoulders rolling and feet shuffling. Go show this girl some love and check out this song!
3. Thank God It's Christmas by Queen
The famous rock band Queen has a lot of hits, but not many know about their one Christmas song. Freddie Mercury's ever-so-iconic dramatic flair and the slow pace of the instrumentals make this song a classic. We haven't the slightest idea why this track isn't more popular.
4. The Very First Christmas by Spongebob Squarepants (and the rest of the Bikini Bottom gang)
If you don't know this song, we're concerned for your mental and emotional well-being. The classic cartoon characters from our favorite underwater fictional world sing a silly, yet catchy Christmas carol, complete with Spongebob and Patrick's cheer, Squidward's pessimism, and Mr. Krabs's falsetto.
5. Cheetah-licious Christmas by the Cheetah Girls
The *arguably* greatest girl group of the twenty-first century dropped one Christmas album and dipped. This track is sooooo GOOD. After reading this article, it is absolutely necessary that you listen to this song. Our words alone can not even begin to even introduce the reasoning behind this tune's greatness. You're just going to have to listen to it yourself.
We're so honored to have been able to introduce all the My Commons Life fans to these slept-on masterpieces of Christmas music. We hope that by adding these five songs to your Christmas playlist that THIS CHRISTMAS, will be, a very special CHRISTMAS, for YOUUUUUUU.