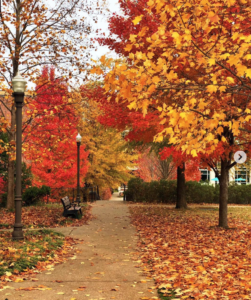 You walk onto campus after Thanksgiving Break, stomach and heart hopefully full. Your suitcase rolls over the fallen orange leaves, and you grunt under your breath as you drag it into the dorm, knowing that in three weeks you'll have to pack your bags all over again.
In only a few short days, it will be December 1st. ABC's 25 days of Christmas will start, Christmas trees will be decorated, stockings hung, and cheap Advent calendars bought.
I celebrate Christmas, so for me, historically, December has been a month that exists as a lead-up to the best day of the year. However, being away from home for the past four years has made things change. When December starts in two days, it won't just be a countdown to Christmas (or any other December/January holiday), but a countdown to finals, and then going home.
These three weeks are typically some of the most challenging of the year because every class is wrapping up, while you're also preparing for finals. This means that we are all likely already behind on work, probably having promised ourselves we would do things over Thanksgiving Break that we inevitably didn't.
With all this added homework and testing, there is much less time to get into the holiday spirit. For me, the work is annoying, but what's been hardest about these three weeks is not being at home. Instead of walking in our houses to the smell of an evergreen tree, we come back to the same dorm room we've lived in for almost 4 months now. The string lights that line many of our walls are not hung for Christmas cheer, but rather as decorative dorm pieces that usually don't even get turned on.
So the reality is, being away from home makes the Christmas season much different than it was as a kid. A lot of times, people say "oh that's just a part of growing up." But I think the more accurate thing to say is "oh that's because you're not at home." And, of course, not being at home is a function of growing up, so I guess in some ways the former is correct.
So why am I mentioning this? To prepare anyone who hasn't experienced this different type of December yet? No. Not at all. I say none of this to be cynical, or say that Christmas is lame as a young "adult." Rather, I think all of these things are reasons for us to work a little harder at feeling like we're in the Christmas spirit.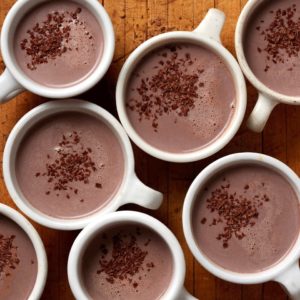 Secret Santa? Yes, please. … Hot chocolate? Okay! … Christmas PJs? Oh yeah. … Cookies? Come bake with me! … Watching Elf 5 times? Already did it, but would gladly do it again. … Holiday parties? Count me in.
It may never be the same as being home for the start of the Christmas season, but this time of year is about family and friends. So being here at Vandy seems like a pretty great place to start.
Anchor down,
Brooke