Sunshine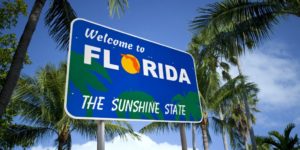 Beach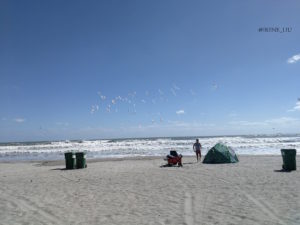 Theme parks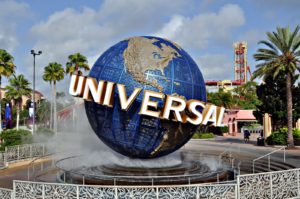 Palm trees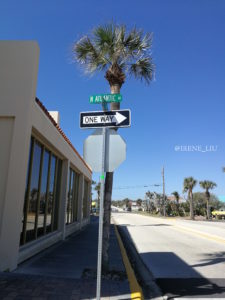 Orlando it is!
This spring break, Linh and I visited four places in Orlando in three days and had a fantastic time. We would like to share some tips with you about how to squeeze but enjoy massive sightseeings. We hope you to have a productive and exciting trip to Orlando in the future.
Day 1: Beach and Kennedy Space Center
We went to Cocoa beach, the nearest one to Orlando, in the morning. Afterwards, we went to Kennedy Space Center, which is in the same direction as Cocoa beach. You can save some commuting time if you visit them together.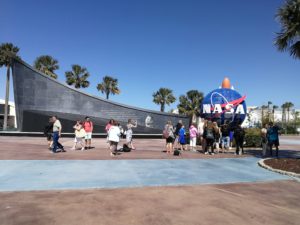 Day 2: Universal Studio
We bought two-park-ticket for Universal Studio, glanced all the attractions and completed half of them in twelve hours. There weren't so many people in the morning. We didn't wait in line for more than fifteen minutes before eleven, so be sure to come around the time it opens. I recommend you to go to Island of Adventure to play roller coasters and stimulators in the morning so that you don't need to wait in line. At noon, you could take Hogwarts Express to go to Studio. There are some stimulators about popular movies and shops in Studio. But most importantly, Studio is best for taking photos. Every building and street decoration is perfect for pictures. If you are a Harry Potter fan, definitely come here! There is a huge area imitating Hogwarts and shops in Harry Potter.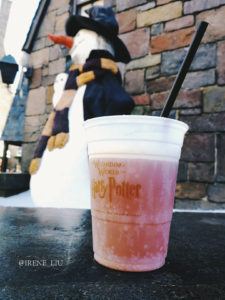 Day 3: Disney World
Make sure your tickets are to Disney WORLD! I mistakenly bought the tickets to Disneyland, which is in California, and had to call Disney staff at midnight to cancel the tickets. It is way more crowded in Disney than Universal Studio. We started to wait in line at the monorail station before entering the park, so it's better to arrive half an hour earlier than it opens. But, you can use FAST PASS in the park! You can reserve past pass for three attractions a month before the day you go. After using all three fast passes, you can continues to reserve attractions. Use fast passes as soon as possible in order to reserve more.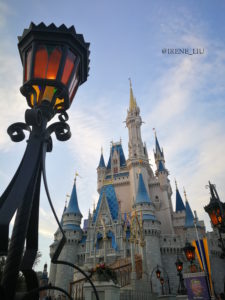 I hope these advices somehow help you!