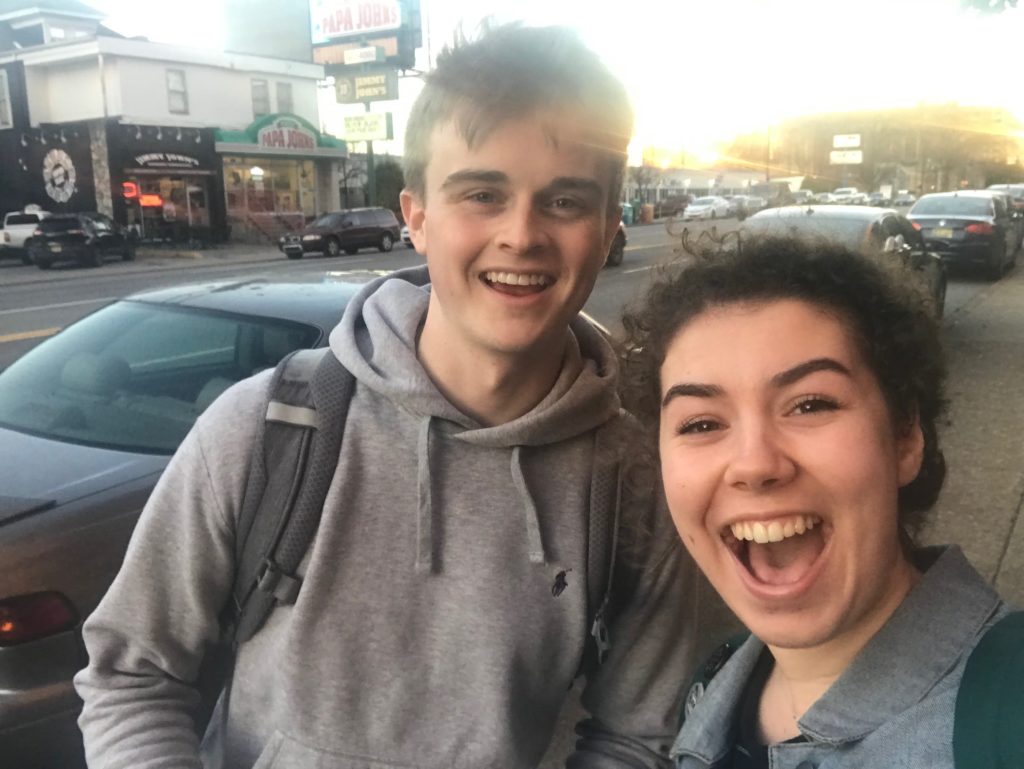 For our first blog of the year, Walker and I wanted to do a cool activity that we figured lots of people haven't tried at Vanderbilt. After deliberating for a couple of days, we decided on something close to Vandy and even closer to my Minnesotan heart: ice skating at the Centennial Sportsplex. Naturally, however, we both forgot to look at the public skating hours calendar (disappointed, but not surprised) and did not realize until we arrived that it was not open. So instead of skating — which I was not properly dressed for anyways, so maybe it was a blessing — we decided to head right across the street to one of Nashville's favorites, Centennial Park.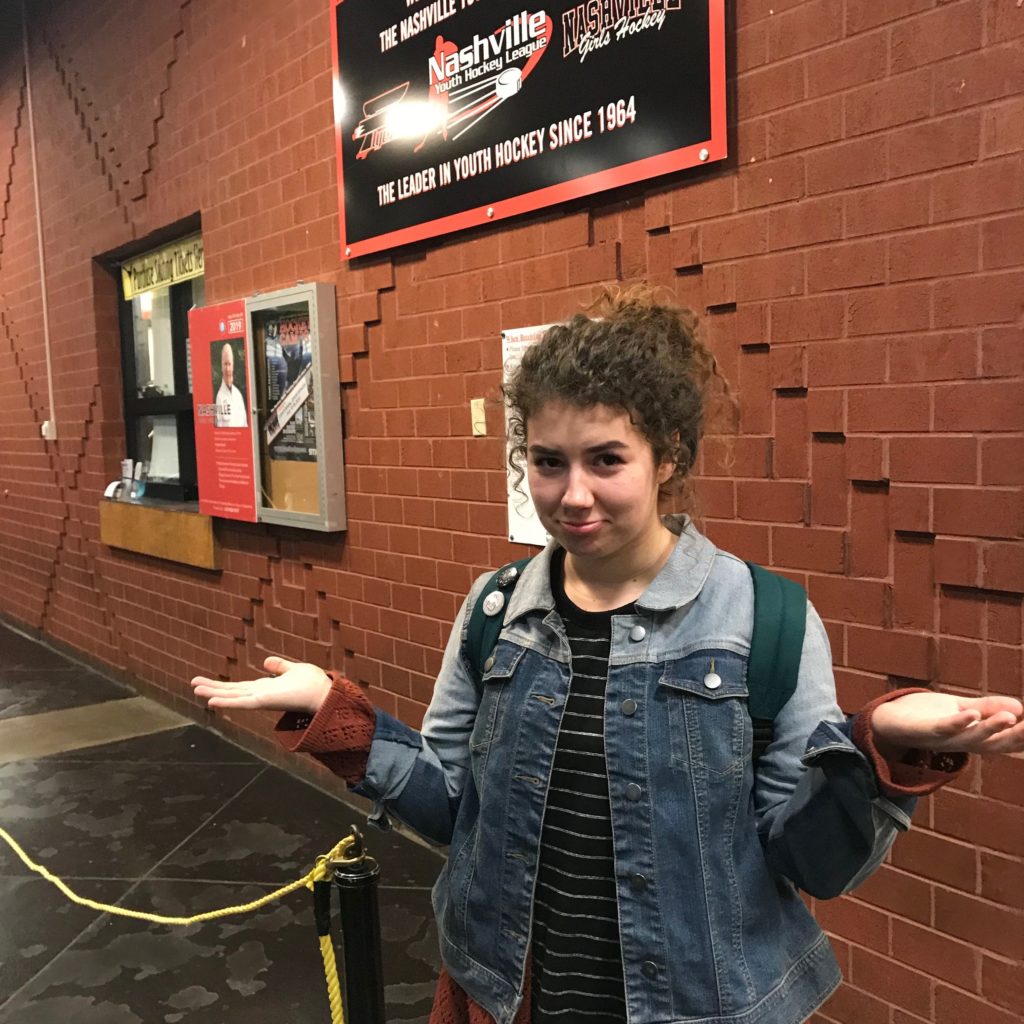 When most people hear the name Centennial Park, they think of the Parthenon and the museum, which of course are stunning and definitely worth checking inside, but what I discovered with this trip to Centennial is how great the place is from a park standpoint. The trail along the park is about one mile long and covers much more area than just the Greek building replica. It made for a great time as we made the loop around the park messing around, swinging on swings, and walking around trees and bridges in just over 30 minutes — and it was completely free! We went around 5:30 p.m. when the sun was setting, which I would highly recommend seeing; I fully believe that people should visit places once in the daytime and once at night to experience the different atmospheres it can have (plus at night, Vandy students can skip the walk back home and Vandy Van back from Towers). Walker also had the genius idea of bringing his airpods with him — check the pods making their debut in our photos — which ended up with us jamming to Mr. Brightside as we walked up to the Parthenon. I was a little ashamed as I sang and shimmied my way past the other pedestrians, but then Taylor Swift came on and I went right back into my zone.
I told Walker we needed to take a photo like the ones on Twitter

I was a much better photographer

It took us 5 minutes to get this photo
One of my favorite little surprises about our trip, however, was a sidewalk that led from the park trail to a McDonald's right across the street. Now I don't know if I was just hungry or if it was the future-Pinterest-mom in me beginning to emerge, but seeing all of the beautiful string lights that were quite literally leading me to my meal was a magical experience; it even made going to McDonald's of all places seem like a luxurious endeavor (well, almost). And although I wouldn't necessarily call our McDonald's meal "luxurious", I was able to get two single cheeseburgers for only $2.19, and if that's not on of the best deals you've ever heard of, I don't know what is.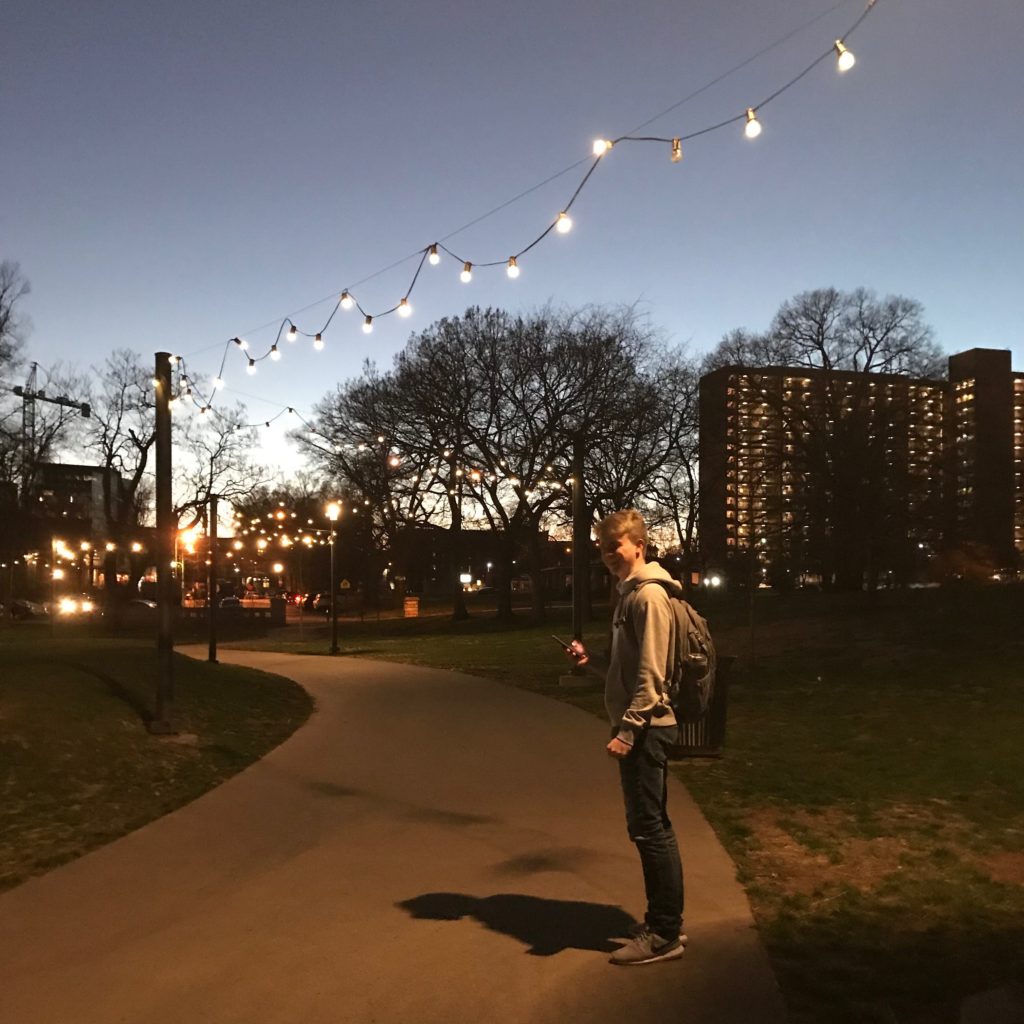 Now I'm not sure how he managed this (and I apologize to every one of you who grew up with McDonald's as your parent's go-to on-the-road meal like I did), but Walker had never had a McDonald's cheeseburger before. As you would expect, I could not let him live like that any longer, so I bought him my order: single cheeseburger only pickle and documented the glorious moment so he could remember the day his life changed. As you can see in the video, his reaction wasn't as significant as I hoped, but he did like it and later said he should've gotten another one, so I'll take what I can get.

Seriously though, it took me six months of being at Vanderbilt to go to Centennial Park again, and if anyone has an hour to kill in between classes or on the weekend, I would highly recommend going there. Whether you choose to hammock, study in the grass, check out the museum, or just walk the trail, Centennial Park is a great place to be!

Parthenon Museum Hours
https://www.nashville.gov/Parks-and-Recreation/Parthenon.aspx
Centennial Sportsplex Public Skating Hours (March)
https://www.nashville.gov/Portals/0/SiteContent/Parks/docs/sportsplex/Ice%20Arenas/March%202019%20Feb%2020%20update.pdf