The new semester continues, a new way to spice things up is to get some new (free!) mobile apps on your smartphone to help you study, shop and even stay educated!
5. BeFocused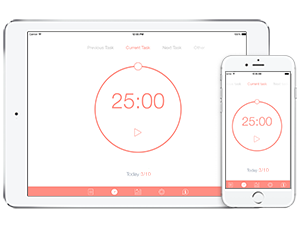 If you're a self-proclaimed procrastinator like me, you'd love BeFocused! This app allows you to record tasks you have to do, from classwork to cleaning your room, check them off as you complete them, check your weekly progress and reward you with a break for every productive session. The default timer is set for a 5 minute break for every 25 minute work session but you can change the breaks and work sessions to any amount of time that you'd like!
4. Line Camera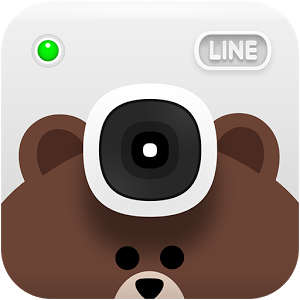 While I'm personally not a big Instagram person, several of my friends are and I've always wondered how their pictures look so flawless. The answer lies in this multipurpose photo editing tool that can make collages, provide filters, paint over your pictures, crop pictures with cute shapes from hearts or stars, fit them in beautiful frames and so much more.
3. ReutersTV
If one of your goals for 2018 is to stay or become more educated with current news, ReutersTV has your back! ReutersTV offers some old-school news on your phone in the time it'll take for you to get ready. If you're looking to catch up as quickly as possible while rushing out the door, set your program length to 5 minutes and ReutersTV will filter out the most important national and international news in just 5 minutes. If you're looking to take your time, you can set your program length to up to 30 minutes and let your news play in the background as you get ready.
2. Depop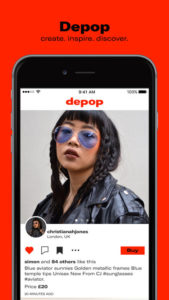 Depop is perfect for college kids who want to look good while staying within their budget. Functioning as an online thrift-shop, students can buy any clothing, shoes or accessories from anywhere and have it delivered. To make some extra money, you can also sell clothes that you don't want/need and make room in your closet for more!
1. HQ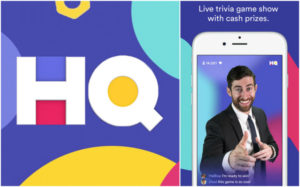 Also known as the app that your best friend, brother, mother and (probably) neighbor's dog all have. HQ is one of the most talked-about apps at the moment and it's all for good reason! HQ is a great way to hang out with friends and collectively answer some bizarre Trivia questions to learn more about "which of the following may or may not be an animal." If you're lucky, you can even win $10,000! So the next time you're ready to take a break, gather up some friends to win a few extra bucks that will help fund your frequent trips to Nama Sushi!
Have fun and happy exploring!