What joy is a college student to (legally) find in life except eating good food? Kidding. But in all seriousness, I quite enjoy going out to find yummy things to eat, and I'm sure you do too! (At least, I'd assume so since you're reading this feature.) To celebrate this commonality, I've compiled a list of my top 5 favorite restaurants in town so that you can also enjoy some great meals!
Note: I did my best to make sure that all of these restaurants would be accessible to most people. Some of the places are a bit far, but they're all either bus-able or walkable locations. Additionally, in case you're concerned that you might've searched the wrong place, I've linked the Google Maps URLs to the headings. No need to worry about any transportation expenses or location mix-ups!
Now without further ado, here are the top five restaurants I've been to around Nashville!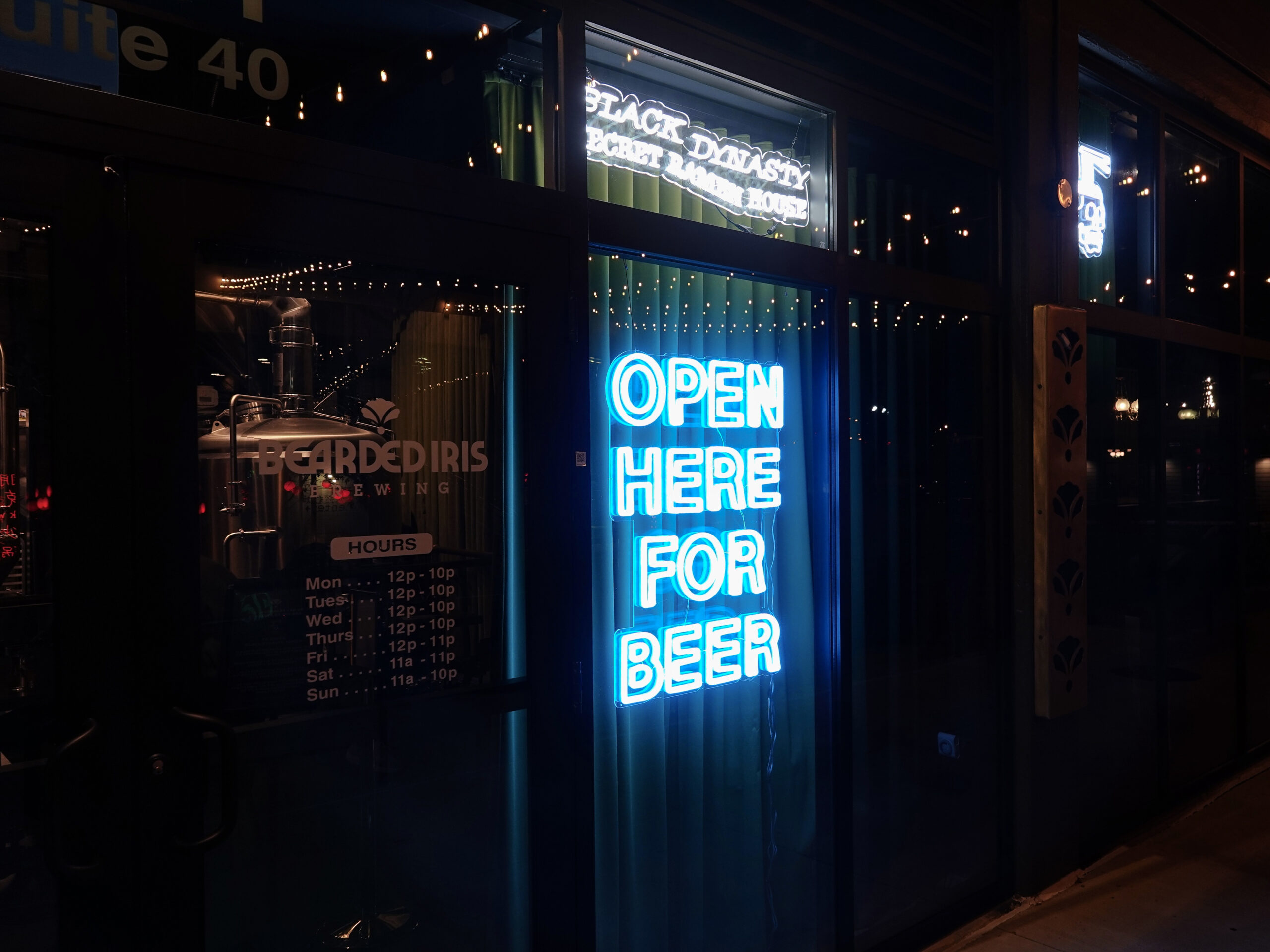 They were not lying about it being a secret ramen house. I actually ran into another group of people who were looking for the place in the middle of my search. Turns out the big secret is that it's located inside the Bearded Iris brewery—now that you know, you hopefully won't suffer in the cold as I did! Once I finally got inside, though, I had a pretty good experience. I got the miso tonkatsu ramen, which you can see pictured above. The broth was flavorful, albeit a bit salty for my taste (nothing a cup of hot water can't fix), and the noodles had a pleasantly chewy texture to them. As for the miso caramel banana pudding, it reminded me a bit of crème brûlée! No funky miso flavor. On top of all that, the interior is really interesting, and has a nice ambience. My only gripe with the restaurant is that everything is definitely on the pricier side, but it's a great place to visit occasionally when you're craving a good bowl of ramen. (Advice for easing the burden on your wallet: 20% gratuity is automatically included when you order, so don't feel pressured to tip again!)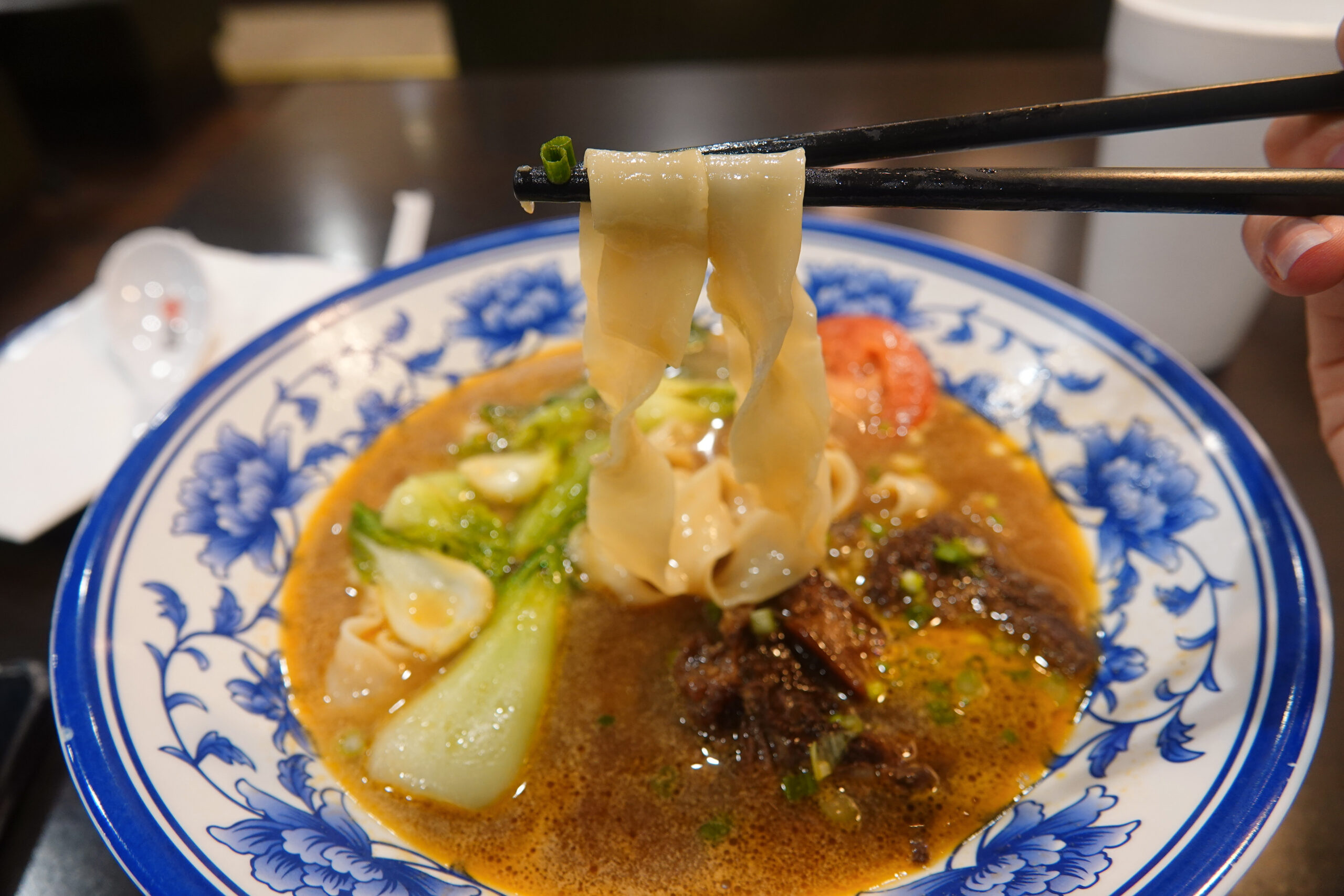 Can you tell I really like noodles? Well, I do. I promise the rest of this list won't just be noodle restaurants, though. Meet Noodles was my go-to comfort restaurant last semester, meaning I probably spent half of my meal money there. The combination of a sub-10 minute walking distance + warm Asian food is dangerous(ly enticing). They offer a great selection of Chinese noodle dishes, and I've never once been disappointed by anything I've ordered. For the indecisive folks out there, my usual order is the Shanxi sliced noodles (pictured above). I won't go into detail about the dishes since I've realized that food descriptions are not my strong suit, but I'll say this much: it's good stuff!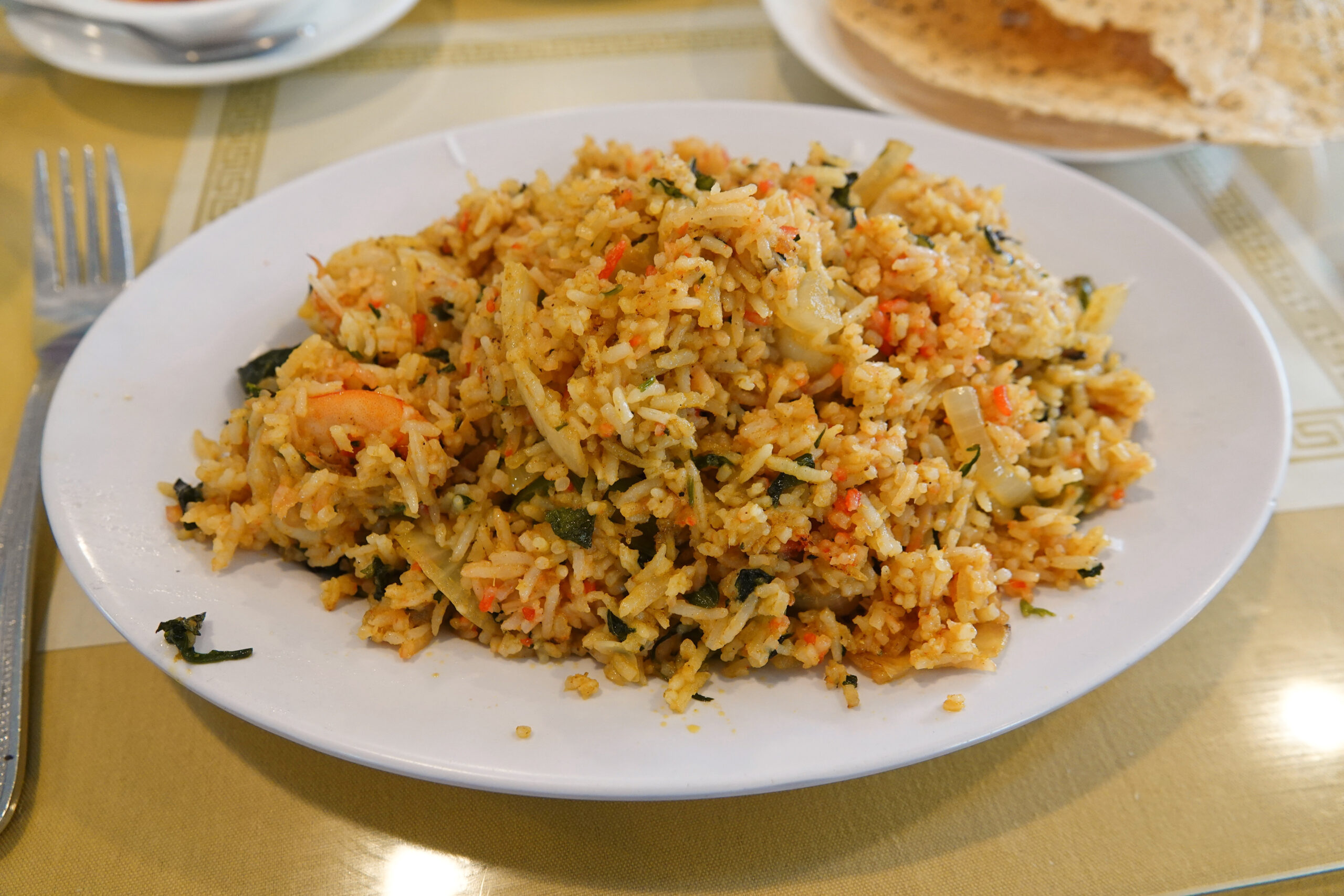 Something tells me that a lot of people already know about this restaurant (and the previous one for that matter), but here it is anyways! Due to my overwhelming love for rice and shrimp, I'll admit that I haven't tried as many things from Sitar as I have at some other places on this list. I've enjoyed everything I've eaten, though! I unfortunately can't comment on the dine-in experience, as I've always gotten my food to-go (sat down at a table just to get the photo lol); however, I can at least attest to the fact that they have some pretty speedy service. Overall, I've had a great experience, and I'll definitely be back once I start craving shrimp biryani again.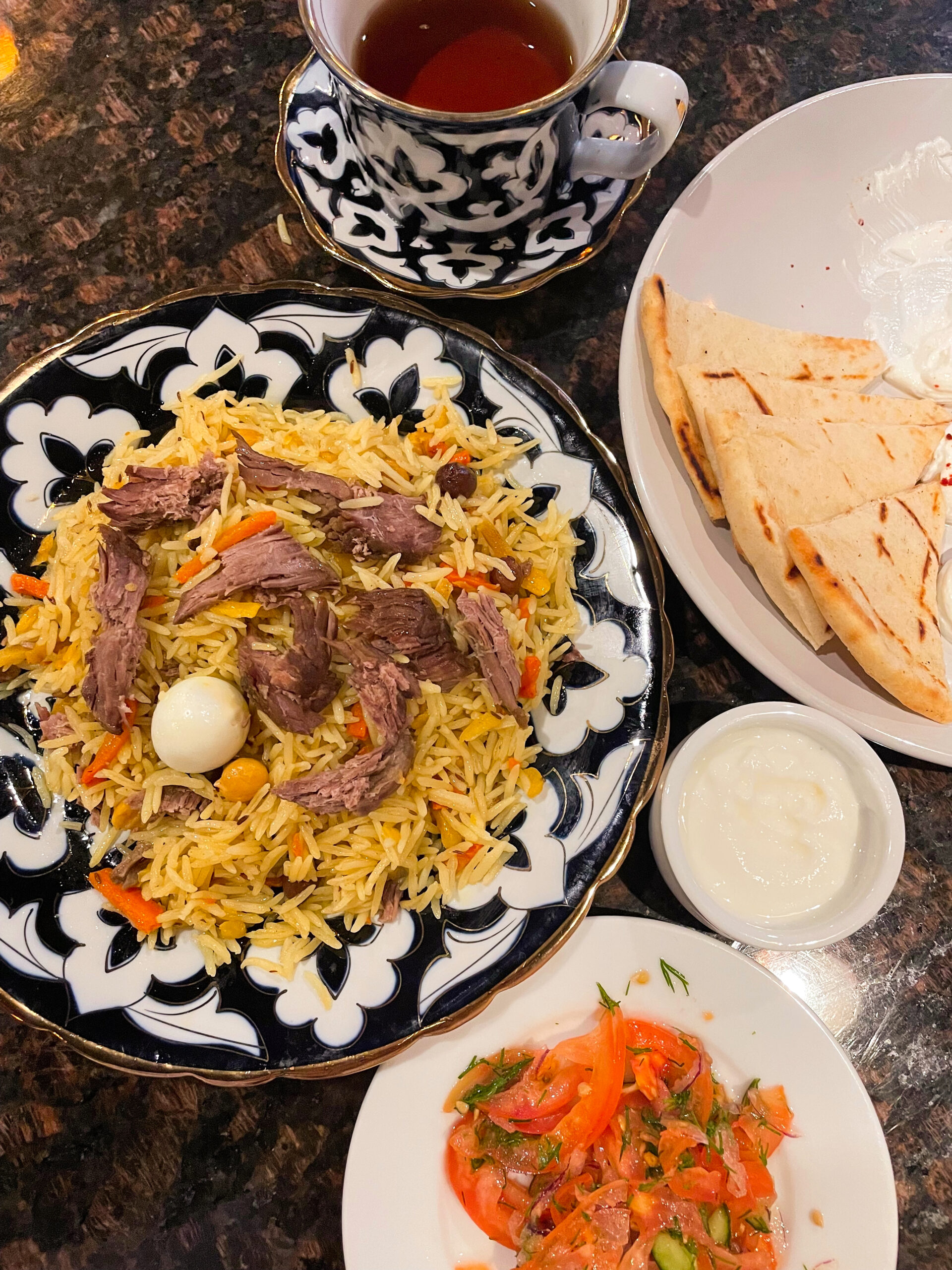 No, the duplicate photos are not a glitch. It was just the best way I could think to make sure that the image wouldn't show up huge on everybody's screens (so please bear with me).
I don't think I'd ever been to an Uzbek restaurant before OSH, but boy did it set the bar high. To start off, the dinnerware is so pretty. Perhaps I'm just used to food being served on plain plates, but the matching plates, cups, and teapots felt fun and fancy to me. As for the food, all the dishes I tried over the course of my two visits were so good that writing about it is making my mouth water. I particularly enjoyed the lagman (oops that's another noodle dish) and lamb kebab. The latter especially surprised me with how tender it was. But seriously, wow. I'm going to stop typing now so that I can think of other things that won't make me unbearably hungry.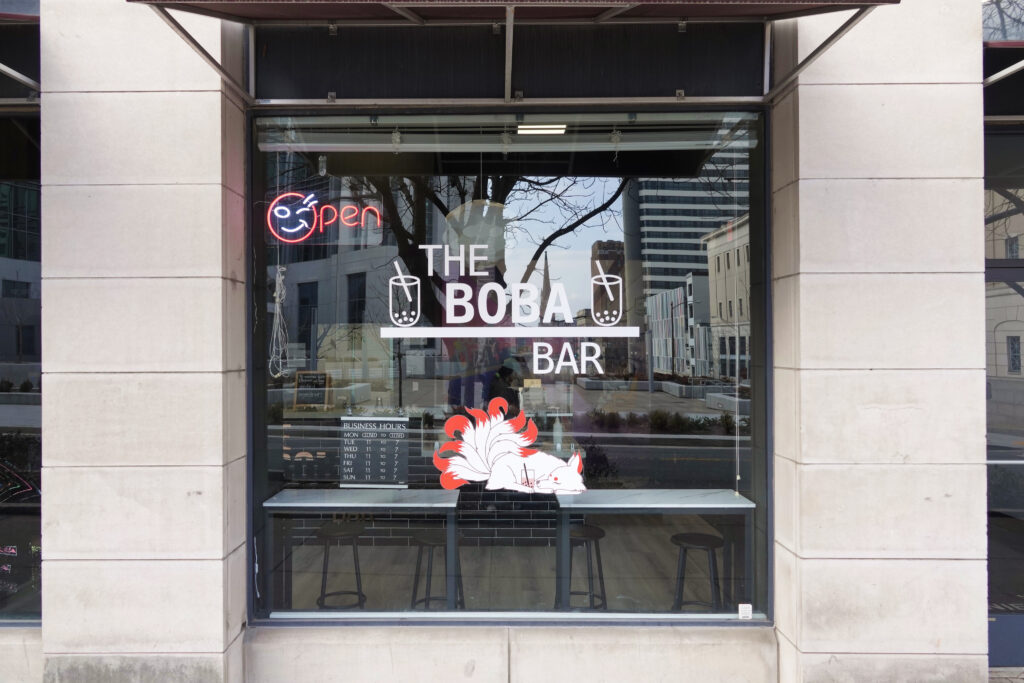 Last but not least is The Boba Bar! For everybody thinking, Wait, but that's not a restaurant!, I'd have to agree. That being said, I really love the place (the I've-been-three-times-in-this-past-week-and-the-staff-remember-my-face-and-I-dream-of-their-boba-when-I-go-back-home-for-break kind of love), so I don't care! The decor, the music, the drinks—it's all just *chef's kiss*. I've made it about a quarter of the way through the menu so far, and my favorite definitely has to be the brown sugar boba. Honorable mentions go to the peach yakult and the korean strawberry milk. Everything I've had has been really good, so I'm very excited to try more of their drinks.
That's all I've got for now, but if you've got any suggestions for more restaurants I can visit, email them to mycommonslife@gmail.com! I'd love to explore some new places (provided they aren't too expensive). Happy eating everybody!