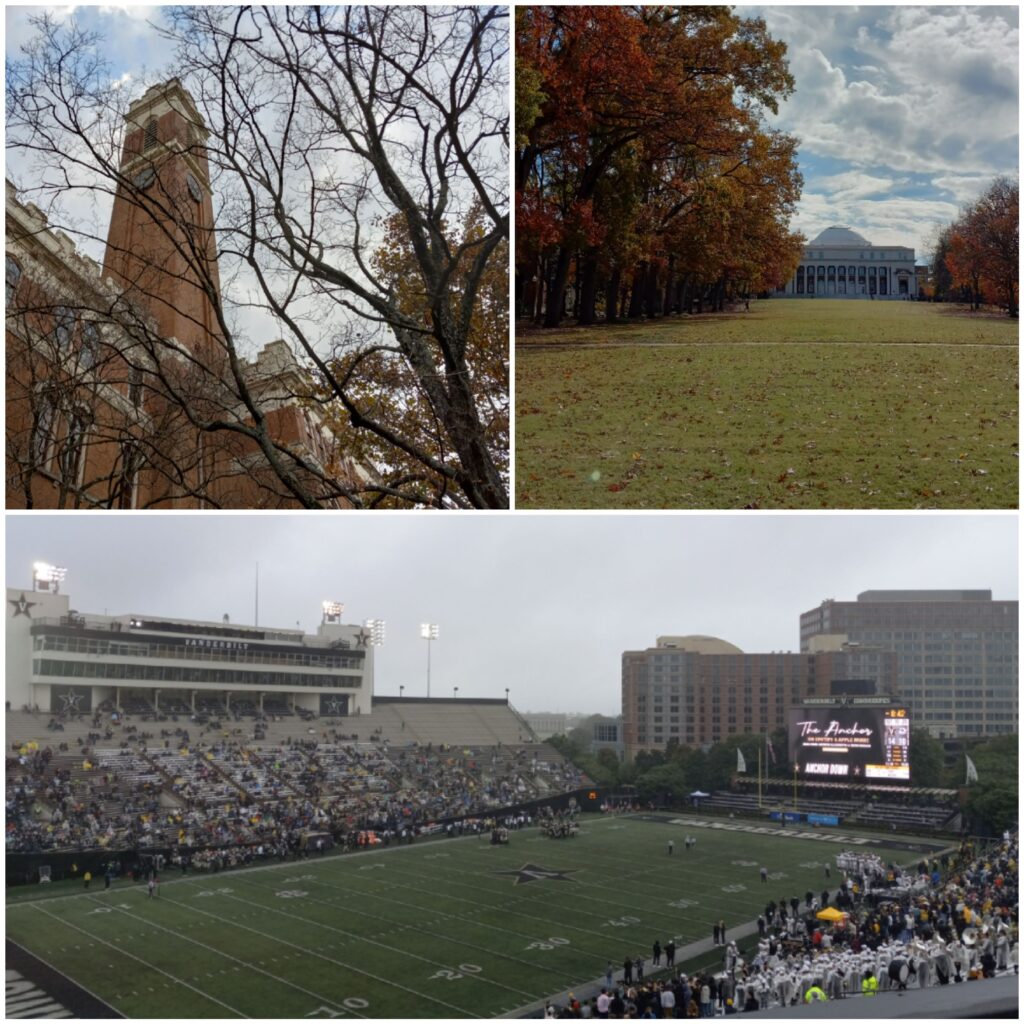 With almost a full semester completed here at Vanderbilt, it can be easy to forget the things that made our first few months so great. So let's stop and take a look back at the Top 5 Best Parts of the Fall Semester.
5. Football Games
In spite of the fact that the Commodores went 2-10 this season, going to the football games was a highlight of the semester. Spending a Saturday cheering on my team with my friends was something I thoroughly enjoyed, and I look forward to doing it again for the winter and spring sports.
4. The Scenery
We live on a beautiful campus, and I hope to never stop appreciating it. Whether it was the lush greenery of the summer or the vibrant colors of the fall, I always felt in touch with nature. Even many of the beautiful buildings like the Wyatt Center, Kirkland Hall, and Furman Hall (known by many as "the castle") further accentuate the visual appeal of campus.
3. $50 Meal Money
Although it may have been a brief six days, we all remember this time well. Receiving $50 per day to buy food was a great way to start off the semester. On top of that, many of us got to know the people who are now our closest friends over those meals which, I think, is even better than the food itself.
2. My Commons Life
This one might be a little specific to me, but I still wanted to put it on the list. It has been an amazing experience working with this amazing staff and writing for you every week. I truly hope the content we publish has been a enjoyable part of your semester, and I look forward to writing more pieces in the spring.
1. New Lives
Whether you just graduated high school or were coming off a gap year, whether you came from across the country or just outside of Nashville, whether you walked in knowing exactly what you wanted to do or you were undecided, we all arrived in August ready to start our new lives. This has been a semester of defining and redefining our identities, our paths, our stories. I love where my journey has taken me in the last four months, and I know that I am nowhere near my final destination. I hope the same is true for you.