Whether you are running late for class or Google Maps have left you astray, shortcuts can come in handy as a quick and reliable route to campus hotspots. As a bonus, these routes utilize Vanderbilt's main campus, so no need to fear waiting on traffic lights or crossing the street alone, for the most part.
1) Staircase to Stevenson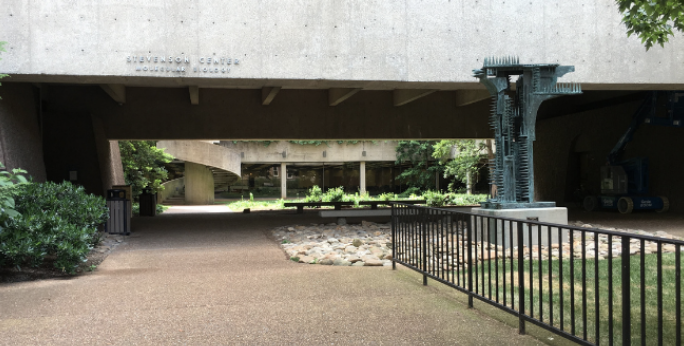 Perhaps one of the most significant shortcuts is hidden in plain sight. First, you need to cross the bridge to Stevenson. If you have not been this way before or it has been a hot minute, all you have to do is go to Peabody Esplanade and then walk beside Magnolia Lawn. Whenever you see a children's playground to your left, take a left at the corner and viola. After you cross the bridge, follow the path until you see a twisted marble sculpture to your right. Walk around that and immediately take a left to Stevenson library (before your eyes should be a spiraling staircase). Take the stairs and in front of you will be the Chemistry building. To your right is math, and if you take a right and then a left, you are at the center of the Stevenson complex!
2) Greek Row is the Way to Go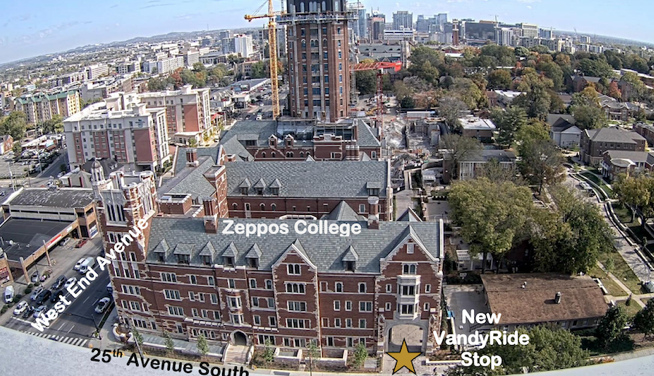 If you need to go to the bookstore or try Zeppos dining, this path will be helpful. As mentioned previously, you will need to take the bridge to Stevenson. This time, however, you do not need to take the stairs. Continue the path until you come across many intersections in front of Central Library. Take one left and follow straight until you see a statue of Harold Stirling Vanderbilt (he should be to your left).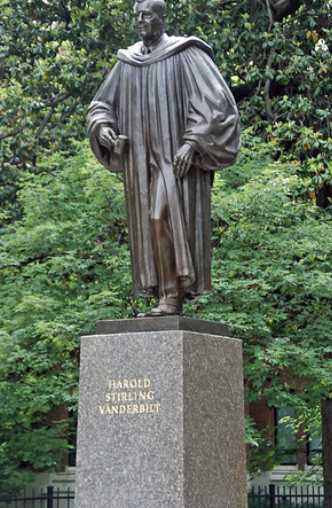 Walk past him and immediately take a right, then left to reach Rand/Sarratt Student Center. Take another right and keep straight until you arrive at Alumni Lawn (it should be close to where Sarratt ends). From there, you take a left and follow the trail until you come across the new pavement. Now, take a right and keep walking until you see a descending path with a railway to your left. This new path should be close to where the first row of Greek life ends. Take a left and follow along. You will see a beautiful skyscraper of a building to your right. That will be where Zeppos is located. If you keep straight until you reach a road, the bookstore should be before you.
3) A Straight Shot to the Stadium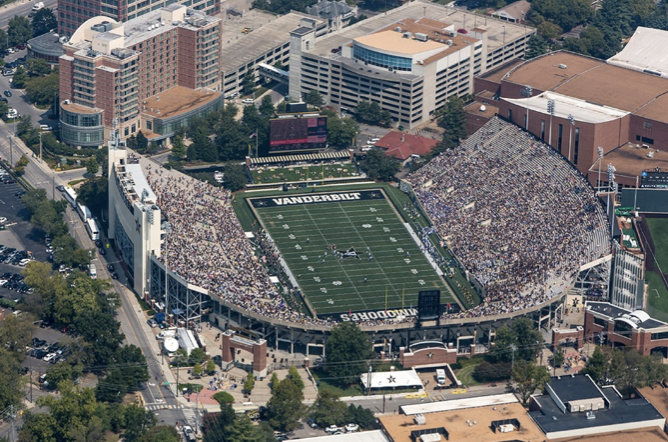 Football season is among us, and baseball is just around the corner. To show your Commodore spirit in time, you will need an easy way to get from Commons to where all the action is happening. Again, you will need to take the bridge and even the staircase to Stevenson. Make a right and then left until you face a round building. Take two lefts as you walk in front of Lecture Hall and then alongside the Center for Science and Engineering. Take yet another left to face Eskind Biomedical Library.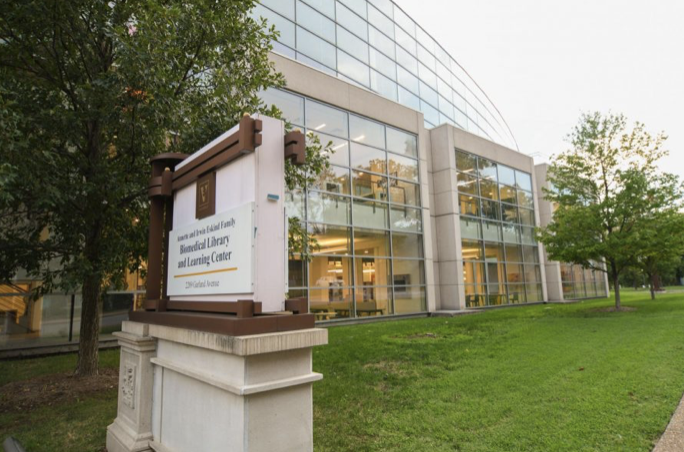 You will know you are at the right place if to your left is a circular path. Take a right and keep straight to reach Hawkins Field (for baseball). Take a left then a right around Hawkins to reach Vanderbilt Stadium. Also, close by are the tennis courts, soccer/lacrosse complex, and track & field complex.
4) The Rec Route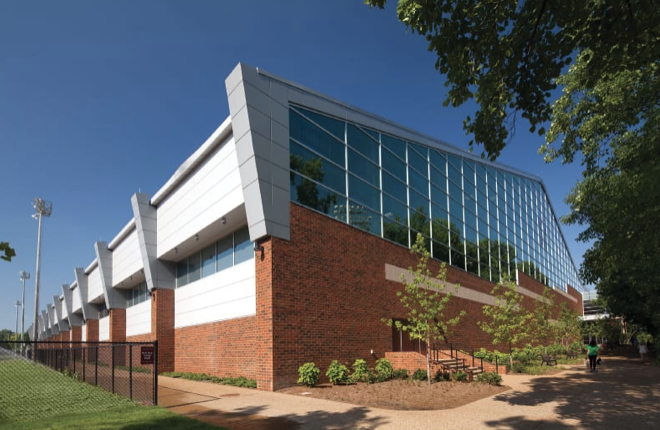 For all your sports practice and gym equipment needs, the Vanderbilt Student Recreational Center is the spot for you. For a simple, two-direction path, you need to cross Peabody Esplanade to reach 21st Avenue St. Take a left to follow along the street until you align with Vanderbilt Children's Hospital (the big building with two red children holding hands).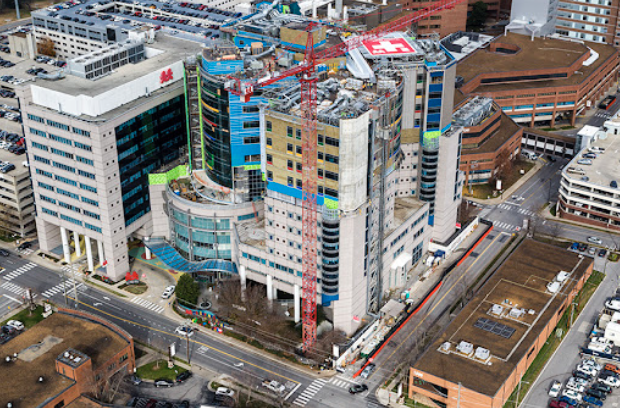 Take a right to bypass Mapco and then keep going straight. Eventually, the Rec Center will be to your right. You will know you are there if you see what looks like a gigantic warehouse.
5) A Trip to See Cornelius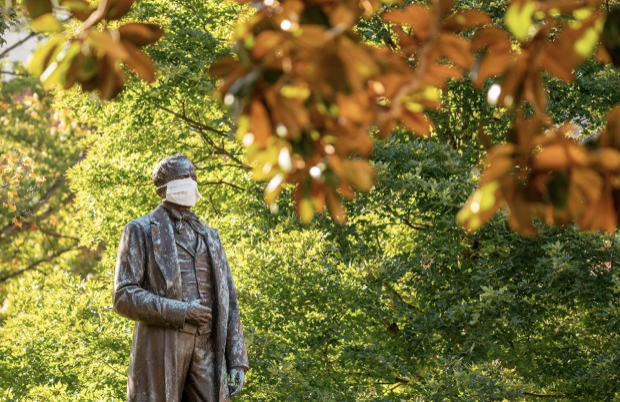 You may be wondering where exactly Cornelius Vanderbilt is. If you want to visit our founder, there is a short route to see his monument. First, you need to head to Harold Stirling Vanderbilt (refer to 2 for thorough instructions). If you stand in front of Harold to face Central Library, your absolute left (straight and not diagonal) is the path you need to follow. Stay along the track until you reach a road that loops around. Follow the road until you reach the other side that loops. To your left is Cornelius standing with his left hand over his abdomen.