In my small suburb outside Dallas, Texas we watched whatever new movie was advertised most aggressively to us. Most of the time we would show up at the theater without checking what was playing before and blindly buy a ticket to whatever was showing next. It was something to kill time; my best friend actually hated watching movies but couldn't think of anything else for us to do.
I'm a movie lover, and for my first year writing seminar  I took "Visual Storytelling", a theatre and cinema class. We were given a list of movies we needed to watch for the class, one of which was an experimental film called "Koyaanisqatsi". My teacher told us it was being shown at the Belcourt theatre, which was a small indie theater within walking distance of campus. My friend and I went one weekend to cross the movie off our lists, and when we arrived we found the theatre packed. So packed we had trouble finding two seats next to each other, which immediately struck me as strange because a) it was released in the 80's, by no means an exciting new release, and b) it was a two hour experimental film, which I had never imagined could be anyone's idea of a fun Friday night, even just to kill time.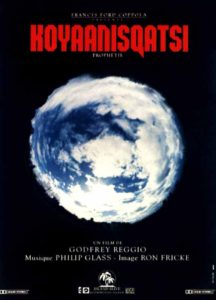 For me, it was one of the most frustratingly boring two hours of my life. Long camera spans of canyons, buildings, architecture, random images of factories, shopping malls, and highways, all set to a droning choral soundtrack. At one point I was so close to falling asleep I had to leave the theatre and walk around outside to wake myself up. But the audience loved it. They actually clapped at the end of it, which I had only experienced at the end of a midnight release of an Avengers movie my friend, a massive marvel fan, had dragged me too. A whole audience clapping like that, you could feel the passion they had for the movie.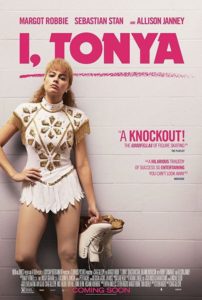 That same excitement filled the theatre during the Belcourt showing of I, Tonya. The movie stars Margot Robbie as the infamous ice skater Tonya Harding who was accused of being involved in the knee-capping of one of her competitors. It's a more mainstream movie than Koyaanisqatsi for sure, but the enthusiasm was the same. A packed theatre, rolls of laughter and audible gasps throughout the action; this is what watching a movie is meant to feel like.
If you look on the Belcourt website they play a range of different movies, some starring well-known actors like James Franco and some with titles you can't even pronounce. No matter what movie is showing, the atmosphere in the theatre is the same. Contributing to the transition of a night at the movies into something more special is the"artisanal" snacks served at the counter such as brownies and muffins, and the fact that there are only a few theatre rooms in the building. Your experience feels more like an event than just something that is being replicated all around you. Walk down to the theatre and see for yourself, and make sure to show your student ID for a discount.
http://www.belcourt.org/