Remember the list I made two weeks ago of food to eat over spring break? Well, I'm happy to announce that I managed to check off every single item! I'm already missing it all, even though it's only been a few days since we've been back. In honor of all the great food I had over break, here are my top five favorites from the week.
5. Naengmyeon + Pork Galbi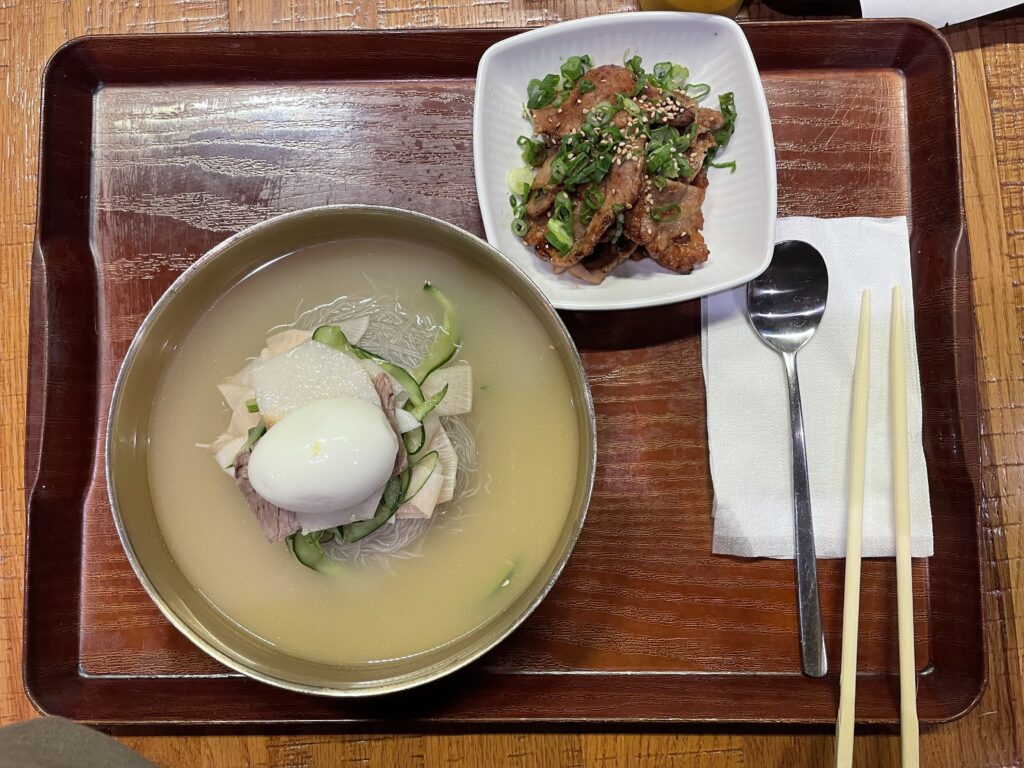 Naengmyeon, a Korean cold noodle dish, is usually something I want when the weather is warmer. I haven't got much to say about it, but despite the oddly freezing temperatures recently, I really enjoyed this meal!
4. Jjajangmyeon + Jjamppong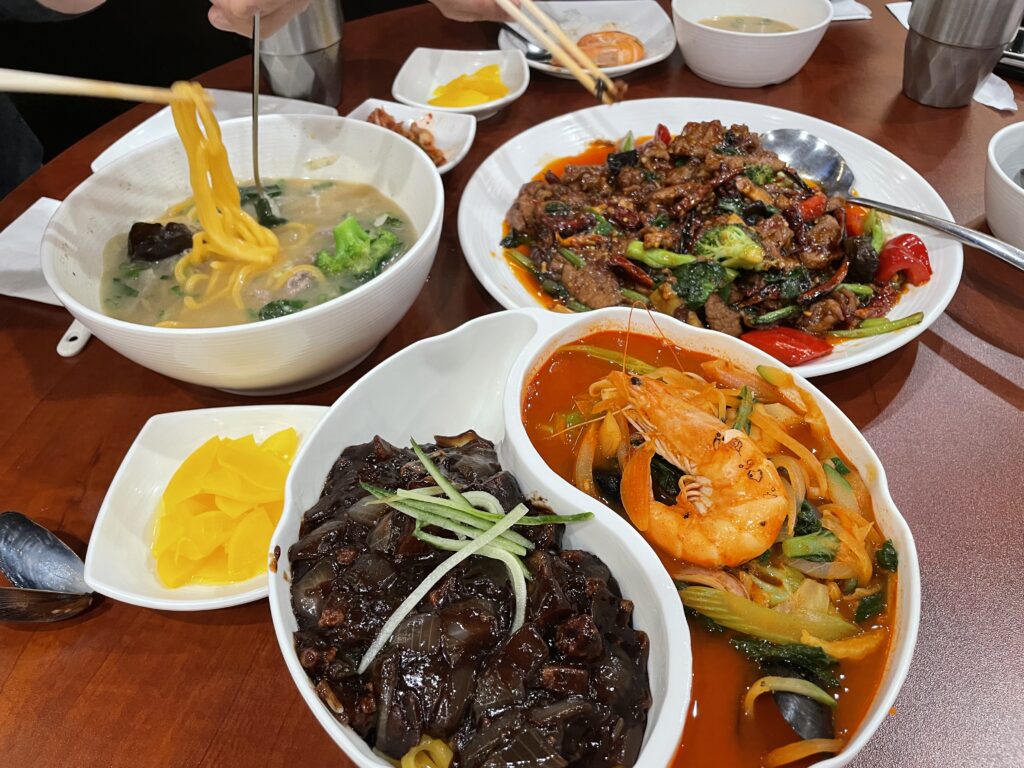 Jjajangmyeon is a Chinese-Korean noodle dish topped with a black bean sauce usually containing vegetables and meat, and it's something I've loved eating since I was but a wee child. Jjamppong (a Chinese-Korean noodle dish served with spicy broth and seafood), on the other hand, is something I've had to learn to appreciate, as I wasn't the best at handling my spice when I was younger. I'm glad to say that I can now enjoy jjamppong without any issues, as I think these two dishes go wonderfully together. I think this meal would be a lot higher on my list if not for the fact that I was feeling oddly full the day I ate it, but it was still very good.
3. Sundubu Kalguksu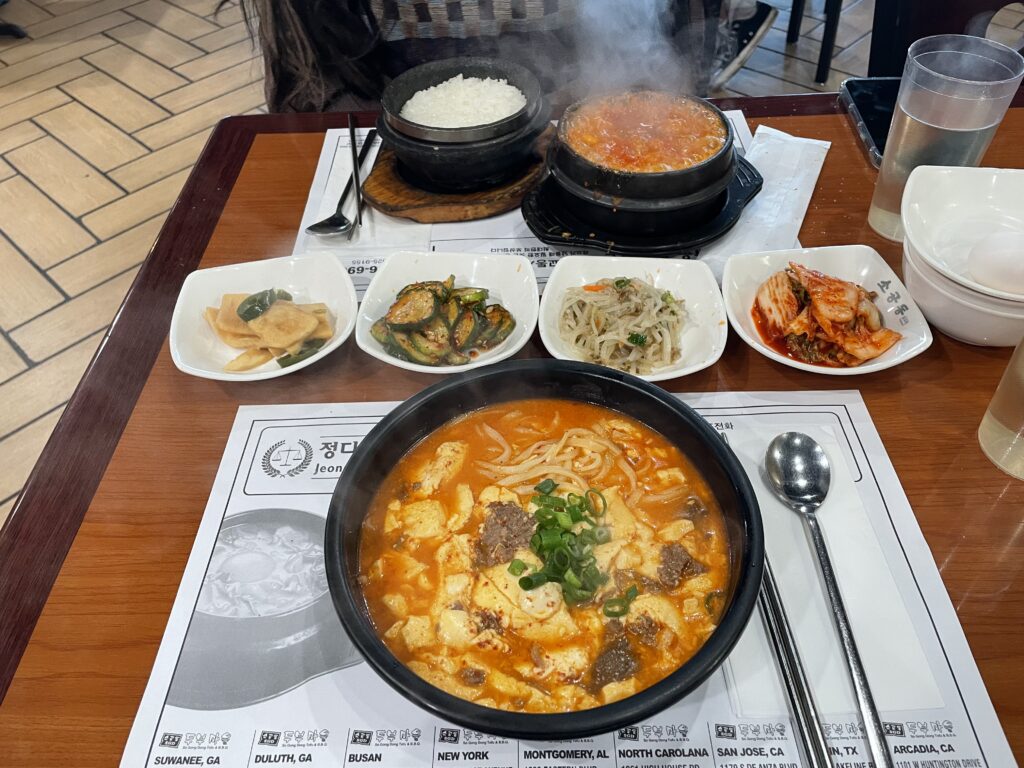 Oh man, my noodle obsession is showing. Sundubu jjigae is a Korean stew that's made with soft tofu, and it's usually served with rice and an egg to top it off (which is what my friend ordered). However, this restaurant I go to offers the option of getting kalguksu instead, which are thick, knife-cut wheat noodles. This is something I always crave when I'm back at Vanderbilt, and it was just as excellent as I remembered.
4. Kimbap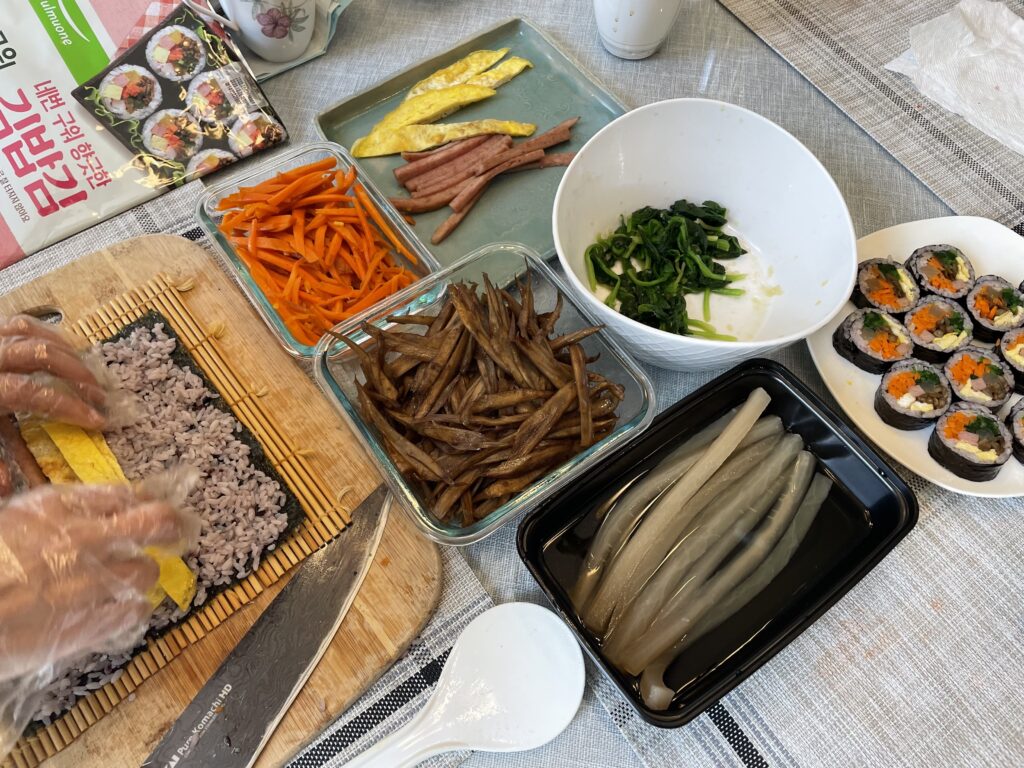 This was the last meal I had before I returned to school, and boy was it a great way to end off the week! As much as I love going out to eat, nothing beats home-cooked food. Kimbap (or gimbap) is a Korean dish usually consisting of rice, vegetables, and meats, all rolled up in dried seaweed. I'm actually not the biggest fan of kimbap unless my mom makes it, but that just goes to show how excellent it really is.
1. Donkatsu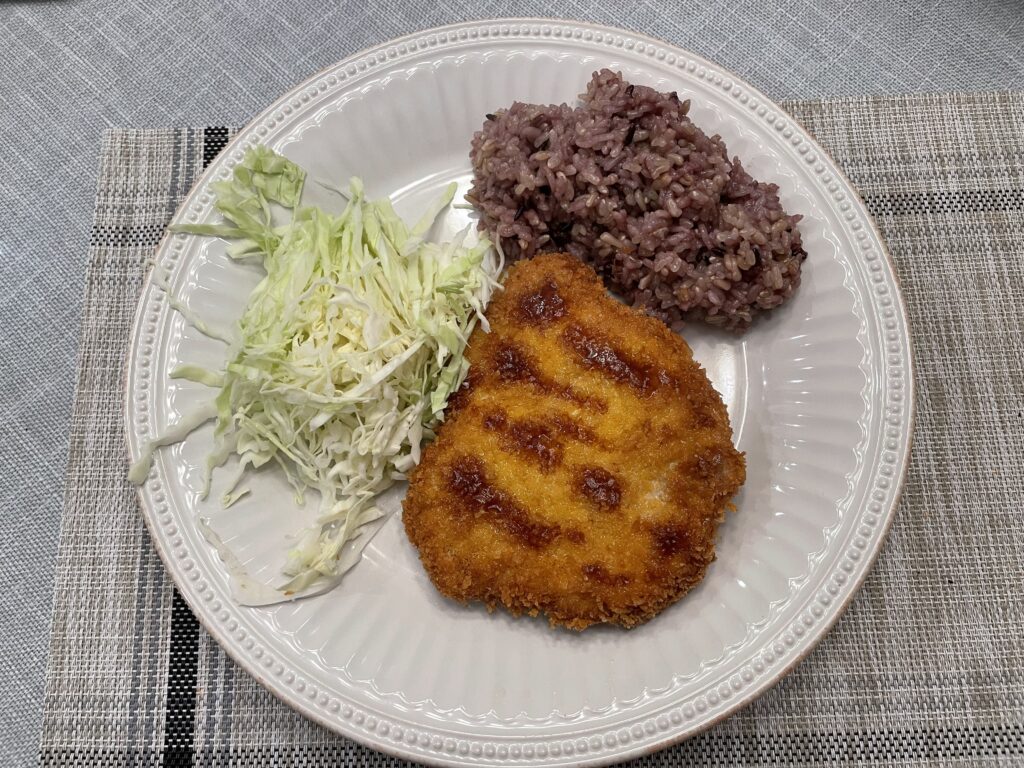 Last but 100% not the least, donkatsu (i.e. fried pork cutlet)! This was the first real meal I had after getting back home, and yet it's definitely got to be my favorite of the week. I actually texted my mom before break telling her that I really wanted her donkatsu, and she delivered! It's a pretty plain-looking photo compared to the rest, but it was so incredibly good. (Please ignore the the weird sauce stains; I tried to do a drizzle and failed miserably, as you can see.) No joke, this meal made me do a little happy dance when I ate it. Chef's kiss.
Those were my top five meals from the spring break! I had a bit of a hard time choosing only five meals, but I think I'm satisfied with my choices here. Eating so well at home has inspired me to try and do the same here, so perhaps I'll get back on the restaurant reviews soon. Make sure to keep an eye out for that! ;D