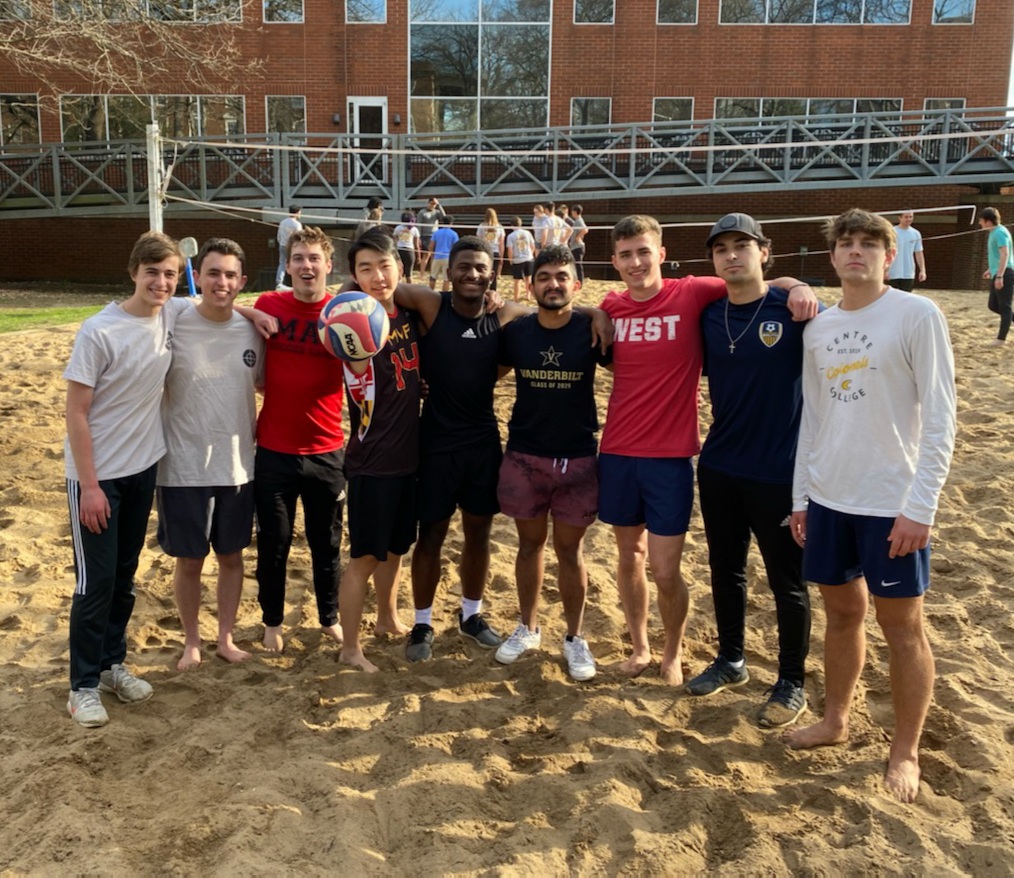 Service Week. Volleyball Tournament. The competition coming to an end. Here's everything you need to know about the latest developments in the Commons Cup.
Service Week
This year's service, held March 21-25, week focused heavily on sexual assult prevention and awareness. On Monday, Project Safe hosted a self defense workshop. On Wednesday, Project Safe held a panel to discuss sexual assult. Throughout the week, Project Safe also tabled in the Commons Center daily and held lantern decorating events at each house's signature event.
Volleyball Tournament
On Sunday March 27, all ten Commons houses competed in the Commons Cup Volleyball Tournament. To start off the competition, Sutherland held off Crawford with a 21-17 win. East also defeated North in a close 21-19 win.
The round of eight did not see the same closeness as the play-in did. West beat Murray with a 21-14 victory. Stambaugh then fended off Memorial with a 21-17 win. Sutherland then went on to knock out Gillette with a commanding 21-11 lead. Finally, Hank easily defeated East with a 21-12 win.
In the semifinals, Sutherland defeated West and Hank defeated Stambaugh. Both games were won by margins of 21-14
Unlike the other rounds, the championship was a best out of three series to 15 points. Although Hank won the first game, Sutherland rallied to win the final two and become the volleyball champions.
Podium
1st Place – Sutherland is in it to win it. This house has been playing to win all year and it shows. After many podium placements across different events this year, Sutherland is a major contender to win it all.
2nd Place – Hank is here to play. Like Sutherland, this house has podium placement across a variety of events. This house has been one of the best in athletics, so it is no surprise they made the podium one last time.
Looking Forward
Volleyball was the last major event of the Commons Cup. While the year-long Sustainability Challenge still has a few weeks left in it, the competition is just about over. Although we do not know exactly who will win, there appear to be some front runners.
There are four houses that have had three or more podium placements (among those tracked in previous Commons Cupdates this year). Crawford placed 3rd during Sustainability Week and Spring Trivia, and the house won the Table Tennis Tournament. West tied for 1st in Kickball and won the Jug decorating contest and Spring Trivia. Sutherland also tied for 1st in Kickball and had wins in Sustainability Week and Spring Trivia. Finally, Hank took 3rd in Kickball; 2nd in Sustainability Week and Volleyball; and won Ultimate Frisbee, Pool, and the Pull Tab Competition.
What we see here may not tell the full story. Houses that consistently miss the podium may have outperformed those that did really well in some events and poorly in others. The Dean of the Ingram Commons Office also keeps the results of certain events and how points are calculated secret. We will just have to wait until the official Commons Cup Announcement to find out for sure.