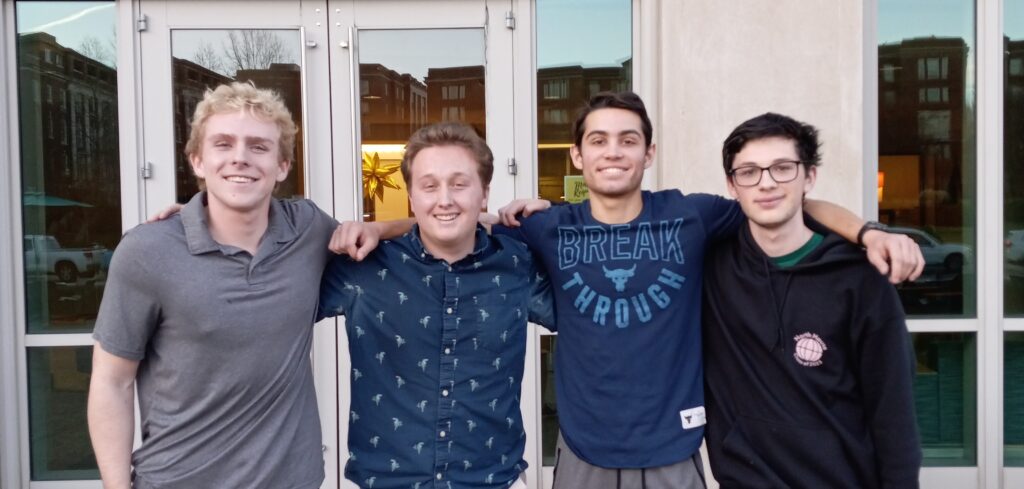 Crawford's first victory. Two more wins for Hank. Spring trivia just days away. Here's everything you need to know about the latest developments in the Commons Cup.
Pull Tab Week
The first service event of the Commons Cup was held February 3rd through 10th. Each house worked to collect pull tabs to give to the Ronald McDonald House. Points were awarded based on the design of the collection jug and the number of tabs collected by the house. West House won the jug decorating contest. Hank House won the pull tab collection portion of the competition.
Table Tennis Tournament
On Sunday February 20th, the table tennis portion of the Indoor Recreation Tournament was held in the Commons Center MPR. The results were as follows:
First Round
East defeated West
Murray defeated Memorial
Second Round
Sutherland defeated Hank
Crawford defeated East
Murray defeated Gillette
Stambaugh advanced automatically (North did not show and therefor forfeited)
Semifinals
Crawford defeated Sutherland
Murray defeated Stambaugh
Championship
The Podium
1st Place – Crawford clenched their first victory. Before Sunday, Crawford had not won a single game in athletics, but this house put in the work to go straight from a string of losses to tournament champions. This victory should feel as sweet as honey.
2nd Place – Murray makes their first podium. Like Crawford, this was a house that just could not seem to find the winning formula last semester, but they may have hit their stride in 2022.
3rd Place – Stambaugh is in the game. Following a podium appearance at the last trivia event, Stambaugh makes it back to the podium thanks to a tight game against Murray. I have a feeling they'll want to be back for more.
Pool
On Sunday February 20th, the pool portion of the Indoor Recreation Tournament was held on the Commons Center main floor. The results were as follows:
First Round
East defeated West
Memorial defeated Murray
Second Round
Hank defeated Sutherland
North defeated Stambaugh
East defeated Crawford
Gillette defeated Memorial
Semifinals
Hank defeated East
North defeated Gillette
Championship
Podium
1st Place – Hank is a podium regular. This is Hank's third win and fifth time on a Commons Cup podium. This house is a serious contender to win it all.
2nd Place – North is back in the game. When this house shows up, they play to win. In every athletic event they have played in, North made it to at least the semifinals. This is a house to watch out for.
Spring Trivia
This Sunday February 27th is the Spring Trivia Tournament. This is the final event for the Academics portion of the Commons Cup. The tournament will take place in the Commons MPR, and attendance will count for Commons Cup Points. If you are interested in playing, contact your house president.
Disclaimer: Daniel Sak, the author of this piece, is the Vice President of Hank Ingram House and was a member of the Hank Ingram Pool Team