Five weeks from tomorrow, I will (attempt to) pack all of my dorm into a few small boxes and suitcases, get on a plane, and fly home for the summer.
I realized when we got back from Spring Break that we had almost no time left in our Freshman year. Somehow, move-in day feels simultaneously like nine months ago and just yesterday, but the reality is that our Freshman year is coming to a close.
My final post on MyCommonsLife will wrap up my year, thank some people, etc – but not yet. Today I just want to say that in all this time that I was busy worrying about school, or being critical of the things I didn't like about Vandy, etc, I guess that I hadn't realized how much I've come to love it here.
One of my all-time favorite movies is the cheerleading movie, Fired Up!, with Eric Christian Olsen. This movie is actually trash but it's also so funny and for some reason middle school me watched it constantly. At the end of the movie, the head cheerleader says, "Life's what happens when you're busy making other plans." I have no idea who said this quote in real life (Google says John Lennon or Allen Saunders, but who really knows), but no matter who actually spoke these words, they've stuck with me for a long time. Until now, though, I don't think I realized how accurate they were.
I spent most of first term being worried about my future and how I could achieve my goals, etc etc. I missed my high school and honestly I couldn't seem to find a purpose for being here. I went home on Christmas break and my former music teacher said, "do what it takes to check off your Nashville bucket list – maybe in four months you'll have so much fun that you'll realize you're here for a reason, or maybe you'll want to go home."
Well, I took that advice wholeheartedly. And, almost without knowing it, I checked off a bunch of things I came to Vanderbilt wanting to do. I joined a a sorority, I was in a musical, I started stage managing again, I started my own blog, and more. By doing all of these things, even if they felt like "checking boxes" at the time, I've found so many ways to love Vandy.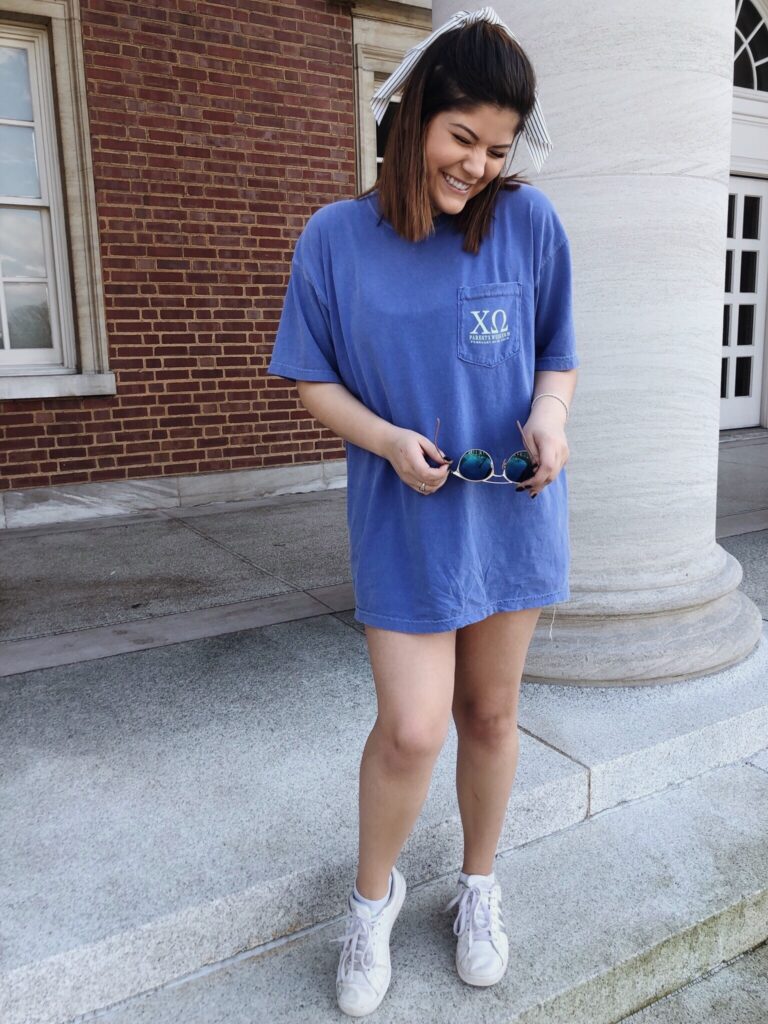 I was taking pictures on the steps of Wyatt the other day, and I started smiling so hard. I looked at those pictures later and I realized that I couldn't remember the last time I genuinely smiled like that. I have found happiness here in ways I couldn't have ever imagined six months ago.
In all this time that I was busy making other plans, life happened.
With five weeks left, go make life happen.
Anchor Down,
Brooke