Guess what? Here I am in the last month as a freshman at Vanderbilt University! How could summer be so close already?
If someone asked me how I have changed from the first day of college till now, I would not be able to tell. Being in college has made me emotional, anxious, and sometimes depressed, yet it has also given me much more. I have learned how to do things by myself, how to deal with stressful situations, and how to set up goals to achieve—all of these new experiences have transformed me from a naive high school graduate to a mature college freshman throughout my first year.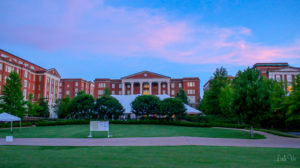 Throwing back to the first semester at Vanderbilt, as I was an international student from Vietnam, America overwhelmed me. Living half-of-the-globe far from your family was tough. I struggled a lot with how to balance academic life and social life, how to interact with friends and assimilate in a new environment, how to participate in different clubs that I am interested, and even how to get used to American food. Campus seems bigger on the first days than it is now. Weeks seem endless but weekends seem like vacations.
However, things are different now. Though my second semester is packed with 17.5 credit hours, I enjoy my life residing in Commons, chatting with professors during Office Hours, rushing to classes after attempting to use meal swipes in the dining hall, and waving hands to friends on campus. I enjoy observing Vandy trees changing leaves, exploring Nashville nightlife at weekends, and cramming for midterms the night before. All these little things make an experience I couldn't trade. People often say that April is the month to rescue your GPA, but trust me, save these memories first. They are invaluable.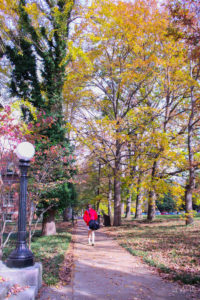 Now that I have learnt to master my time-management skill and get on track with the fast pace of college, midterms are no longer "scary" as it used to be. Sometimes, I will stay in Commons or the libraries with my dear "colleagues"-friends to study for the tests till midnight and wake up early the next morning for classes. Without a doubt, as I'm pushing myself to embrace my freshman year—to be open-minded and nonjudgmental, I am grateful to be admitted and being a freshman at Vanderbilt. This time next month, after moving out, I will definitely miss my friends, professors, Commons and my life in the United States. But I will come back to Vietnam, recharge my energy and prepare for an exciting sophomore year ahead.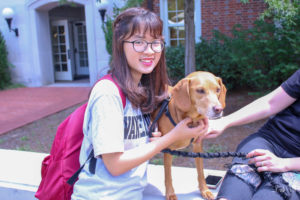 Thus, shout out to all freshmen out there, you are only freshmen once! So please, enjoy the last month of your first year! We still have 3 years of life experiences awaiting!
Oh, but wait, finals await us first!