Karrie Raymond is a Haitian-American freshman. She is from South Florida, where the population is very diverse and rich with culture. She is extremely passionate about helping people and building a more inclusive community. Stick around and read more about Karrie!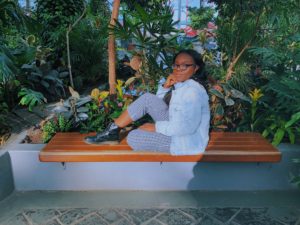 What is your major?
I am on the pre-med track, double majoring in Medicine, Health, and Society and Child Development with a minor in Women and Gender Studies.
I chose these majors because I want to do pediatric research and I feel like MHS and Child Development will provide me with the scaffolding to really do those things. Also, you can't have children without women. But overall, I would like to enrich my understanding and I'm a feminist so I believe it is necessary to be more inclusive when it comes to women, especially women of color.

What are you involved in on campus?
I am involved with Rand Dining, Vanderbilt Students Volunteer for Science (VSVS), Caribbean Student Association, and myself because self-love is important!

What is your favorite class so far?
My favorite course has been Existential Philosophy with Professor Sandy Skene. It's about existence and it has taught me so much about myself and my identity. It has helped me come to terms with my self-esteem and identity issues. My professor allowed us to have discussions with the reading and provided an open space for us to say anything.
We talk about such a wide range of perspectives. Professor Skene was never biased. She showed us several different viewpoints and I was not expecting her to branch out and show us black existentialists but she showed us that, too. I appreciated that she had an entire section devoted to teaching students about them.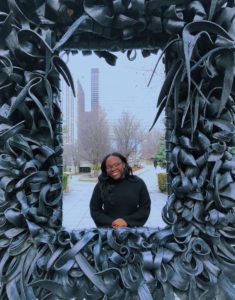 What are your goals for the future?
My number one goal is to be on the show Survivor. In the future, I am striving to have my own talk show. My talk show is going to have sass like Wendy, but class like Oprah. Also, I hope to travel with NGO's to do research and help women and children around the globe.