Yeah, we know, it's not TECHNICALLY spring yet. But this winter the weather in Nashville has been unusually warm, which has put all of us at MCL into full fledged spring fever. And let's not forget that spring break is next week y'all. So we thought it was time to compile a list of the Top 5 things to do this spring in Nashville, so here you go.
5. Cheekwood Botanical Gardens and Art Museum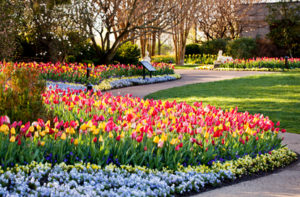 What better place to enjoy the spring awakening than a place that boasts 150,000 blooming bulbs. Tulips, dogwoods, dafodils, magnolias and more are on display as the warmer weather coaxes out nature's beauty. As a plus you get a student discount for a $6 admission with your student ID. Weekend activities for their "Cheekwood in Bloom" festival from March 18-April 23 include tours, crafts, live music, and bunnies. BUNNIES!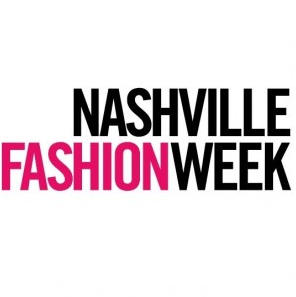 Okay, so this event definitely caters to a specific type of fashion lover, but if that describes you, well you are in luck. You don't have to jet off to Paris or New York to take a gander at the latest runway styles. This event is billed as "a city-wide celebration of Nashville's thriving fashion and retail community and its vast array of creative talent." And bonus, proceeds help benefit the philanthropic efforts of the Nashville Fashion Forward Fund.
3. The Wild West Comedy Festival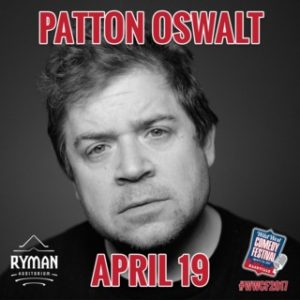 We have to be honest, we at MCL have no idea why the Wild WEST Comedy Festival is held in the Southeast, but we really don't care. What an opportunity to see some of the biggest comedy stars in the world right in your back yard, if of course your back yard is the Ryman Auditorium or TPAC. But hey that's just geography, the treat here is that this festival literally has a comedian to cover everyone's comedy taste. Wanna "Get Er Done?", then you can see Larry the Cable Guy (no, really). If you can quote Happy Gilmore by heart you can see Adam Sandler and his gang of comedy partners perform at the Grand Ole Opry (I bet they are a little more controversial than Minnie Pearl). And if you love alternative comedy, one of the kings of that subset is Patton Oswalt, who will be performing at the aforementioned Ryman. So if you play your cards right you can see both the voice of Mater and Ratatouille in one week … pretty awesome.
2. Nashville Sounds Baseball Game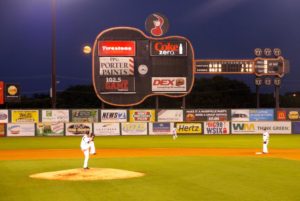 They may be known as the boys of summer, but they start playing in the spring, just about a month from now. Home games for the Sounds (Nashville's minor league baseball team, if ya didn't know) begin on April 11. They have a shiny new stadium, just opened last year, and every seat is a good one. And say goodbye to those big league prices, too, as most tickets and concessions are reasonably priced. Check their schedule for some always interesting promotions. And hey, the scoreboard is shaped like a giant guitar, just in case you forgot you were in Nashville.
1. The Rites of Spring at Vanderbilt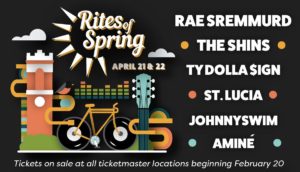 Okay first-years, you know you can't wait for your first Rites. I mean how many times did we hear about Rites, dream about hanging with our fellow Dores and soaking up some awesome tunes on Alumni Lawn? Well, the wait is almost over. With a line-up that spans different genres and performance types, there will surely be someone on stage during the two-day festival that will get you excited. And more than that, Rites is a tradition, a rite of passage if you will, for Vanderbilt students. Rain or shine, good performances or bad, these are the Vandy memories you can make that will last a lifetime.