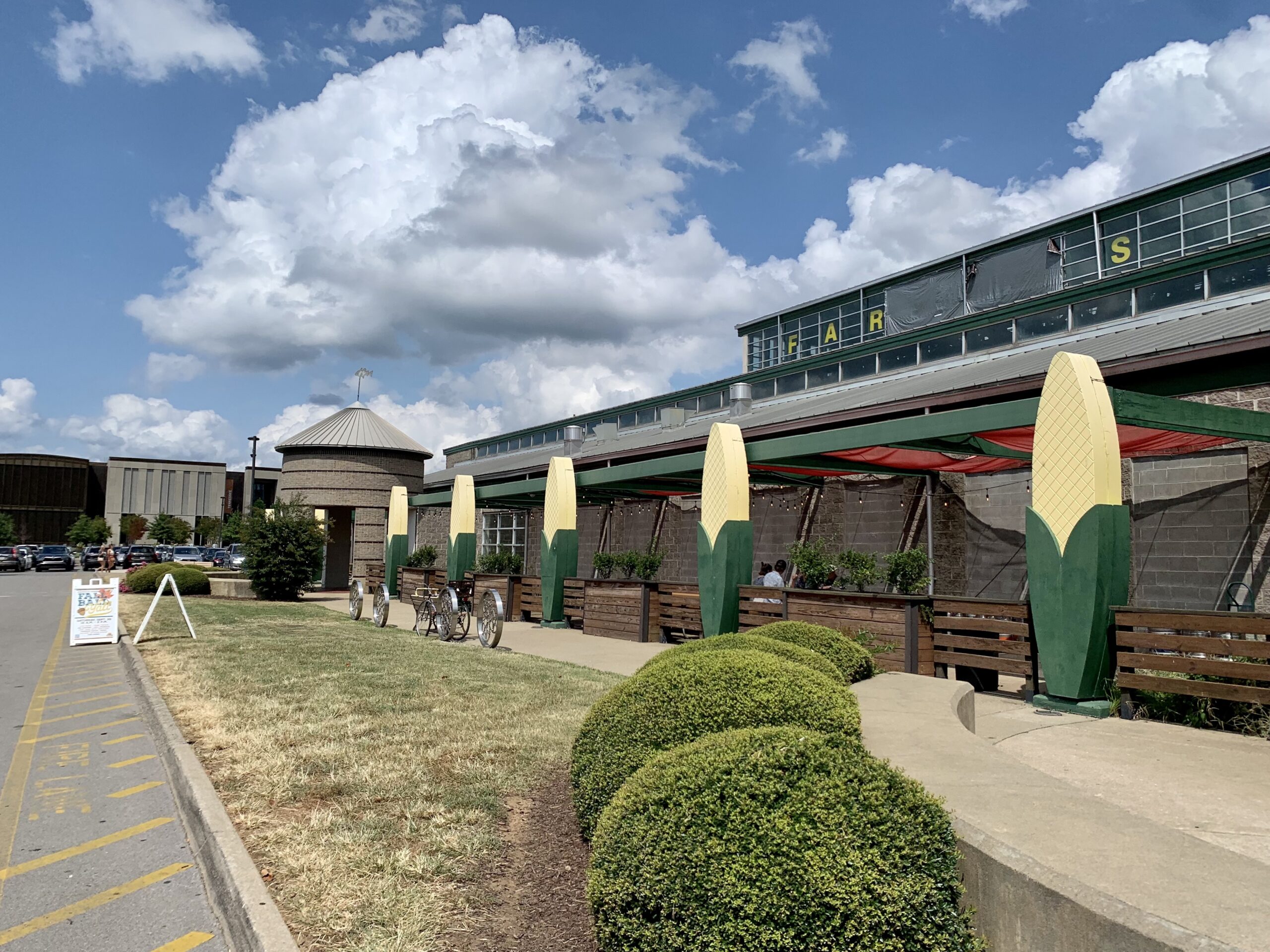 Nashville is known for its rich music scene and thriving food culture. Would this be the perfect introduction to the city's culinary scene? Maria Balhara, Erin Davis, and Sofia El-Shammaa investigate.
Setting the scene
Noticing a Jeni's Ice Cream, we were off to a good start. Known for their unique flavors, they are a Nashville classic.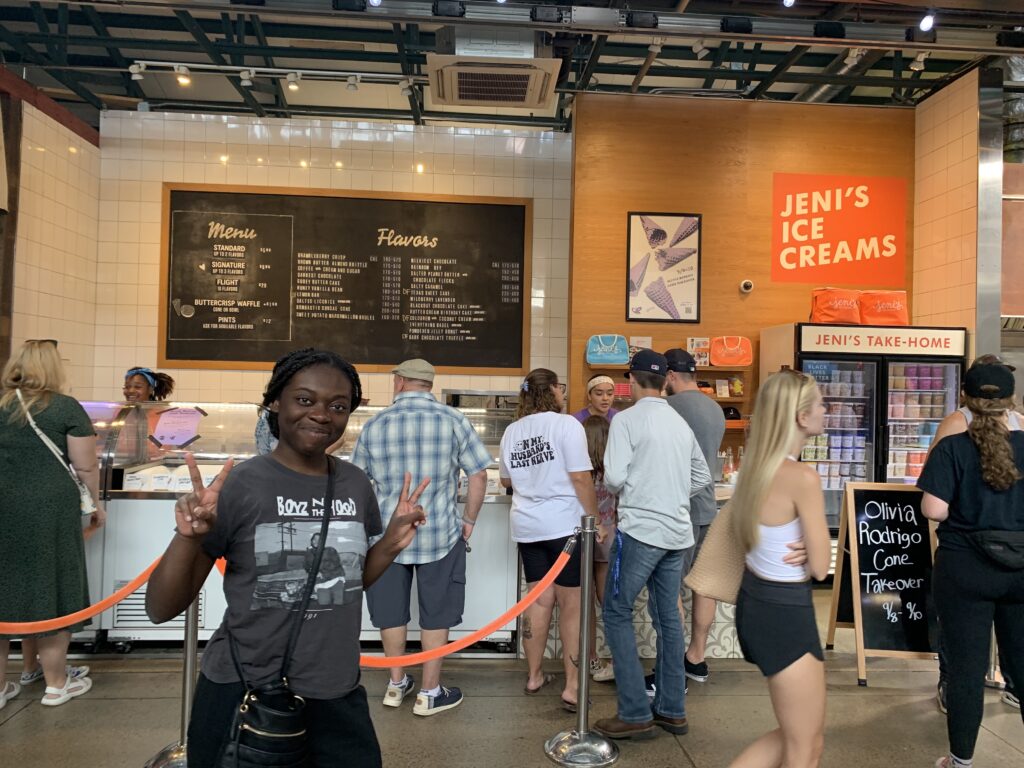 Next, we visited the A&M Marketplace and explored all their healthy protein bars, spices, fruit, and hot sauce options. Sophia found a huge jar of Za'atar spice for only $8!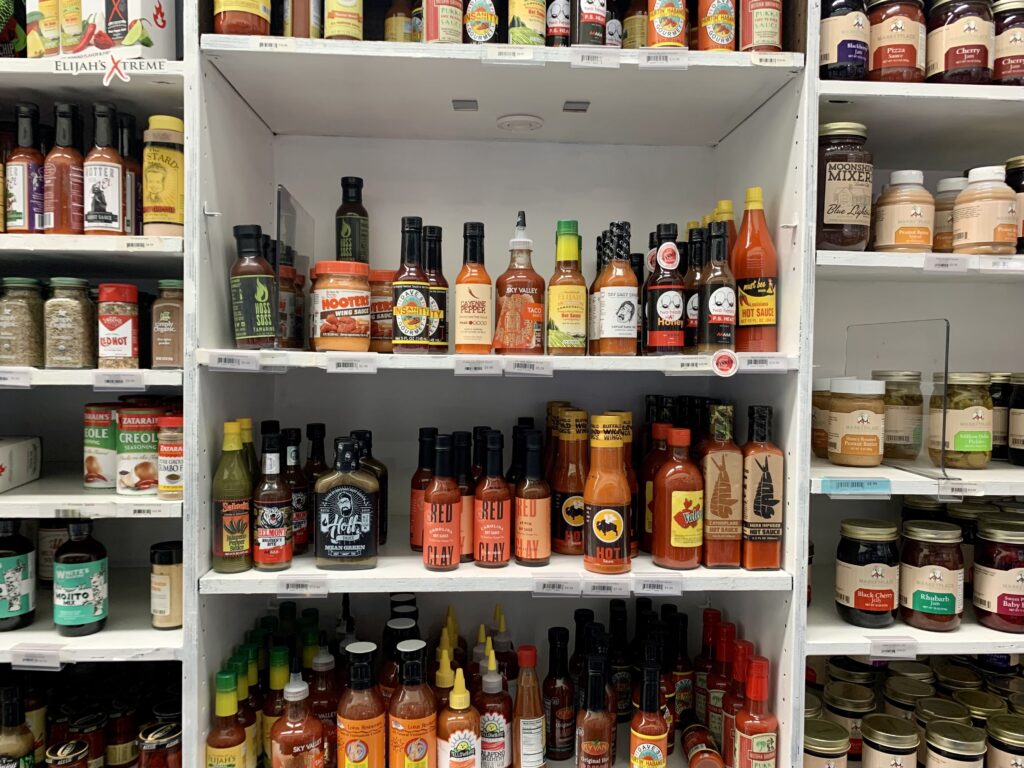 If you still need decorations for your dorm, we get it. Heart of Nashville has lots of photos that are great for adding a splash of color to your walls.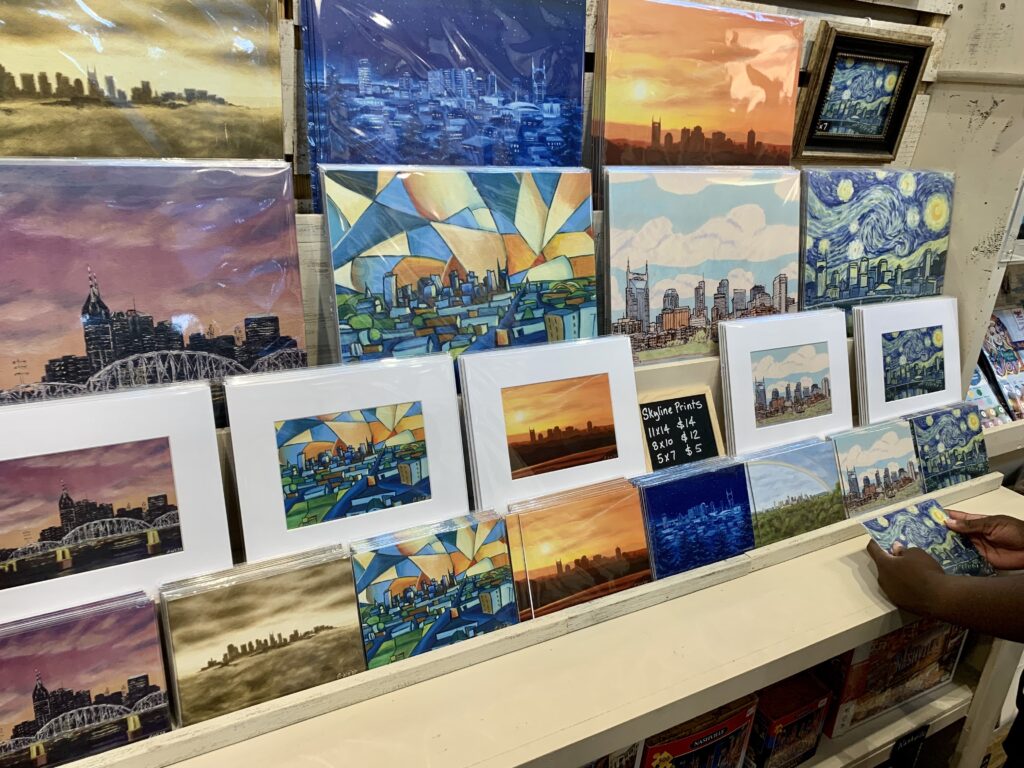 Market Offerings
In the market located behind the farmer's market building, there's:
Produce
Fresh bread
Handmade towels
Nashville merch
Hand creams
Fresh meat – if you're into that
And more spices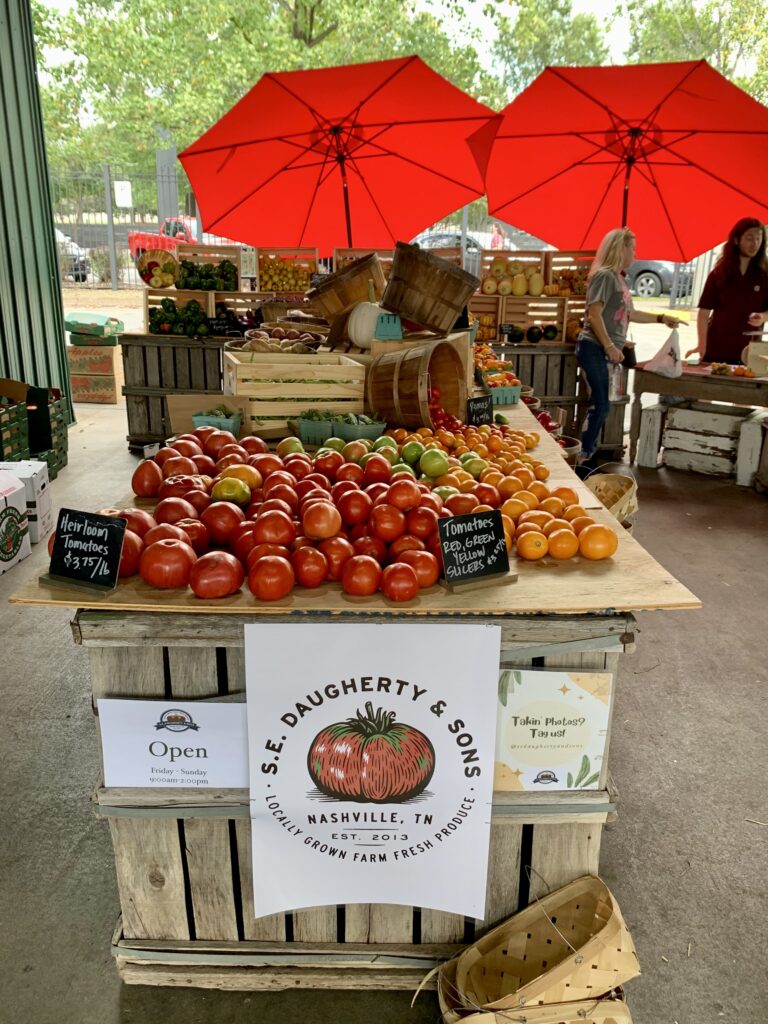 I was particularly excited about the small pumpkins. I mean, who doesn't like small pumpkins?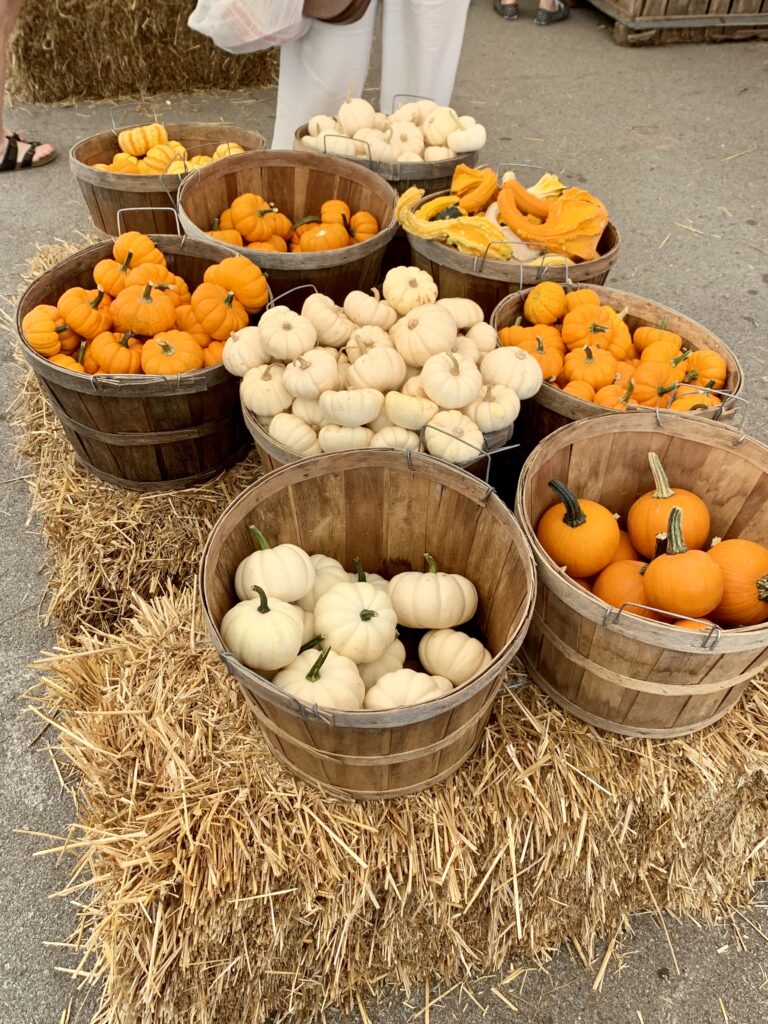 If you're one of the people that say dining hall food is too bland – buy some spices! They have versions with and without salt.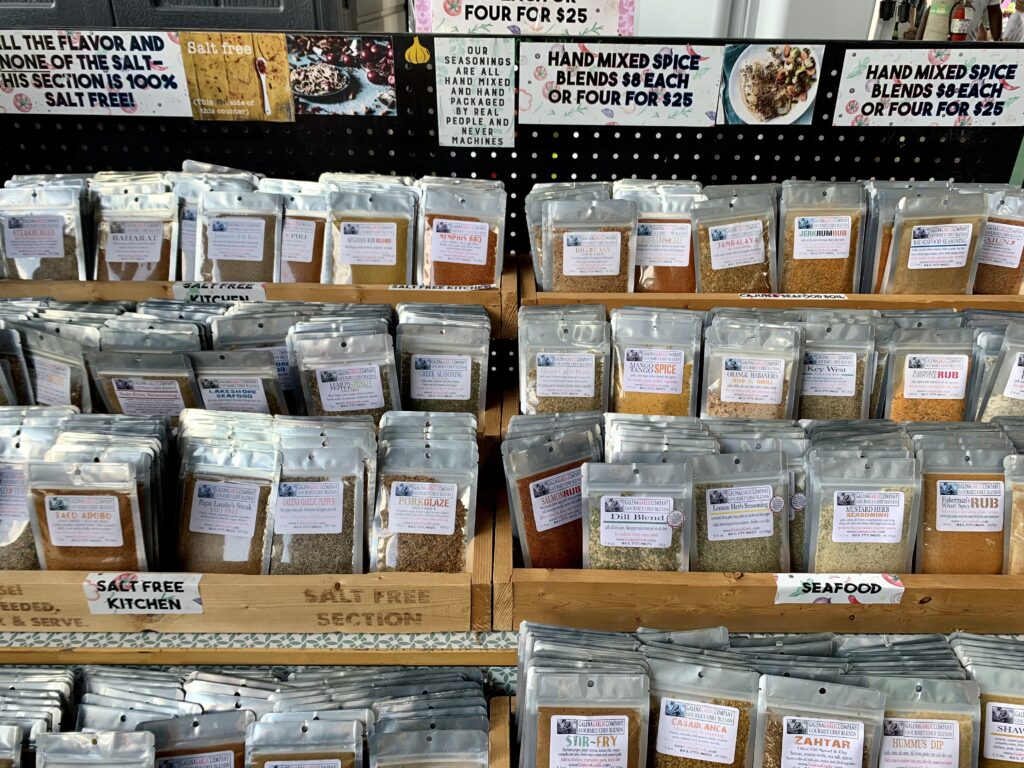 The other offerings, like towels, plants, and hand cream could be great, depending on what you need for your dorm.
And on a similar note- If you have to wash your hands in the boiling hot water at Buttrick Hall, please, I beg you, use some hand cream. Lynchburg Soap Company sells one made with goat milk.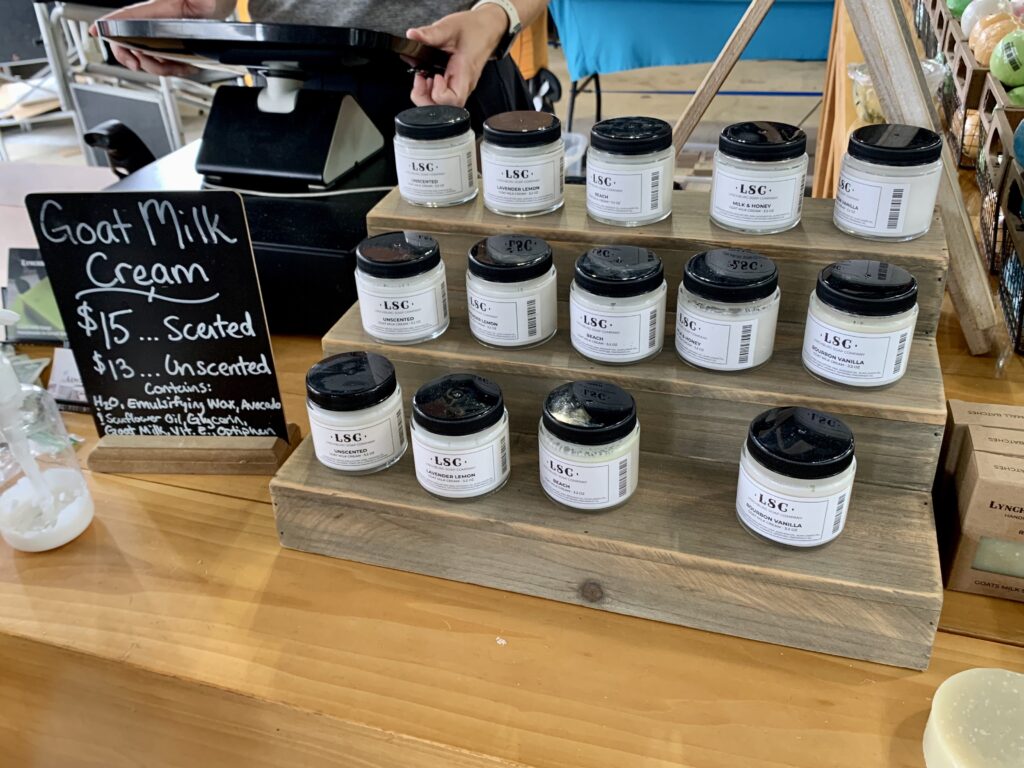 Food and flavors
You are probably going to get hungry while shopping. Head inside to eat some tasty food.
We got a chicken plate with hummus and tzatziki from Chicago-Style Gyros and later in the day, a veggie crepe from Music City Crepes. Both were fantastic.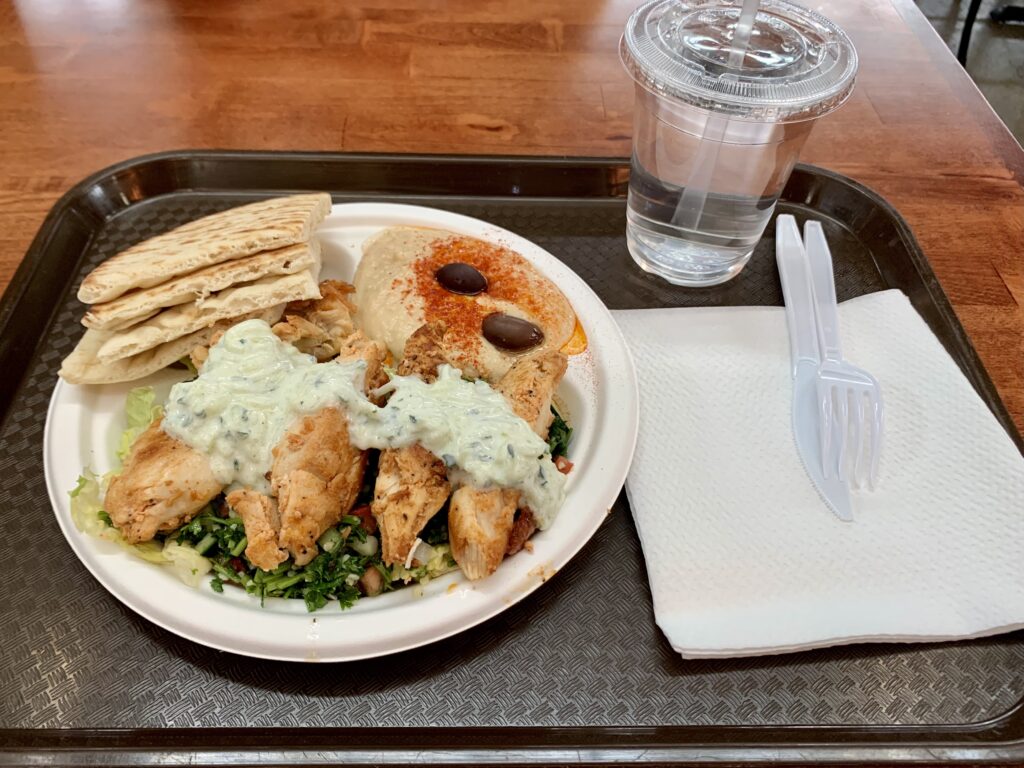 They also have options such as Bubble Love for boba tea and Succulent Vegan Tacos if you want a plant-based option.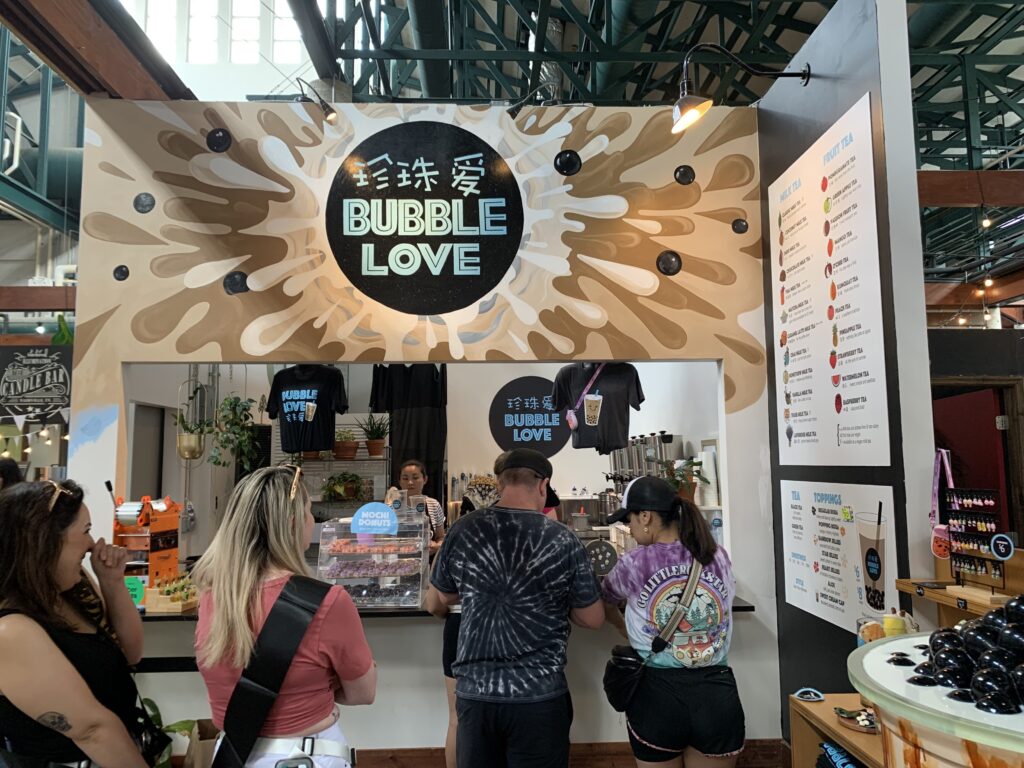 Final Thoughts
The wide range of food and products sold at the market, combined with the live music, won us over. I'll be munching on the loaf of whole wheat bread and tomatoes I bought all week!
Don't forget to check out their Fall Ball, Y'all event taking place on Saturday, September 30th from 10 A.M. to 2 P.M. so you, too, can see what the Nashville Farmer's Market has to offer.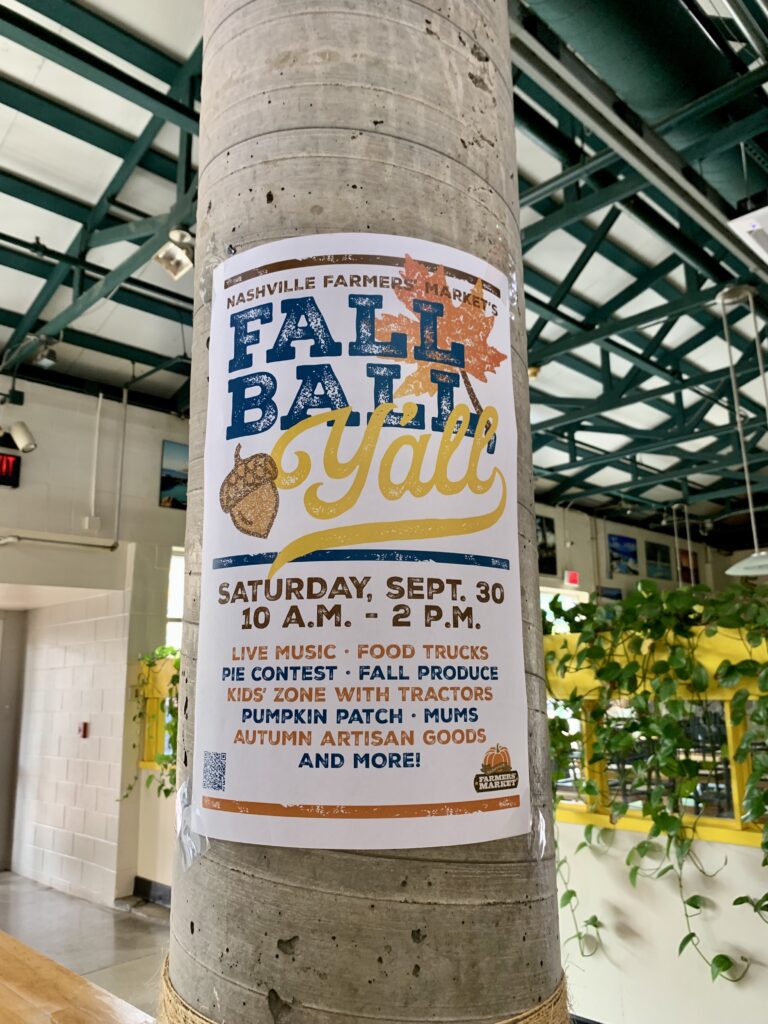 Until next time… Thanks for reading!