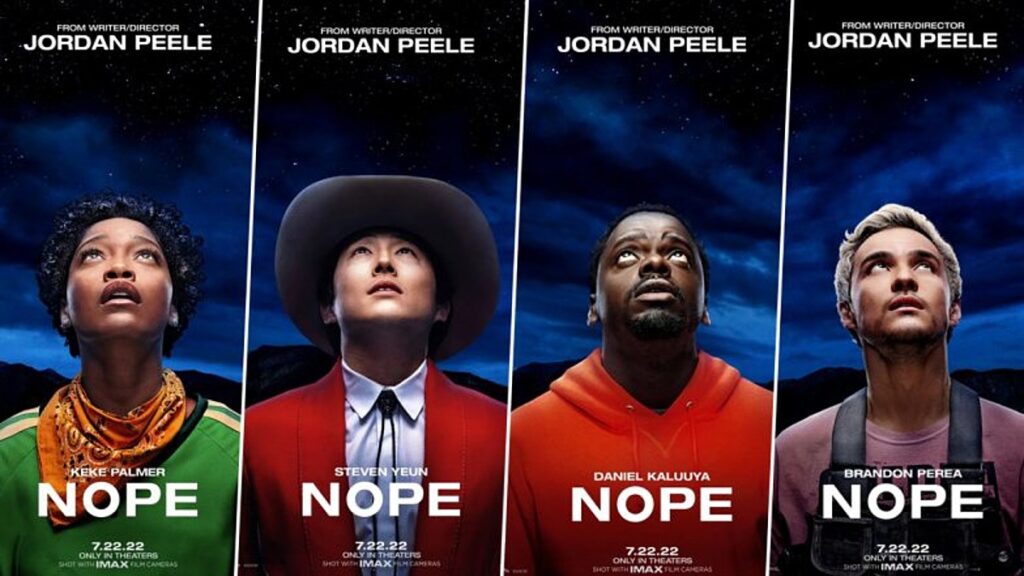 After hearing my friends make millions of "Nope" references, I finally decided to give the movie a watch at the local Belcourt Theater. I went into the viewing with basically no prior knowledge on the contents of the movie. All I knew was that there were going to be aliens and monkeys. Looking back on it, going into the movie with a blank slate was an amazing decision–one that kept me on my toes throughout the whole film.
If you haven't watched "Nope" yet, hopefully I can convince you to do so. "Nope" is the perfect mixture of sci-fi, horror, and modern-day Western. As someone who doesn't typically watch any of these genres, I would say that "Nope" was a great introduction to them. With breathtaking cinematography, "Nope" tells the story of a pair of siblings who are left running a horse farm after the strange death of their father.
With plenty of cultural easter eggs, "Nope" touches on important topics such as the exploitation within the the film industry, racism, and society's obsession with spectacles. One thing I really liked was the heavy use of symbolism as a medium to discuss these topics.
However, I can't sit here and act like I wasn't confused 99.9% of the time. The only reason I'm somewhat able to appreciate the greatness of "Nope" is because of the talk I had with my friends and the dozens of analysis articles I rushed to read post-viewing. Perhaps, a second (or maybe even third) watch would be a good idea.
One thing that I couldn't help but think every few minutes was, "How does one come up with a plot like this?" The intricacies and fine detail that went into piecing everything together could only be thought of by a genius. And that genius is Jordan Peele. A newbie to Jordan Peele movies, I was left wanting more. If there's anything I took away from the viewing, it's that I need to watch "Get Out" and "Us" ASAP!
To sum it all up, this movie is for anyone who appreciates social commentary that take you on a rollercoaster of emotions. I hope you find it just as interesting as I did. Until next time!