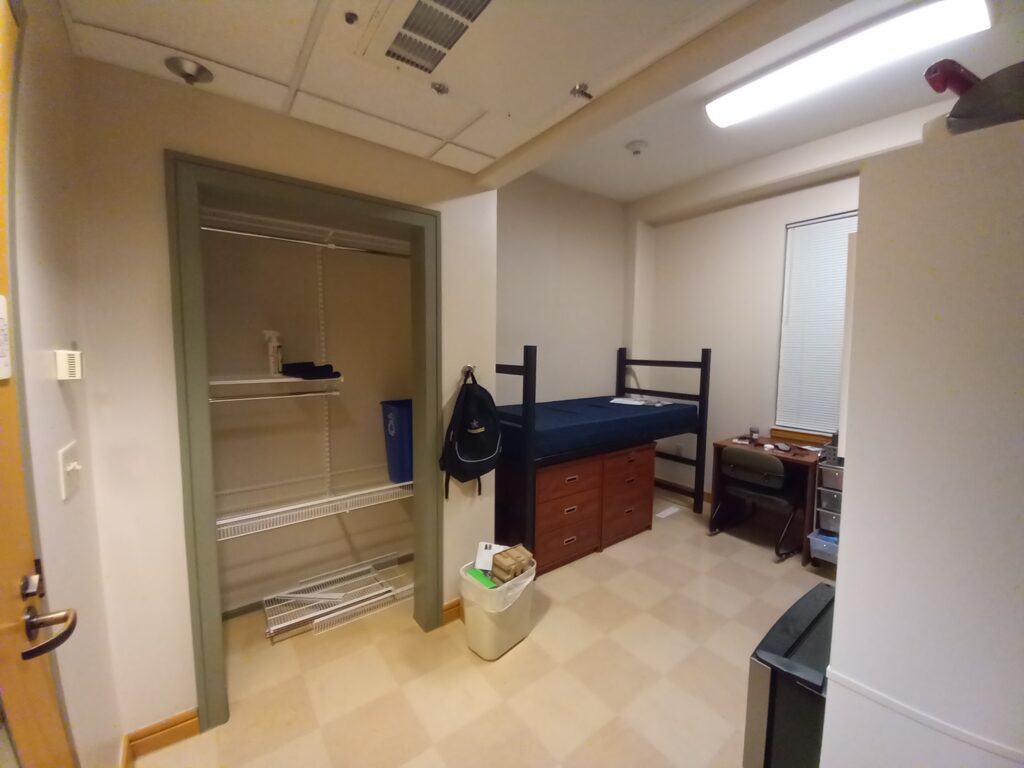 Life on campus following Spring Break has been hectic. I've been swamped with papers and tests, classes need to be picked for the fall, and many organizations are trying to cram in one or two more big events before the school year ends. So while I am in the midst of figuring out how I am going to make it through the final few weeks of this year, I also have to figure out where I am going to live next year.
The answer to this seems easy: I will be living on campus (whether I like it or not). I knew there would be a residential requirement when I chose this school, but I was also told there were lots of options following my first year. Most of you have probably figured out by now that claim was misleading (at best).
For almost a month, OHARE has been running the main housing assignment process for suites, apartments, and dorms which means that much of the Class of 2025 has been receiving weekly bad news since Spring break ended. While there were a few lucky ones who got 3-person apartments, no rising Sophomores got a 4 person suite, 2 person apartment, or a single room, yet we were told that we should go through those processes anyways.
But why? Rising Seniors and Juniors get first pick in each of the processes anyways, so why not let all them pick at once like they do with classes? We won't get the best rooms regardless of how many small steps the process is broken into; at least this structure could save us a month of torment, of belief we have a chance to get the room we want, of hope we'll get a real choice in where we live next year. If we won't actually have a great selection of rooms available for our choosing, at least respect us enough to show us an accurate picture of what is up for grabs.
This week, the process finally comes to an end as the last category of rooms will be picked: the dreaded doubles. We all tried to avoid getting stuck here, but now we're scouring the floor plans trying – with irrational optimism – to find that one double-in-the-rough that may be left over in the upperclassmen's table scraps. We all know this probably won't end much better than previous attempts, but at least this will be over soon.
See y'all in Branscomb next year!
Sincerely,
A Homeless Sophomore