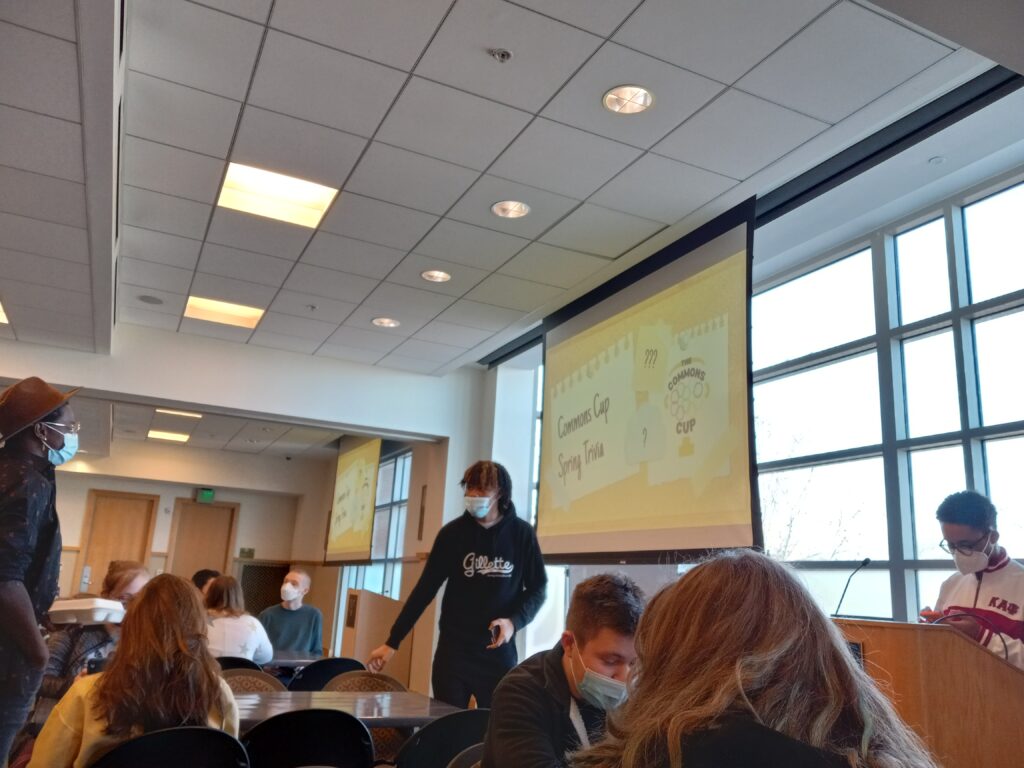 West winning trivia. Service Week approaching. Only a few events left. Here's everything you need to know about the most recent developments in the Commons Cup.
Spring Trivia
The Spring Trivia tournament took place on Sunday February 27 in the Commons MPR. The competition featured all ten houses competing against each other in a battle of knowledge. Houses were allowed to send up to two teams, but only the highest scoring team's score would be counted. This semester's questions focused heavily on Pop Culture and Black History with only scant references to science, math, and literature. Due to the wager-style point system and the high difficulty of the questions, all but four of the 14 teams ended the game with a negative score.
Podium
1st Place – West blew away the competition. While most teams struggled to get their point totals above zero, West won with a commanding score of 50 points. This house is, without a doubt, a major contender for the Commons Cup.
2nd Place – Murray is in the game. Coming off their first podium in last week's table tennis tournament, Murray is back again to reclaim the silver medal. This house may have flown under the radar last semester, but they have certainly fought their way back into view.
3rd Place – Crawford is in it to win it. This are one of only three houses (the other two being West and Hank) to win podium placements across three different categories (for Crawford: Sustainability, Athletics, and Academics). Will they bee the winners this spring?
Looking Ahead
There are only a few more events being held for the Commons Cup. Service Week (details yet to be announced) will be held March 20-27. The Volleyball Tournament will also be held on March 27. Finally, the year long sustainability challenge continues through the end off the year.
Disclaimer: Daniel Sak, the author of this piece, is the Vice President of Hank Ingram House and was a member of the Hank Ingram Trivia Team