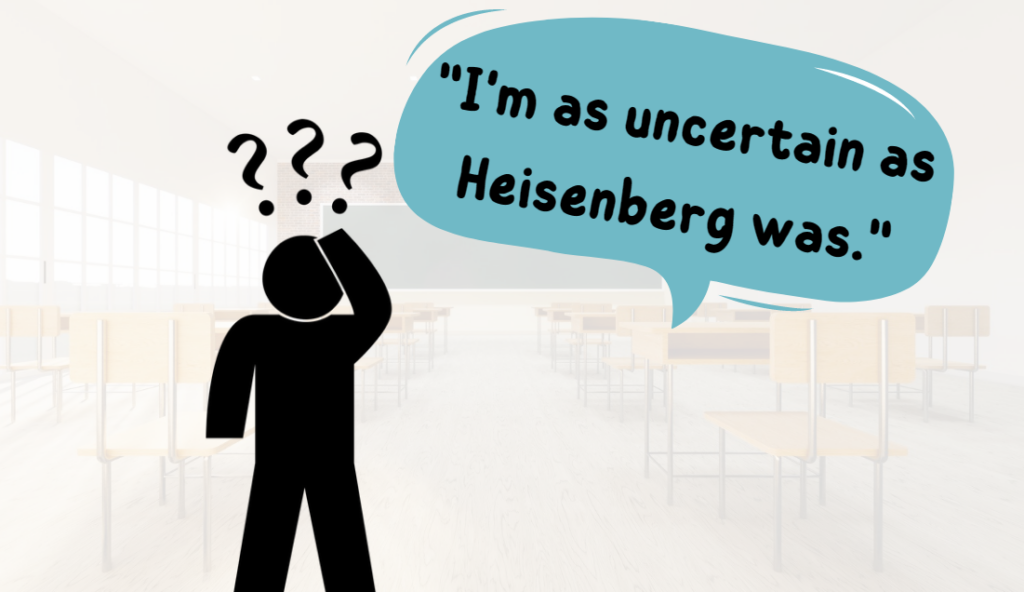 September 23rd, 2021. The time was 7:00PM. Over half of the freshman class shuffled into the exam room in a crowd of palpable anxiety. Students were crying, dying, trying to remember every single polyatomic ion.
No matter who you were or how much/little you had studied, we were all scared to death. It was an uphill battle, but we SURVIVED.
…and we lived to tell the tale.
Here's what some of our fellow first-years have to say about their survival stories:
BEFORE
"I was so anxious on my walk to the exam that I crapped my pants. No, actually. We're talking full on bowel incontinence."
"I seriously almost threw up when they handed me the exam."
"I couldn't even fit all my papers on my desk…"
DURING
"I had to swallow my gum and take it like a pill. At that point, it tasted disgusting and I couldn't focus on my exam."
"I dropped my hairclip during the exam and it went CLACK CLACK CLACK CLACK CLACK CLACK CLACK…"
"I FORGOT THE DE BROGLIE EQUATION! HOW DID I FORGET THE DE BROGLIE EQUATION?"
AFTER
"I considered jumping off the Vanderbilt bridge on the walk back. Into oncoming traffic."
"The studying was far from worthwhile…"
"I WAS Pre-Med, but I'm definitely not anymore!"
OVERALL THOUGHTS?
"I'm [screwed]."

(edited due to expletives)
"I'm as uncertain as Heisenberg was."
"That really sucks, but don't beat yourself up too hard here. First exam, and now you know what to expect. There'll be plenty more chances. (…that's what I'm telling myself lol)"
With all that said, the professors have revealed that this has been the highest Exam1 average in Gen Chem for 3 years. Maybe we didn't do so badly after all?
Nonetheless, Vandy Class of 2025, I'm proud of you. We did it – we survived.