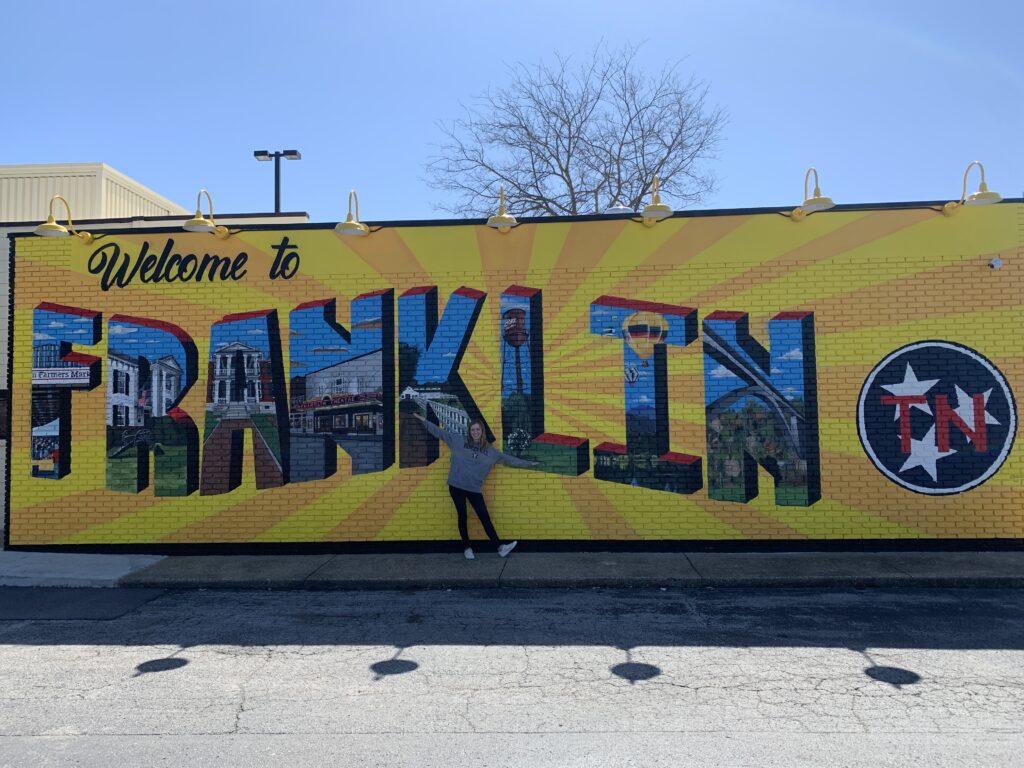 This weekend I conquered the invisible battles lines that have entrenched our campus: the Vandy Bubble. Ya know, the imaginary boundaries that surround our campus forcing us to use the old reliable restaurants like Roma or Pancake Pantry, and preventing us from truly exploring Nashville. I am very much so an introvert at heart, so forcing myself to get out of my comfort zone is a hilarious struggle constantly going on inside my brain. Yet, this weekend I had an external motivator: Norman. Norman, or Stormy Normy as I call him, is my father and he decided to come visit his favorite (!) daughter this weekend in the bustling city of Nash.
My father and I are pretty nerdy; it's genetic you could say. We are history buffs, and it's a tradition of ours to visit Civil War historical or battle sites when we can. This weekend we visited the Carnton Plantation, specifically the McGavock family home that was used as a field hospital during the Battle of Franklin Trust and the Belle Meade Plantation. Before I begin describing our southern adventures, I just want to write a disclaimer. As we visited and read about the history of the south, my father and I were conscious to recognize, discuss, and remember the history of the enslaved populations in the era of the Civil War and of the lands we visited. These were not visits of ignorance, but of an appreciation to remember the past of all those who experienced it. I would like to add that the Belle Meade tourist site is entirely problematic in its portrayal of slavery, white fragility, and whitewashing of the past and Civil War. I warn you to research before visiting, because their portrayal is entirely inadequate of the lives lost. I have attached an amazing podcast that was done by my classmates on the problems that exist within Belle Meade, titled, "Belle Meade – Erasure, Distortion, and Performance"*
Our journey began thirty minutes away in the town of Franklin, TN. This was a cute drive through the Tennessee country sides that felt so refreshing to see after months of viewing the urban sprawl of downtown. We stopped in at a super cute coffee shop, called "The Good Cup". Obviously, this is so far away, but if you're ever around Franklin, definitely try it! Their chai was spectacular and their fresh donuts were delightful. We finally arrived at our destination of the Carnton historical plantation, but our main visit was to the McGavock family mansion. I wasn't allowed to take any photos inside, but I have included some from the outside. Fun fact: southern homes are known to paint their porch ceilings blue as a way to deceive flying critters from making nests or flying into it. Cool, right???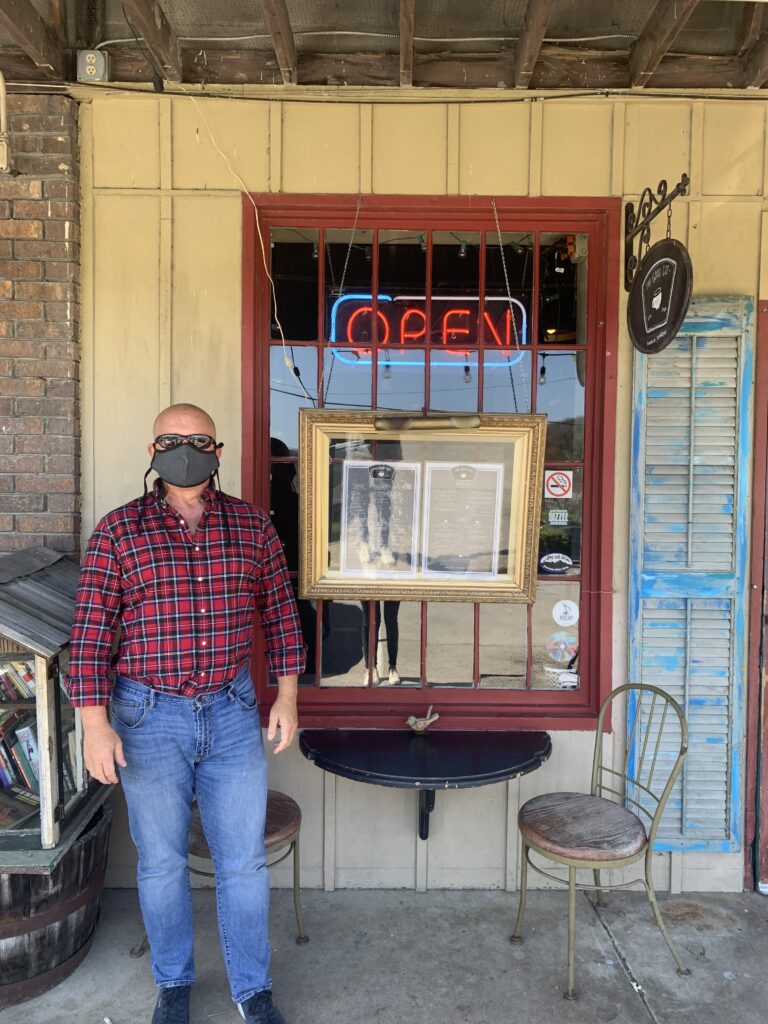 Stormy Normy in front of "The Good Cup"!
Stormy Normy and I in front of the Belle Meade mansion!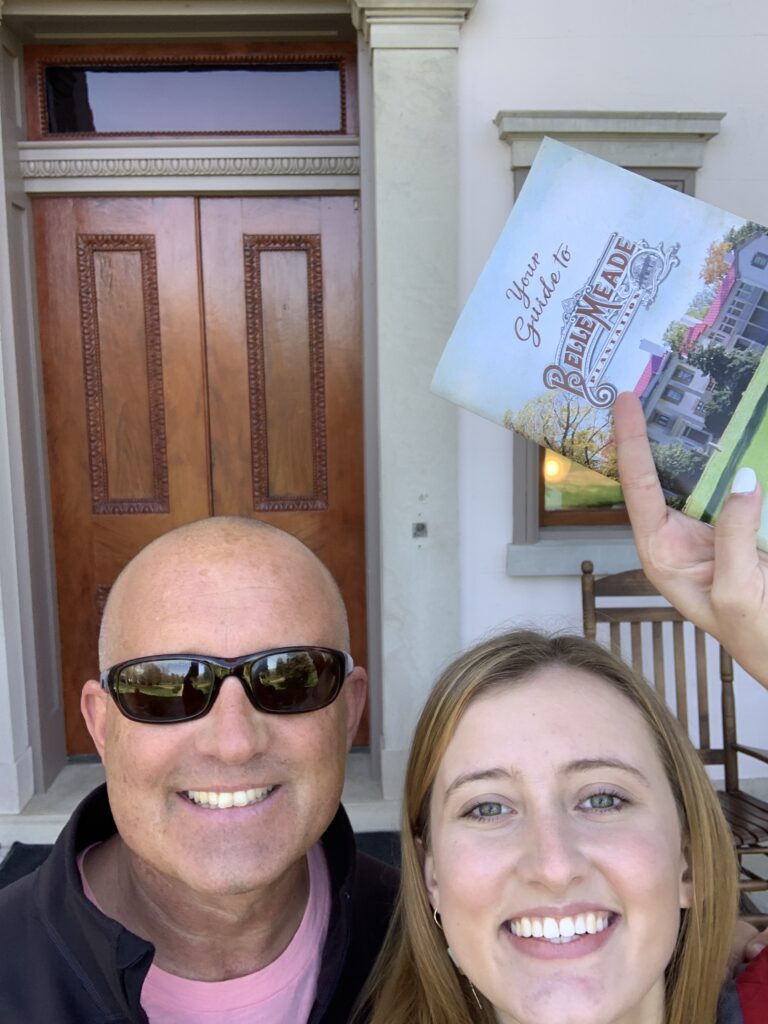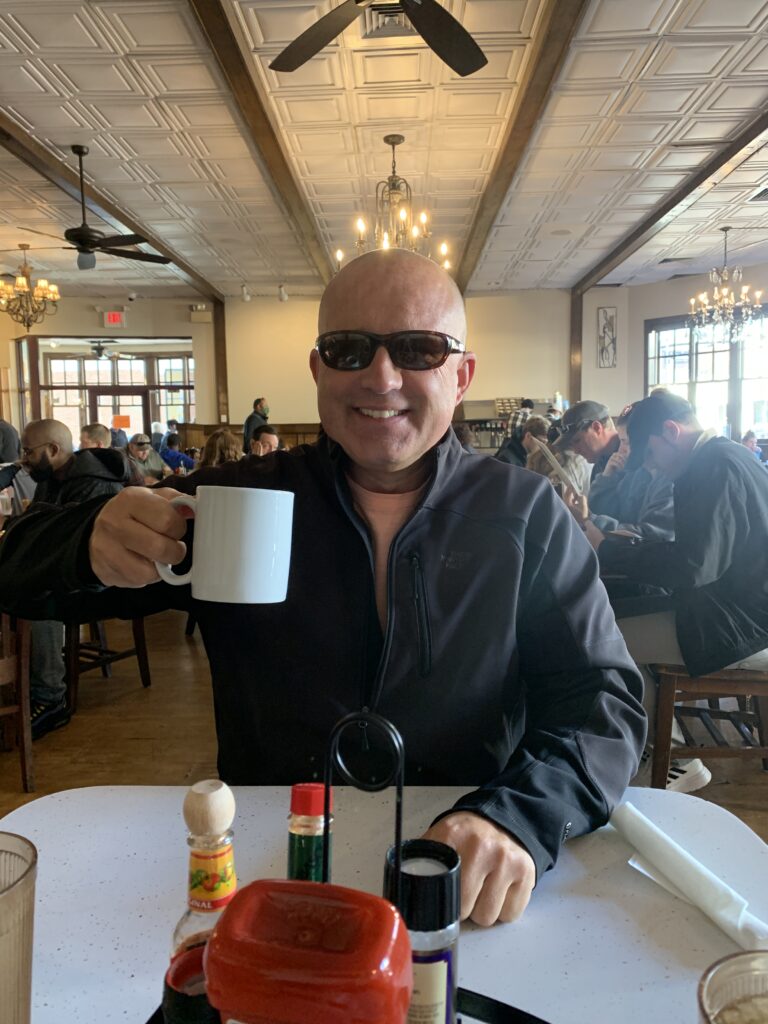 We took a guided-tour throughout the house, and it was insanely fascinating. I love learning about the culture and experience in history, not so much the facts or politics. The experience surrounding the McGavock mansion in terms of the Civil War is that it was used as a bloody field hospital during the Battle of Franklin Trust. Like I said, I hate political history, so I am not going into the battle or what it did; that's what Google and the professors here are Vandy at for. But, the South was losing really badly, so the Tennessean Confederate army commandeered the mansion to use as a hospital for wounded men. My Dad and I got to see the rooms as they were in the 1800s, and on the night of the battle. Another fun fact: the gore from the hundreds of men that night is still evident on the wooden floors. Yup, you read my words correctly. We got to see the blood stains that still live on decades and decades later.
The McGavock family had two children: a nine-year-old girl and seven-year-old boy. These two kids were actually there the night of the battle, and there are historical accounts of the family helping to aid the wounded men. There are so many interesting and diverse histories associated with this plantation, so I would definitely encourage reading more, or even trying to visit if you can. I really appreciate the museum's efforts to remember all the histories associated with the Civil War.
Our next visit was to the Belle Meade plantation. This is actually much closer to campus! This Harding family that built the mansion was actually more involved in horse racing than farming cash crops. Fun fact: horse racing found its popularity in Tennessee, not Kentucky like one might think. The popularity of breeding and racing horses actually started at the Harding Plantation. This place was gorgeous. The grass was a luscious green, and the flowers were in full Spring bloom. We started our tour sharply at 10:00 a.m., but boy was it bustling for a museum tour on a Sunday morning. This plantation didn't have any significant battles of the Civil War attached, but it was important to the society of elites in Nashville during the time of the war. The house was elegant, elaborate, and grandiose. They had floating staircases, which means every third step was attached to the wall by a concrete cinder block, so we were warned to stay close to the wall. It was actually really cool because you could feel on the floor where the concrete ended, and it did indeed feel like you were floating. It was really cool to see the structures and how people lived not even 200 years ago. Our building processes, aesthetics, culture, and society have changed so much in what is relatively such a short time. Another fun fact: ruby red tinted windows were a sign of southern hospitality.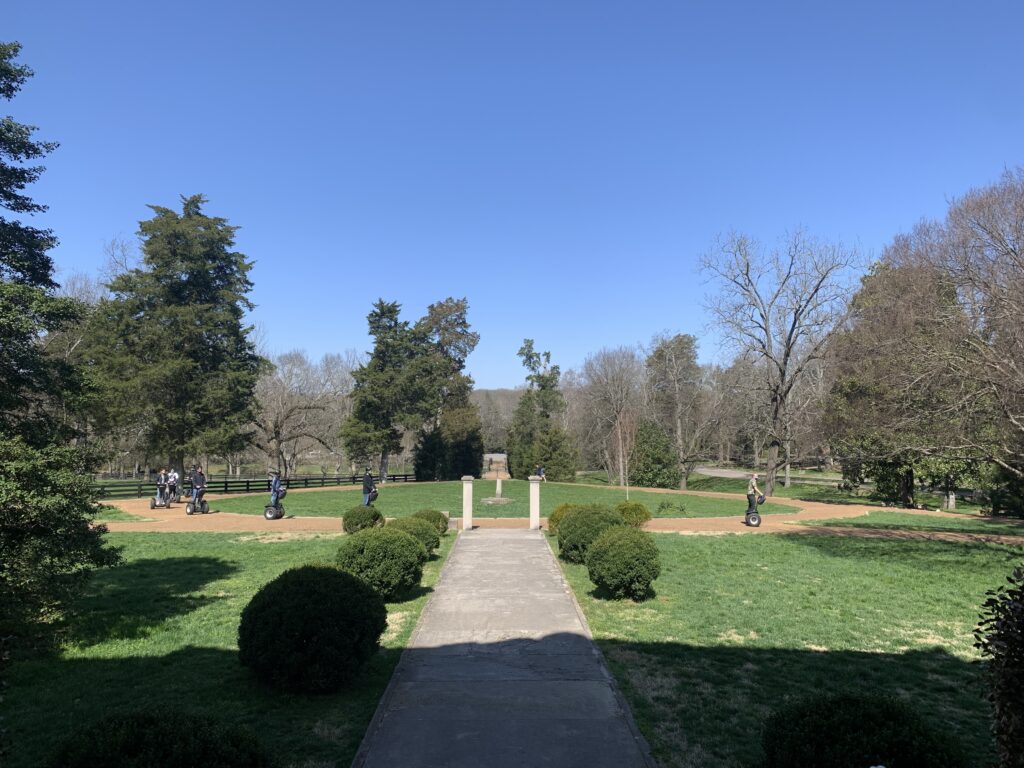 I have not even licked the surface of the history and experiences that are attached to these two amazing places. I was so happy that I got to learn more about my home for the next four years, and I got to venture out of the ever comfortable Vandy bubble with my favorite pal, Stormy Normy. He is my favorite partner in crime, so seeing him is definitely a recharge on the online learning battery. I was so proud to show my city of Nashville and for both us to continue our tradition of learning Civil War history.