For the past several months I've desperately wanted to see Mean Girls on Broadway. I wanted to go so badly not only because it's Mean Girls (I mean come on) but also because I've seen the lead, Erika Henningsen (who plays Cady Heron), perform before, and I knew how amazing she was.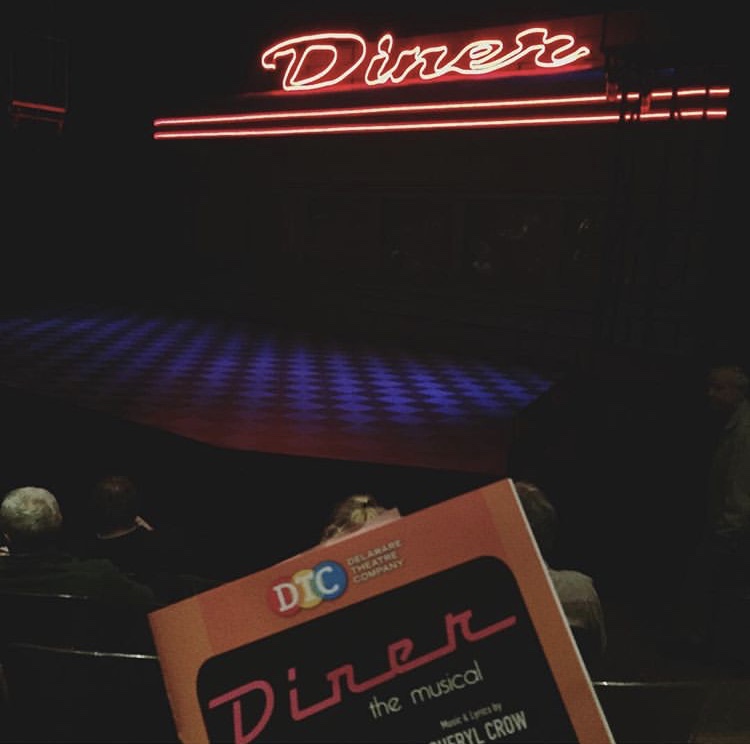 I was finally able to get tickets over Christmas break, and I was so excited! When I realized what day I would be going, though, I felt a strange sense of deja vu. My Mean Girls tickets were for December 30th, 2018, and this date felt eerily similar.
Flash back to December 30th, 2015– I walked into a small theatre in Wilmington, DE that I grew up acting at. I was there to see a little-known show written by Sheryl Crow that was waiting to get picked up for Broadway. That night, I was floored by the brilliance and beauty of Diner. Erika Henningsen played one of the leads in that show, and I was instantly in awe of her. Since then, I've followed her on social media, and have been constantly impressed by her talent, grace, and activism. When she landed the role of Cady in Mean Girls, I knew I had to go.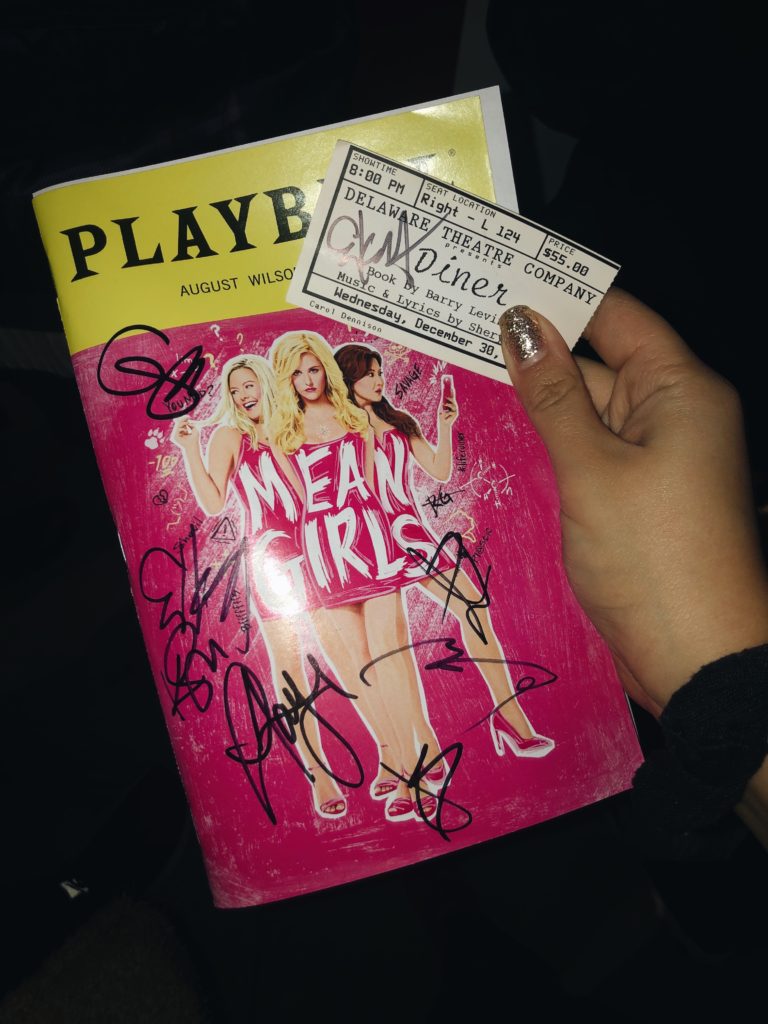 So what I realized looking at my Mean Girls ticket was that I had seen Erika Henningsen perform for the first time exactly three years before! After the show, I waited at the Stage Door for Erika, and I told her my small-town story. This might not feel like a huge deal, but it was actually pretty impactful. It felt like a total full-circle moment, and it was an amazing reminder to myself and Erika that the best parts of life happen in mysterious ways. Sometimes I can get so wrapped up in reaching for my goals that shifts in my path can feel overly-dramatic. I'm sure Erika didn't necessarily want to spend two months living in a small, somewhat antiquated town, but now she's on Broadway! This weird occurrence was a sweet reminder to stay faithful and trust that life will work itself out– and maybe even provide you with some amazing musical theatre along the way.
Trust in something this week!
Anchor Down,
Brooke