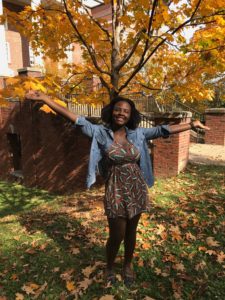 Sharonda Adams is a Law, History and Society & Human and Organizational Development double major from Charlotte, North Carolina.
Where do you find your happiness at Vanderbilt?
I love hanging out with my friends, going to concerts and attending campus events. There's never a dull day on campus.
One of my favorite events this year was Commons Ball. It was amazing to see over 1000 people enjoying the Ball after all the hard work and planning that went into it.
I'd say that one of my biggest passions in life is music. I love all genres and can vibe to pretty much anything! My favorite concert of the year was a Delta Rae concert that I went to in September. It was special because it was the day between my birthday and my mom's birthday. We were able to meet the band because my mom won a contest that Delta Rae has for teachers (see below).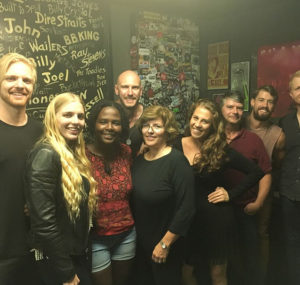 What are you involved in on campus?
I'm involved in the Commons Leadership Council (CLC) as the Gillette House President.(See below for picture of Sharonda with VP Chip Dale) It has been a very fun and rewarding role. I'm also a producer for My Commons Life, the freshman blog that you're reading. In addition to CLC and MLC, I am a big fan of the Alternative Spring Break (ASB) and Alternative Winter Break (AWB) programs. I'm excited to be on AWB board for the upcoming year because I love the service that alternative breaks do and how quickly you can bond with a small group of people in such a short amount of time. I'm also a bookseller at Barnes & Noble, so feel free to stop by and visit (we can talk about all of the bestsellers).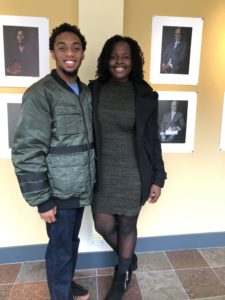 What do you love about yourself?
One thing that I love about myself is my ability to laugh at my own jokes. I'm pretty much a 40-year-old man stuck in a teenage girl's body. I just love laughing and being able to find something to smile about.
What are your talents?
My only talent is appreciating other people's talents. I hope that one day I'll wake up and be a great singer or dancer but for now I'm just chilling. I like to live vicariously through the many talented people here on campus by attending showcases and performances.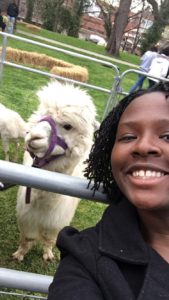 What did you think of your freshman year?
I'm definitely sad that my freshman year is over and my favorite thing by far would be the new people that I met who come from so many different backgrounds.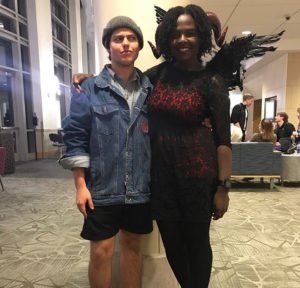 What advice would you give to incoming freshmen?
One piece of advice that I'd give to freshmen who are coming to Vanderbilt is that the adjustment is hard, but make sure you don't lose yourself when you're trying to find your place on campus and make new friends. Stay genuine and eventually you'll find where you're supposed to be.
What are you looking forward to most for sophomore year?
I'm looking forward to living in McGill. I love their emphasis on acceptance and creativity and I'm excited about being able to meet new people on main campus.