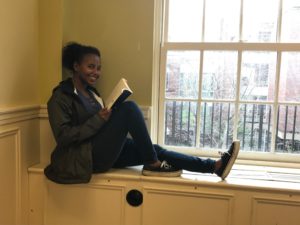 Rue is an Ethiopian first-year who lives with her adopted family in Lawrence, Kansas when she's not having fun and spending her time in Gillette. She enjoys meeting other people and hearing their stories because she believes everyone has a story to tell. Stay tuned as she talks about her favorite class, your favorite food and what a perfect day on campus is like for her!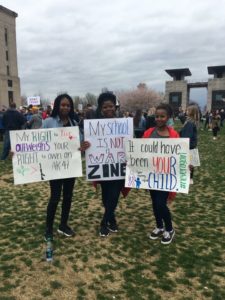 What is your major?
I'm currently undecided, but I'm leaning towards Medicine, Health and Society with an emphasis on Global Health. I might be on the pre-PA or pre-Nursing track. I've always gravitated towards the medical profession, but I've done some reevaluating and don't think medical school is for me. I want to stay in the medical profession because when I was younger when I liked taking care of my siblings when they were sick. I also worked as a CNA at a nursing home my senior year!
What's your favorite class that you've taken?
One of my favorite classes thus far is my Intro to African American Diaspora Studies. It was incredible and it made me consider minoring in AADS (African American and Diaspora Studies). As someone in the diaspora, I really enjoyed learning different perspectives and how they might impact what I do in the future.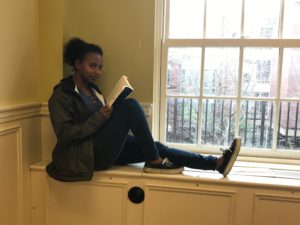 What's your favorite food on campus, off campus and back home?
On campus, I love the orange chicken at Commons. Off campus, I love Mellow Mushroom, especially their Great White Pizza. From back home, when I cook I usually cook traditional Ethiopian foods. One of my favorite things to cook is just traditional sauce with pasta or eggs!
What does your perfect day on campus look like?
Ideally I would have all my work done the night before. I would sleep in until 10:30 AM, have an omelette for breakfast, hang out with my friends, sit on the lawn and read a book or two, go to the rec and go out that night!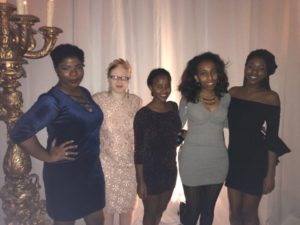 What is your hidden talent?
I can turn my tongue to make a three-leaf clover! But besides that, I also love braiding hair so if you're ever looking for someone to braid hair for free or occasionally charge a few bucks (because we're all poor college kids), hit me up!