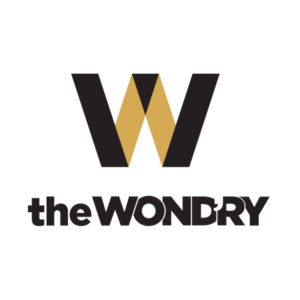 The Wond'ry is a place of dreams and creativity for anyone who has ever had an innovative idea. A common stigma around the Wond'ry is that it is specifically a space only for engineers or engineering students (which might be because it's located where the Science and Engineering Building is), but it is actually a widely untapped resource for all students and faculty.
Here are some ways you can use the building to your advantage, whether it's to create something great and prosperous or just to study and get through your exams.
5. Take academic courses at the Wond'ry
The Wond'ry offers academic courses from the common introductory HOD 1250 for HOD majors/minors to courses on Virtual Reality and "How to Make (Almost) Anything," which involves using CAD software, 3D printers, sewing machines and more. The "How to Make (Almost) Anything" course is offered to sophomores and juniors only so as this year comes to an end, be sure to sign up for the course if you're interested!
4. Take classes/workshops on making almost anything
The Wond'ry's Makerspace comes with all the equipment you can imagine, from 3D printers to sewing machines. And if you don't know how to operate them, the Wond'ry has classes and student mentors! These hands-on workshops go from Casting and Molding, introductory sewing, and even Photoshop.
To sign up, go to: https://www.vanderbilt.edu/thewondry/upcomingevents/
3. Office hours with real professionals
The Wond'ry has a diverse group of mentors who have "made it" in Nashville. They range from CEOs and founders of major corporations in Nashville to successful attorneys and Vanderbilt professors. These mentors have real world experience and are more than willing to give advice and share their stories when you email them or come to their office hours, which are usually once a month!
To check out the Wond'ry's group of mentors, go to: https://www.vanderbilt.edu/thewondry/mentors/
2. Study!
I'm almost a little hesitant to write about the Wond'ry's awesome study spots for the fear that they will all be used now. The Wond'ry has chic new desks and chairs and their very own one-person studying pods. Students can lie down on these pods to study or even to take a nap and move the desk closer or farther away from them. These pods not only have perfect leg room, but all the glass and windows surrounding the Wond'ry allow the natural sunlight to come through and keep you awake.
1. Putting your dreams and ideas into action.
If you've ever had a crazy idea, the Wond'ry might just be able to make it come to fruition. In particular, the Wond'ry offers Pre-Launch and Post-Launch classes for aspiring entrepreneurs. The Pre-Launch program is for students who have just come up with an idea and would like to see what it takes to make it into reality. The Post-Launch program is for students whose ideas are already "launched" and would like to learn how to take their company/organization/idea even farther.
These programs are usually offered once a semester, so if you come up with a fabulous idea over the summer, be sure to look for these opportunities in the next school year!