At this point in the year, many of us first years have gotten stuck in a regular Saturday routine, partaking in frat culture, going to see a movie, or dining at mellow mushroom. The adventures and new experiences of first semester are now the new normal, but do you ever question what else might be out there?
Escape your normal routine this week and try out some of these random and memorable Nashville experiences for yourself!
5.Swing Dance Nashville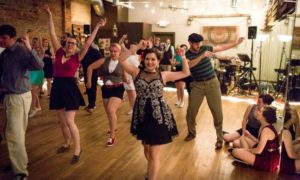 https://swingdancenashville.com/
Swing Dance Nashville keeps the spirit of the 1920s and 1950s alive with big band music and an old-timey flair that's contagious. Once you know the Lindy Hop (a form of swing) which you can learn 8-9pm on Fridays, you are all set to dance around the open hall from 9pm-12pm. The dance floor features everyone from true beginners to wildly talented professionals and is truly a mesmerizing blast from the past.
4.Studio Goddess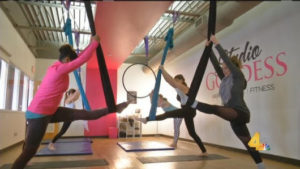 https://www.studiogoddess.com/
Studio Goddess is a female-centered workout studio with a profound twist. Dive head first into their unique fitness classes which include Stiletto Cardio, Aerial performance (including silks and the aerial ring), and Pole Dancing. Pay for a class and see how you like it, or get a starter pack and try everything this bold and fun studio has to offer!
3.Station Inn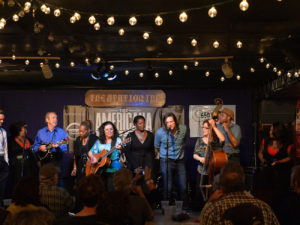 If you still haven't felt like you've gotten to the heart of Nashville yet, then the Station Inn is for you. Loaded with the history and culture of Bluegrass and Roots music, this humble venue features some of the most talented musicians I've ever heard. You certainly don't have to be a Country music fan to appreciate the energy and atmosphere surrounding these performers.
2.Grimey's Record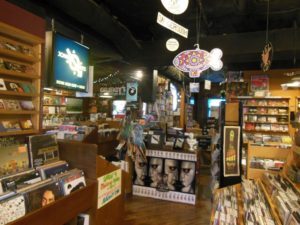 Grimey's Record store not only contains some of the most unique records in Nashville; it is also home to regular pop-up, intimate in-store concerts. If you're into records of music beyond what the Honky Tonks offer, then Grimey's is the place for you.
1.Adventure Science Center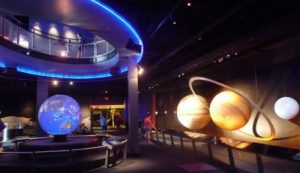 While most of us are at least legal adults now, we all deserve to release our inner child at some point this semester! Invite Pre-med. and Russian Lit. students alike to be amazed by interactive displays, planetarium shows, and virtual reality. The Adventure Science Center is sure to be a brilliant and vibrant way to spend a Saturday!
Image links: https://www.livingsocial.com/deals/swing-dance-nashville-1
https://plus.google.com/100809616275291806076
http://www.travelandleisure.com/travel-guide/nashville-tn/bars/the-station-inn
Music City Landmarks #6—Grimey's New and Preloved Music
https://inandaroundnashville.com/place/adventure-science-center/