Archives for November 2017
Sharonda has all the information you need for the weekend, chock full of sports and cultural events and showcases!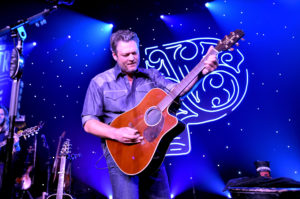 As a new resident of Nashville, you've most likely heard of country music legend Blake Shelton. If you haven't you should google him now and listen to the many songs this southern charmer has released.
Blake Shelton performed November 3rd at the venue OZ Arts, located about 8 miles from campus, for Pandora's "Sounds Like You: Country." This event was part of Pandora's marketing campaign to attract more country music listeners to Pandora Radio. As a part of this promotional campaign, a featured Pandora station has been created that plays songs picked by Blake Shelton and will soon feature live songs from his recent Nashville concert.  Link to the station here: https://www.pandora.com/station/play/3783080505419126324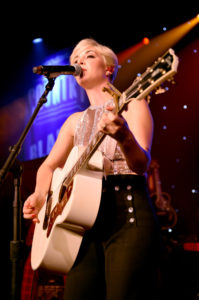 Opening for Shelton was the up and coming country music artist Maggie Rose. At the show, Pandora announced Rose as one of their "Artists to Watch 2018". This is a big accomplishment for the young star who has made many waves in country music such as opening for Faith Hill and Tim McGraw in their "Soul2Soul" world tour.
Rose and her (very large) band were a pleasure to watch perform. Her voice is as dynamic as the city and her talent makes it clear that she is someone to pay attention to in the future.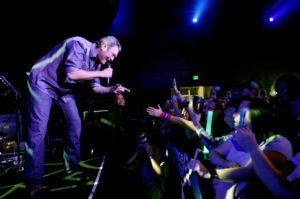 As always, Shelton tore the house down by performing an eclectic mix of songs old and new, even including a cover of a Rascal Flatts song. His new album "Texoma Shore" was released the same day of this concert so it was a great experience for the crowd to be able to hear his newest songs so soon. From singing songs that made the crowd laugh, cry and sing-along, Shelton still found time to crack a ton of jokes and communicate with the crowd. My personal favorite moment was his chuckle in response to a few fans that held light sticks with the word "Hollaback Girl."
Samantha York, one of Vanderbilt's academic coaches was in the crowd and shared her opinion of the show with me:
"The concert was completely amazing – Blake was present and funny and chatty and very engaged with the crowd, the venue (which I already love) was well-organized and concert-goers were well taken-care of, the swag was swag. Maggie Rose, the opening act, was wonderful, high-energy, great new artist."
I can't agree with her experience more, and I am excited to see how this Pandora initiative works out. I will for sure be seeing Blake Shelton and Maggie Rose the next time the come to good ol' Nashvegas.
Photos provided by Pandora Sounds Like You: Country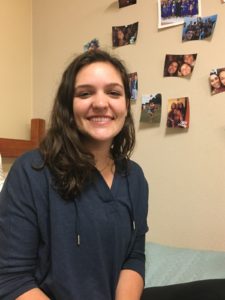 Sarah Paige (2021) Major: Undecided, Hometown:Jacksonville, FL
"I really enjoy about math and science. I'm taking both chemistry and calculus this semester and I really enjoy them both. I'm not sure what my major is but I think it'll be STEM related. I thought about being premed but I don't think that would work for me. I'm considering law school with the goal of being a patent lawyer since a requirement is a stem degree. My parents are both lawyers so I've grown up around the law. I hope I'll be able to figure out what I want to do sometime within the next four years!"