Yeah, yeah, we know … right now you are swamped with work, trying to knock out three papers and study for a couple of exams that your loving profs dumped on you between Fall Break and the Thanksgiving Break. But hey, everybody needs a stress reliever from time to time, and, you know, all work and no play, right? So here at MCL we've compiled the Top 5 things you should do in Nashville before it gets too late and you're packing up to head home for the semester break. Here goes …
5. Eat some hot chicken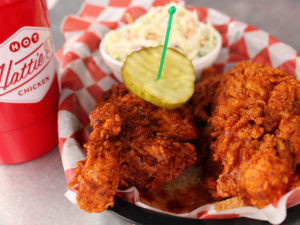 If you haven't already tackled this uniquely Nashville culinary experience (and we don't mean that KFC hot chicken mess), now is the time. Yes, it's hot, says so right there in the name. But what better time to eat some hot food than when the weather is turning colder. I mean it will be turning colder at some point, right? Anybody have Al Gore's cell number? Anyway, visit one of the many local restaurants specializing in hot chicken. MCL recommends Party Fowl in The Gulch or Hattie B's in Midtown, just a short walk from The Commons. And yes, you can get the mild, but you've gotta give hot chicken a try just so you can tell everyone at Thanksgiving dinner that "this is good, but it's not Nashville-hot-chicken good."
4. Check out the Opryland Hotel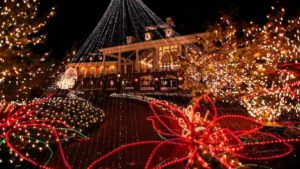 Yeah, we know, this seems like a total touristy Mom & Dad thing to do. But honestly, this hotel is pretty amazing any time of year. Then add two million holiday lights and you'll think you've fallen asleep on your Chem text and woken up at the North Pole. While you're there for a few extra bucks you can take a carriage ride, ice skate in an outdoor rink, or even go snow tubing. The holiday festivities are available from Nov. 11 – Jan. 1, and the lights get cranked on at 4 p.m. every day.
3. See a movie at The Belcourt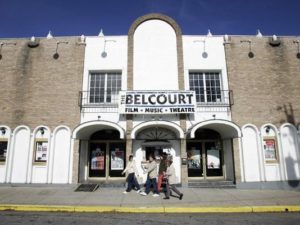 So sure, you can go see the latest huge box office superhero/alien/fast car/Dwayne "The Rock" Johnson movie at the megaplex if you want, that's cool. But if you want a slice of Nashville history along with your choice of the best independent, documentary, world, and classic cinema, then The Belcourt Theatre is where you want to be. It's walkable from The Commons, and they offer a student discount with your ID.
2. Go Country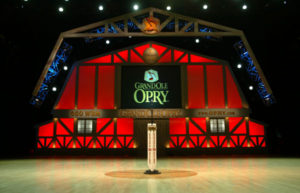 Now you know when you go home for break that everyone is going to ask you about living in Nashville and country music. You know that, right? So even if you think Carrie Underwood is how you properly transport logs (see what we did there?), you should make the effort to get your country on. And lucky you, there are SEVERAL options. If you want to broaden your overall country music horizons and understand the history of the music, you can't beat a visit to the County Music Hall of Fame and Museum. If live music is more your speed, but you still want a little history lesson, we recommend checking out The Grand Ole Opry. Or if you want to understand what makes Nashville tick, get at the heart of the songs with the songwriters themselves at The Bluebird Cafe. Then when Uncle Bob asks if you've met any country stars you can say "yep, saw Jason Aldean at the Opry," like a boss.
1. Get some Nashville merch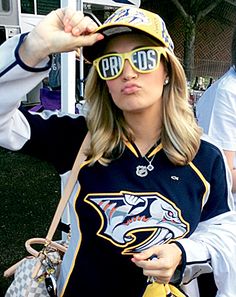 By now you've likely embraced that Nashville is your home for the next four years. But are you really invested in Music City? At MCL we're encouraging you to live like a local, and that means supporting all things Nashville. Sure, you love your home town teams, I mean who doesn't? But while it's cool to rock your Chicago Cubs jersey around campus, it's every bit as cool to rep your new temporary home with some Titans or Predators gear. And it may not just be an ironically cool purchase, these days the Nashville sports teams are pretty decent. So jump on that bandwagon now, add powder blue and gold to your color wheel, and tell everyone in your home area code that the 6-1-5 rocks.