Located roughly 31 minutes from Vanderbilt, Honeysuckle Hill Farm is worth the drive. Wander the 7 Acre Corn Maze, and look for gold in the Gemstone Mine. Then, mosey on over to the Pumpkin Cannon and Pumpkin Blaster to watch pumpkins shoot through the sky. After that, check out the Zip Line and maybe even go on a hayride. End the day over at the Pumpkin Patch to find the perfect pumpkin to spice up your dorm.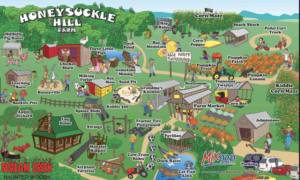 Dress up in your best costume and head over to the Nashville Zoo for a day full of fun! Walk around the zoo and find candy and cool stories at every corner. Presented by The Children's Hospital at TriStar Centennial, this event is worth every penny. While this event may be advertised as more of a children's event, you can make the day your own and have a blast checking out all that the Nashville Zoo has to offer.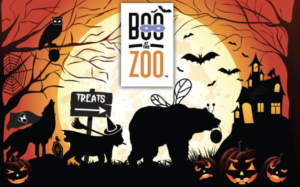 Check out Moss-Wright Park in Goodlettsville, Tennessee for an afternoon filled with dancing and fun. On Saturday September 28th from 3-5 pm, there will be a live DJ, games, a costume contest, and more! There will also be tons of food available for purchase ranging from popcorn to sno cones. If you're bored this Saturday afternoon, this is a must-see!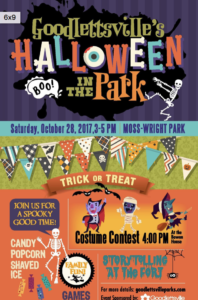 Engulf yourself in the rich American history of the Hermitage while exploring a truly mystifying ghost tour at the same time. Get an exclusive look at the Hermitage mansion, check out Andrew Jackson's tomb stone, and learn all about the ghosts and spirits that haunt this famous property. Only 25 people are allowed on each tour, which makes the stories even more intimate and terrifying.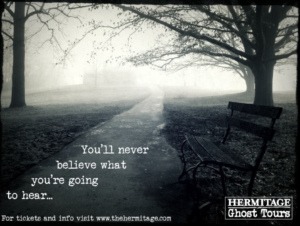 This event will truly leave you blown away. With over 5,000 hand carved pumpkins carved into different famous figures, beautiful landscapes, and awesome structures, this is a truly amazing Nashville experience. Walk through the ⅓ of a mile long jack o'lantern trail and prepare to see pumpkins like you've never seen before. This is a truly unique experience that everyone in the Nashville area should check out.