#1: Vandy Vans
Vandy Vans are the shuttle system around the Vanderbilt Campus. There are three routes: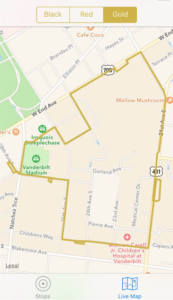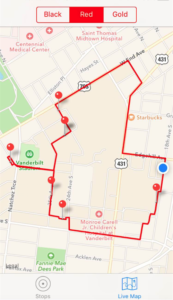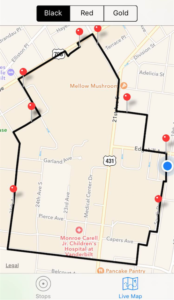 Download the app to see the van schedule, get notifications when vans are nearby, and see live versions of the map!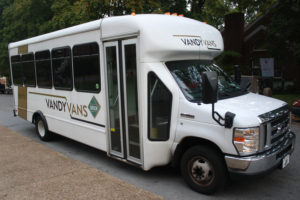 #2: Nashville MTA
One of the best ways to get off campus is the Nashville bus system. With more than 10 stops within walking distance from the Commons and even more stops surrounding the main campus, riding on the buses is incredibly easy. The buses run from 6 AM to 11 PM and can take you anywhere from the Grand Ole Opry to the airport to downtown live music venues. There's also a free app for your Smartphone to help you plan your next trip. Rides are free with your commodore card.
#3: Uber
Uber is a popular and affordable way to get around—especially now that you can pay for rides with your Commodore Card! Download the Uber app, register for an account, then go to "Payment" to link your card.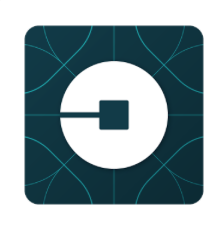 #4: VanderBIKES
If biking is more your speed, you can rent a bike through VanderBIKES! The price ranges from $90-$150 a semester OR $150-$250 a year, depending on your bike of choice, and comes with free maintenance and u-lock. Click here for more information.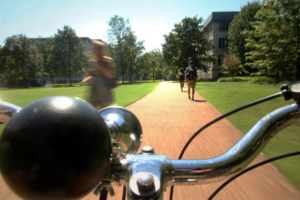 #5: Walking
Last but not least, the simplest way to get around is to walk. It's free and there are so many interesting places within a few miles of campus. The closest attraction is Centennial Park. It's located right across the street from the Vanderbilt bookstore and features a full-scale replica of the Parthenon. The park also hosts local musicians every Tuesday, Wednesday, and Thursday. In addition Hillsboro Village and the historic Belmont Mansion are within walking distance of the school. Of course the Vanderbilt football stadium and basketball gymnasium are right off campus, so it's easy to walk over and support your Commodores!