You've survived the madness of move in, orientation, and your first few days on campus as a whole. If you're like me, this whole process of moving off to college has been a little bit overwhelming. Luckily for us though, Nashville has some amazing places to chill out and just let loose. Here are the top 5 ways to relax, get to know your new home, and have a good time. So grab a few Vandy first years, and check out what Nashville has to offer.
5. First Saturdays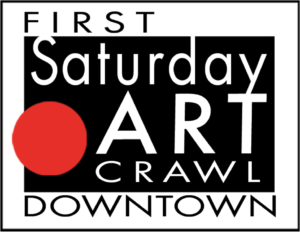 You won't need to be an art connoisseur to appreciate number five on our list. Every first Saturday of the month, a handful of art galleries open their doors for FREE. With over 20 galleries participating in First Saturdays, you are bound to find just about any style and medium of art to please your taste. Some of the galleries offer free drinks to cool you off after a hot day of walking around campus, and if you're lucky you may be able to meet the artists. First Saturday takes place from 6pm to 9pm at 5th Avenue of the Arts, 5th Avenue South, and The Historic Arcade.
4. Lonnie's Western Room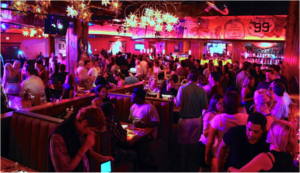 Lonnie's is a Nashville staple that college students love. Voted the #1 Karaoke Bar in Nashville and the #10 College Bar in America, the location is a real crowd pleaser. So even if you're young, dumb, and broke, come out and show off your best dance moves and singing.
Address: 308 CHURCH STREET, Nashville, TN 37201 (Roughly a $10 round trip with Uber)
Hours: 6pm-3am, daily
3. Fido's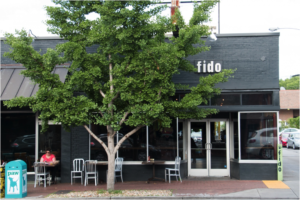 You can't officially say that you're living in Nashville until you hit up Fido's for some coffee and some high end, yet affordable, grub. Fido's menu creates a harmony between organic, exotic, and junk foods, and if you're not ready to experience a Fido's burger or giant whole grain pancake, then you can always rely on the tried and true latte. Just a short half-mile walk away from the Commons, you'll find that Fido's is perfectly located, and you might even get a rare sighting of Belmont Students hanging around, too.
Address: 1812 21st Ave. S., Nashville, TN 37212
Hours: 7am-11pm, daily
2. Broadway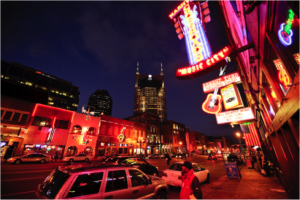 Broadway, also known as Honky Tonk Highway, is a rockin' street in downtown Nashville. With countless restaurants, junk food stops, and nightlife area, you're bound to make many memories here over your next four years. So, don't be intimidated by being a first year student and head on down to music row within your first month to get a true feel for the city.
Address: Corner of Broadway and 5th Ave S. (Roughly a $10 round trip with Uber)
1. Live On The Green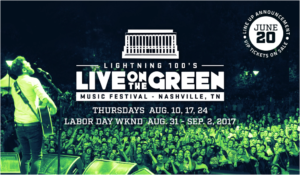 Live On The Green is a homegrown FREE concert series that Lightning 100 host. It features local artists, as well as some pretty well known names. Loads of Nashville natives attend the concert, and if you're lucky you'll get to meet some pretty famous artist, like Paramore. There are just two weeks left in the series, but in my opinion the last weeks are boasting the best artists. The next show is Wednesday, August 24th. It begins at 6:15pm at Public Square Park, and will go until 11pm. I would HIGHLY suggest going to this one, because you'll be able to catch some of my favorite artists like Portugal. The Man and Spoon. If you can't make it to this one night event, don't fret because you can catch a whole 3 days of fun over Memorial Day Weekend. Some of the major artists over that weekend include Sheryl Crow, Future Islands, The Lone Bellow, and Drew Holcomb. You can check the whole schedule below, address, and other details below.
Address: 1 Public Square, Nashville, TN 37201 (Roughly a $12 round trip with Uber)