Hey did you know your VU Meal Plan provides you with a Meal Money Account (MMA) that can be used to purchase food at participating off-campus restaurants through the Taste of Nashville program? Well if you didn't know that, now you do. There are several options which are all within walking distance of campus, and all of those Taste of Nashville participants can be found here. But to save you time, we at MCL have compiled our Top 5 favorites in no order whatsoever. These dining options will satisfy both your appetite and your desire to soak in the ambience of more than just the Commons or Rand. If you take our advice and visit these or other options in the Taste of Nashville program, just use your Commodore Card as you would a debit card at the restaurant. The money will be debited from your Meal Money Account (which includes rollover money unused from your weekly Meal Plan).
Okay, here we go…..
5. Cabana, 1910 Belcourt Avenue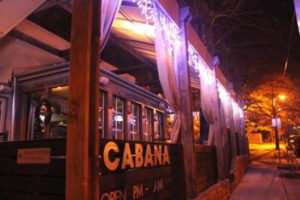 This is one of those places that just has a super chill vibe, and you feel it the moment you enter. Cabana bills its menu options as "casual Southern comfort cuisine," and that is evident in offerings such as Kentucky Bison sliders, Spicy Shrimp and Cheddar Grits, and Chicken Pot Pie. If you're really digging that Southern comfort food action make sure you save room for a piece of Peanut Butter Pie or a serving of Banana Puddin', which tastes just like the kind your Grandma would make if your Grandma's from South of the Mason Dixon line.
4. Soulshine Pizza, 1907 Division Street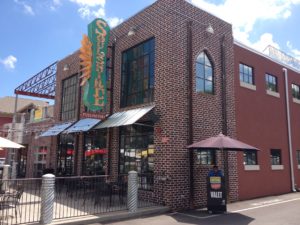 Oh sure, you can get a pretty good brick oven pizza in the Commons or at Pi in Rand, but this place offers much more than pie with a cool factor of 10. Appetizers include standard fare like chicken wings or nachos, but if you're really daring you'll order up the Handmade Hot Tamales and thank us later.
Of course the main attractions here are the stone baked pizzas and calzones, and boy howdy do they know what they're doing in this area. Of course you can build your own, but if you're feeling adventurous we recommend the Boss Hawg or The Mississippian specialty pizzas. Or if you're in the mood to go full cajun for your entree, they also serve up a pretty mean order of Red Beans & Rice. All of this awesome food is great, but the decor adds a funky feel that will satisfy music and pop culture lovers, too.
3. Qdoba, 2019 West End Avenue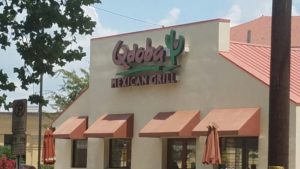 Yes, okay, so Qdoba is a chain and not uniquely Nashville, we know. But if you're looking to get some tasty Mexican food in your belly, this place gets the job done. Serving up tacos, taco salads, nachos, bowls, and burritos the size of tactical nukes (and perhaps just as potent), there's a lot to like and a lot to choose from as you watch them build your personal food masterpiece. And here's a huge plus … you work up an appetite walking from Commons to the corner of West End and 21st, and you walk off some of those calories you inhaled on the walk back home.
2. Smoothie King, 2422 Elliston Place OR hey there's one in the Rec Center!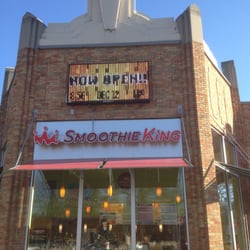 So not sure if you knew about this one or not, but that's right, you can get a Smoothie after your workout at the Rec Center and USE YOUR CARD to pay for it. Nice! Okay, maybe we're the only ones excited about this, but hey we've been eating Bison sliders, pizza named after a Dukes of Hazzard character and handfuls of nachos, so working out and getting something healthy inside of us feels pretty good. Order from their extensive menu or add your own special blend with a myriad of "enhancers," including Acai (whatever that is).
1. Cafe Coco, 210 Louise Avenue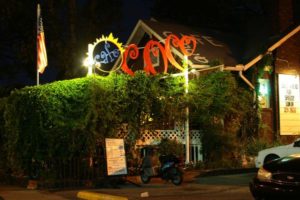 Looking for a place that screams NASHVILLE, well you've found it at Cafe Coco. A mixture of coffee house, music venue, and restaurant, this joint has tons of character and the best reason to get out of bed for breakfast on the weekends. Soup, hot or cold sandwiches, 7″ pizzas, pastas that you can customize, or a really awesome burger, the lunch and dinner menu has something for everyone. But again, breakfast! Do you love your coffee? Well check this place out as an alternative to Starbucks, grab a bagel or an Eggwich or French toast or all three and get motivated to hunker down on a Sunday and finish those papers you have due this week!