First semester is almost over, but you still have time to do some holiday activities before you leave for break. Lucky for you, there is a lot happening in Nashville at this time of year! Here are the top 5 things to do before you head out for winter break:
5. Nashville Holiday Parade
The annual Piedmont Holiday Parade is from 9 a.m. on Dec. 3 to 11:30 a.m. throughout downtown Nashville. The Grammy Award winning artist Kelly Clarkson is this year's Grand Marshall. The parade begins at 7th Avenue and Broadway, heading downtown. It turns on 2nd Avenue and ends at the base of Woodland Street Bridge.The theme for this year is "Musical Mile" so be sure to check it out!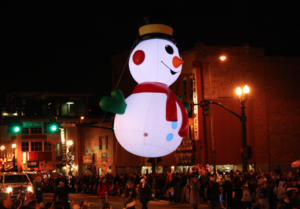 4. Nashville's Nutcracker
The Nashville Ballet will be performing Nutcracker for the ninth consecutive year from Dec. 3 to Dec. 23 at TPAC's Jackson Hall. If you like ballet or want to get in the holiday spirit, be sure to get tickets!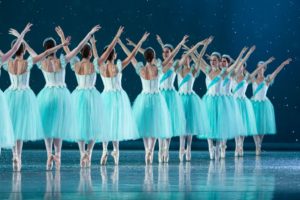 3. Tennessee's Home for the Holidays
For the 6th year in a row, Governor and First Lady Haslam will have a holiday open house at the Tennessee Residence. From 10 a.m. between Dec. 2 and Dec. 16 to 2 p.m. tours will be offered to view the house and its land decorated for the holidays. The tours are free, but you must make an online reservation.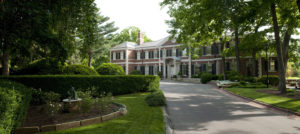 2. The Pred's Ice Skating Rink
The Smashville Outdoor Rink at the Walk of Fame Park will be open to the public between Nov. 18 and Feb. 20 from 4 p.m. on Mon. to Fri. until 10 p.m. and 12 p.m. on Sat. and Sun. until 10 p.m. Head over to skate for $15 per person.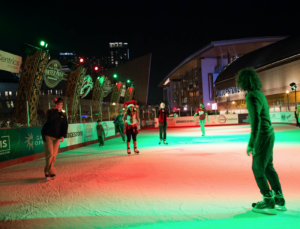 1. Holiday Lights at Cheekwood
Head over to Cheekwood Botanical Garden sometime between Nov. 25 to Jan. 1 from 5 p.m. to 10 p.m (other than Mondays) to see its second year of holiday lights. There are also s'mores pits, holiday carolers, live reindeer, and photos along the trail of lights. Admission ranges from $15 to $20 and it is just over 5 miles from campus. Be sure to check it out!