Although you will be enjoying the next few days of fall break, when you get back, Homecoming week at Vanderbilt will be in full swing! With Homecoming comes a ton of fun and exciting things to do on campus. Here are the Top 5:
5. Blood Drive
Be generous this Homecoming season and donate blood in the Sarratt Student Center between Monday, Oct. 17, and Wednesday, Oct. 19, from 10 a.m. to 4 p.m. It is a great opportunity to give back to the community!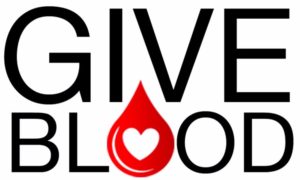 4. Experience Vanderbilt Homecoming Lunch
Join students, faculty, staff, and alumni on Central Library Lawn from 11 a.m. to 1:30 p.m. on Friday, Oct. 21, for lunch. At this fundraiser, all people involved with Vanderbilt will be gathered to foster school spirit and celebrate Vanderbilt experiences.
3. VBP Homecoming Block Party
Check out the free food and entertainment put on by the Vanderbilt Programming Board at the Block Party. Grab some friends and head over to Kensington on Thursday, Oct. 20, from 7 to 10 p.m.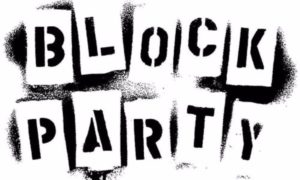 2. Commodore Quake
The annual Homecoming concert features Big Sean and A$AP Ferg on Friday, Oct. 21, at 8 p.m. in Memorial Gymnasium. The Music Group of Vanderbilt's Programming Board wants to do it BIG this year, so be sure to check it out.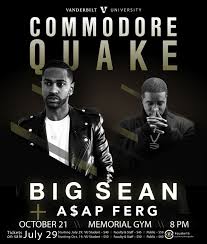 1. The Homecoming Football Game
All of the Homecoming week events lead up to the football game. We play the Tennessee State Tigers on Saturday, Oct. 22, at 6:30 p.m., so throw on your cowboy boots and make your way to the stadium!