Do your post-summer blockbuster blues have you missing flying superheroes or short term memory impaired cartoon fish? Well cheer up my movie loving friend, because as the weather cools the theater may just be the place you'll want to be. Get your popcorn and Milk Duds handy because here are the Top Five movies to see this Fall.
5. Miss Peregrine's Home for Peculiar Children, opening nationwide on September 30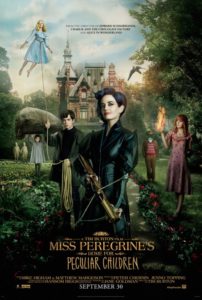 Directed by creative genius Tim Burton (the man behind Edward Scissorhands & Alice in Wonderland to name a few) this movie is sure to be a fantastic combo of weird and amazing. Spanning alternate realities and featuring, of course, children with unusual abilities. If you like mysteries and movie magic, this is a film for you.
4. Masterminds, opening nationwide on September 30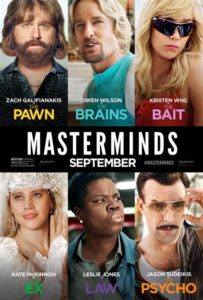 Okay, so in theory you put a bunch of funny people together in a movie and you get a really funny movie, right. Well anyone who has seen the new Ghostbusters knows that's not always the case (so, okay, it was a little funny, but could've been much better). But Masterminds actually could live up to the hype. With Zach Galifianakis, Kristen Wiig, Owen Wilson, Jason Sudeikis, Kate McKinnon, and Leslie Jones (holy moly, that's 3 of the 4 Ghostbusters), this one SHOULD be hilarious.
3. The Accountant, opening nationwide on October 14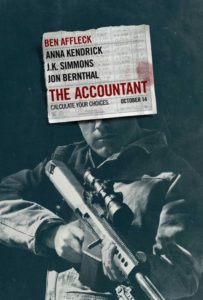 No this is not a movie about some dude who does taxes, though at times Ben Affleck movies have been about that exciting. This one finds Ben taking a break from being a mediocre Batman to play an accountant with a unique skill set. Anna Kendrick co-stars so maybe she'll break out into song as he takes on bad guys.
2. Arrival, opening nationwide on November 11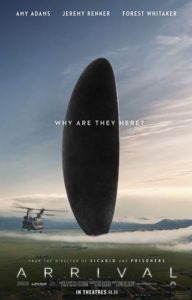 Amy Adams and Jeremy Renner make contact with aliens in a movie that is much more cerebral than, say, Independence Day. Billed as a modern day Close Encounters, this promises to be much more than a typical aliens come to Earth to check us out movie.
1. Rogue One: A Star Wars Story, opening on December 16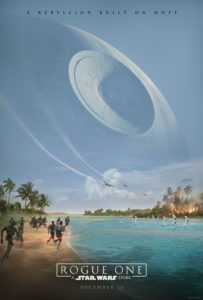 Is it a prequel, a sequel, an R2-Dequel? Who cares, it's Star Wars! But officially…Following the formation of the Galactic Empire, a rogue band of resistance fighters unite for a daring mission to steal the Death Star plans. Sure, the weather will be cold in December, but technically it's still Fall, so enjoy this one before the Winter Solstice.